Save this list of 20 vegan tacos for your next taco night! From vegan cauliflower tacos to vegan birria tacos, there's a vegan taco recipe on this list for everyone at the table. Lots of gluten-free options!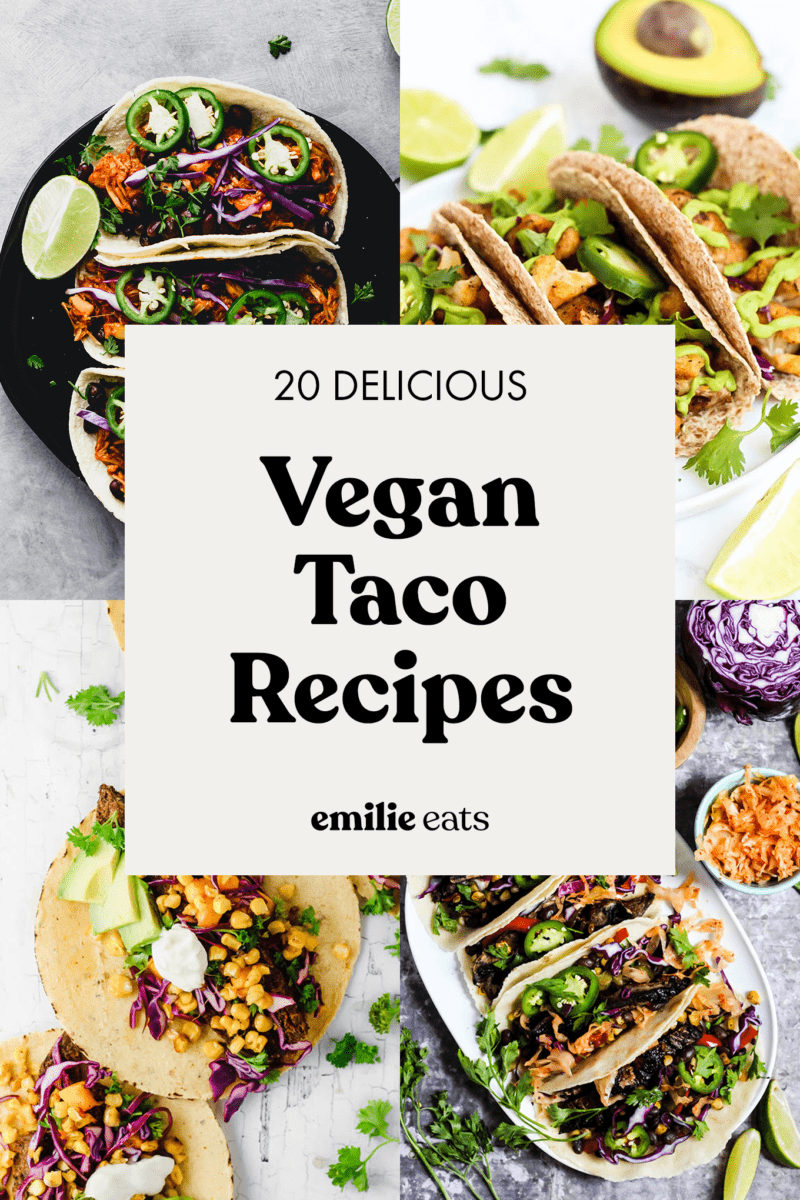 20 Vegan Taco Recipes
Who doesn't love tacos? Honestly, I'd really like to know if anyone out there doesn't like tacos. How could you not!
Tacos are one of the best go-to meals for busy weeknights or those last few days before you're due to make a grocery run and you're trying to finish up whatever you've still got in the fridge. If you keep a pack of tortillas on hand, then on those nights where you're not sure what to make for dinner, just pull out whichever veggie is calling your name, cook up a side of rice and beans, grab a jar of salsa and you've got yourself a taco night!
This list has just about every vegan taco recipe you could need. So whether you're trying to find something to do with that head of cauliflower, or you're looking for a recipe that lets you throw everything in the pressure cooker and have dinner on the table in 10 minutes, I promise you'll find your new favorite vegan tacos below.
By the way – taco night isn't complete without margaritas!

Jalapeno Mango Margaritas
Cilantro Cucumber Margaritas
Frozen Watermelon Margarita
BBQ Jackfruit Tacos
Grilled Portobello Mushroom Tacos

Roasted Corn Tacos with Mango Slaw

Vegan Buffalo Cauliflower Tacos with Avocado Cilantro Sauce

Vegan Birria Tacos by Eat Figs, Not Pigs

Easy Roasted Veggie Tacos (+ Chipotle Cashew Crema) by Plays Well with Butter

Roasted Poblano and Jackfruit Tacos with Adobo Cream Sauce by Hot for Food

Vegan Chickpea Tacos by Ahead of Thyme

1-Pot Smoky Lentil Vegan Taco Meat by Minimalist Baker


Vegan Black Bean Tacos by The Simple Veganista

Mushroom Walnut Vegan Taco Meat by Sweet Simple Vegan
 
Vegan Breakfast Tacos by Running on Real Food

Korean Inspired Crispy Tofu Tacos by Host the Toast

Pressure Cooker Adobo Sofritas Tacos by Kitschen Cat

Walnut Chorizo Tacos with Pineapple Salsa by Pinch of Yum

Baja Vegan Fish Tacos with Cream Sauce by My Darling Vegan

Cauliflower Tinga Tacos by Choosing Chia

Vegan Lemon Pepper Chicken Tacos by This Savory Vegan

Vegan Quinoa and Black Bean Tacos by Make it Dairy Free

Spicy Breakfast Potato Tacos by Crowded Kitchen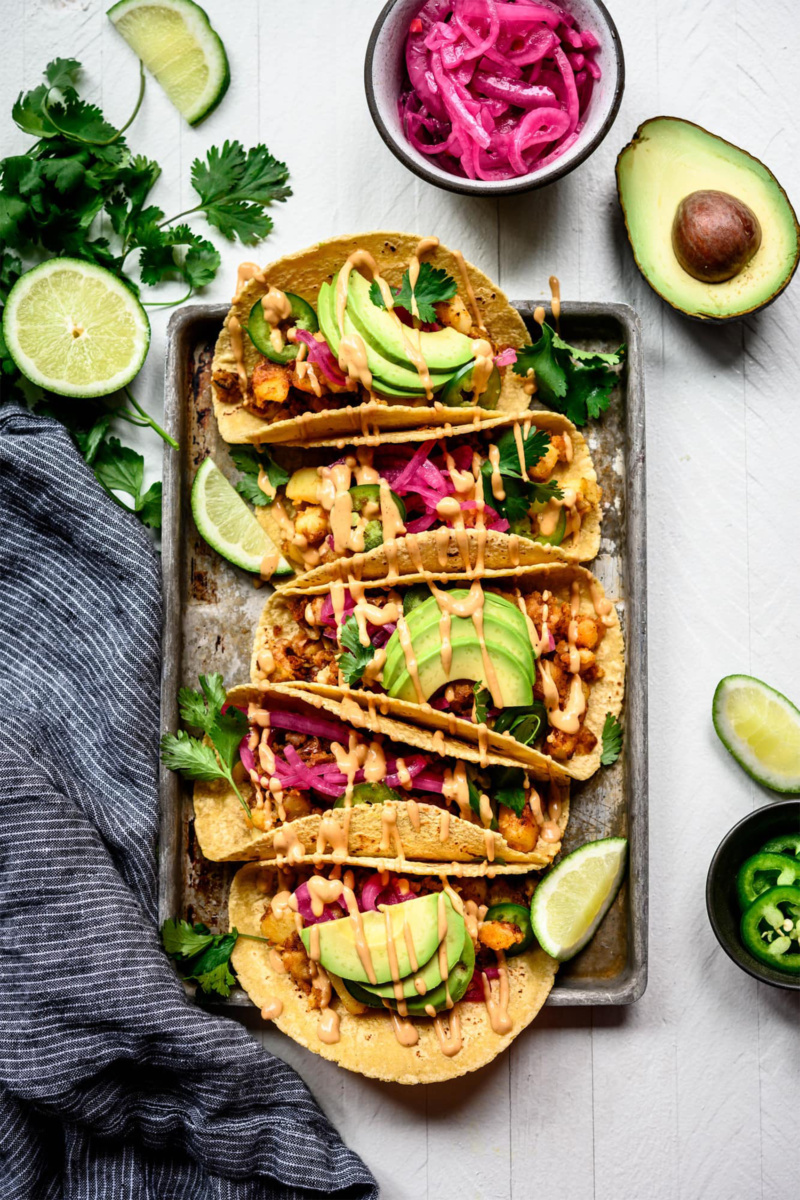 The post Vegan Tacos: 20 Recipes You Need to Try appeared first on Emilie Eats.
Comments
comments