Need some easy vegan breakfast recipes? These 15 vegan baked oatmeal recipes are simple to make & perfect for meal prep to make mornings a breeze!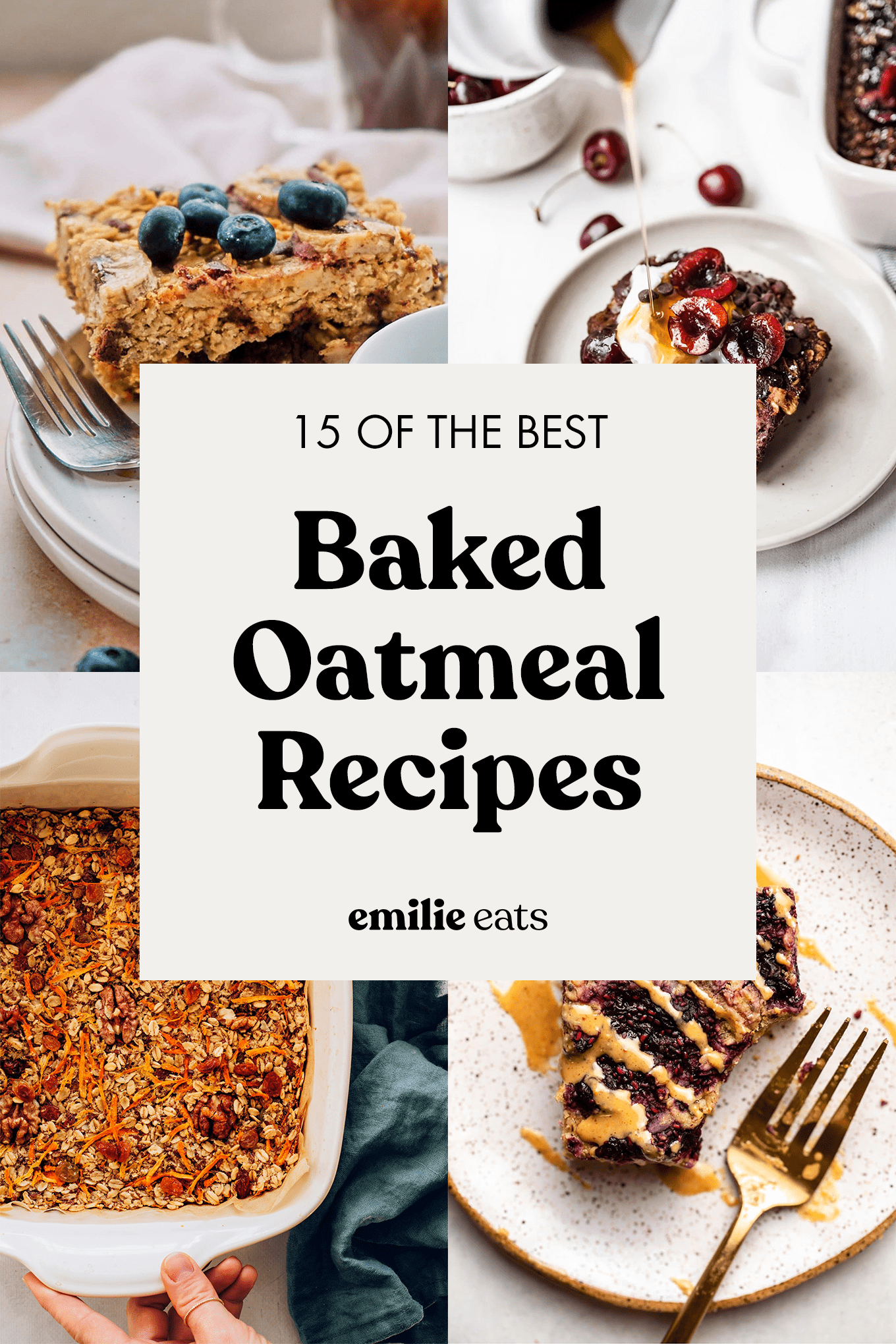 The Best Vegan Baked Oatmeal Recipes
Today I'm here to help you mix up your morning oats! My friends, say hello to baked oatmeal.
I think most of us would agree that we don't have time on weekday mornings to make anything for breakfast that requires us to preheat the oven and grease a casserole dish. But don't dismiss baked oats just yet! In fact, they may actually be a quicker option than your instant oatmeal! How? Meal prep my friends!
If you make a batch of baked oatmeal on the weekend and make sure to double it! All 15 of these baked oatmeal recipes are perfect for freezing. Simply make a batch, slice it up, and store it in the freezer. To make sure it's easy to pull out one serving at a time, place a small square of parchment paper between each slice to keep them from sticking together. Now you've got breakfast ready-to-go whenever you need to grab something simple! 30 seconds in the microwave is all you need to have baked oats on a Tuesday morning.
So to get you started on your baked oats journey, here are 15 of my favorite vegan baked oatmeal recipes! Which one do you plan to try first?
1. Peanut Butter Banana Chocolate Chunk Baked Oatmeal
2. Vegan Carrot Cake Baked Oatmeal by Minimalist Baker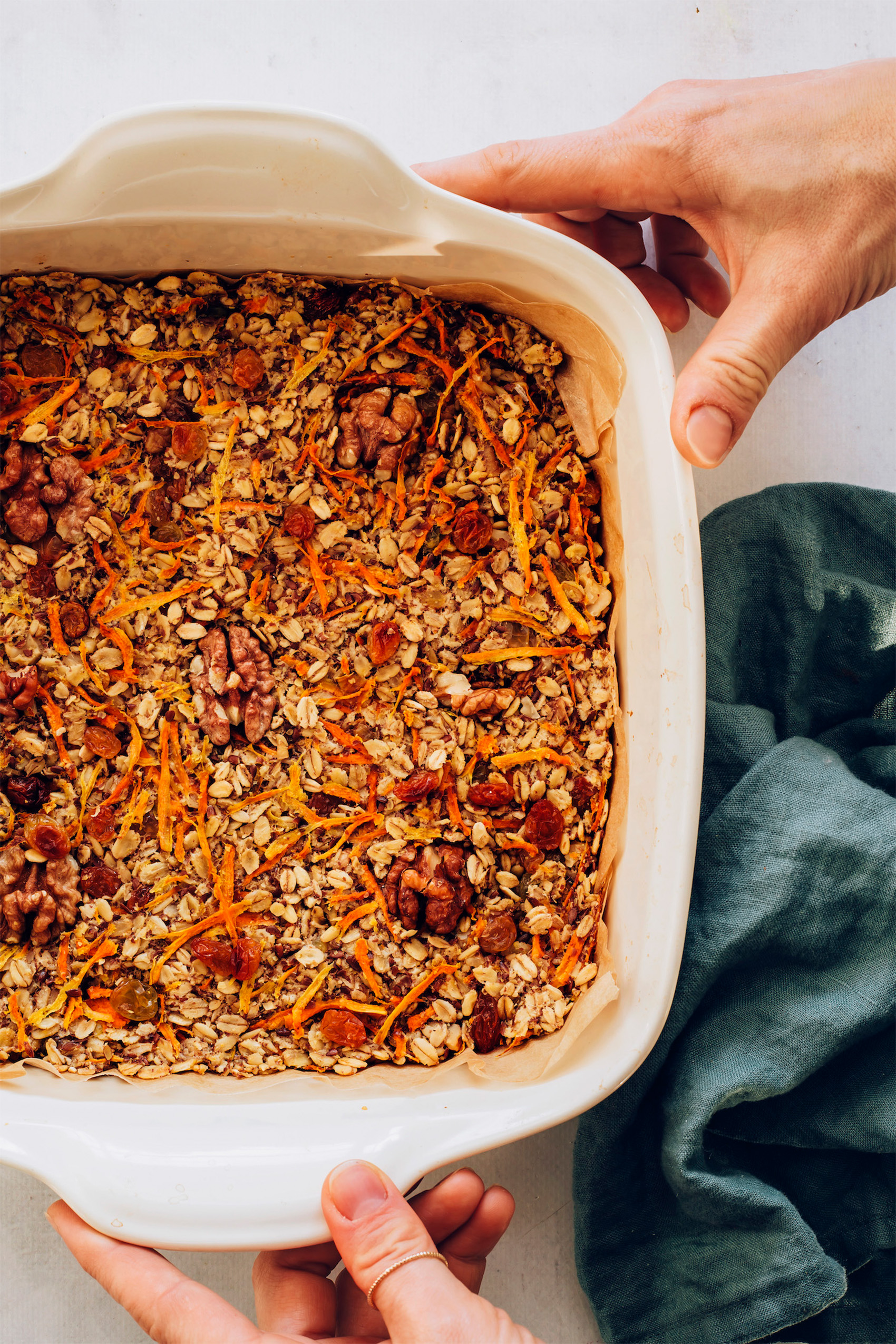 3. Banana Coconut Baked Oatmeal by Bakerita
4. Strawberry Rhubarb Oatmeal by Veggiekins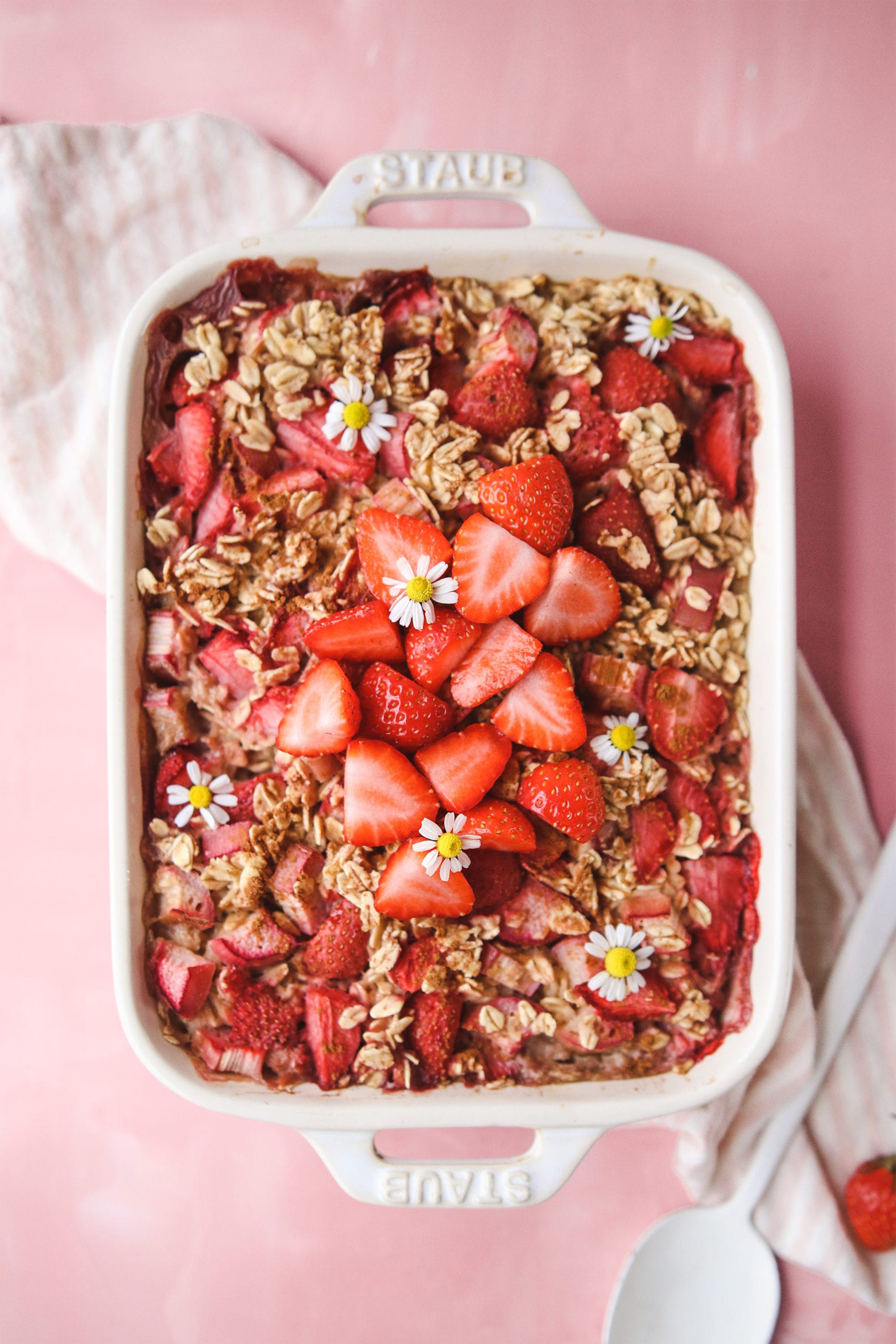 5. Birthday Cake Baked Oatmeal by Eating Bird Food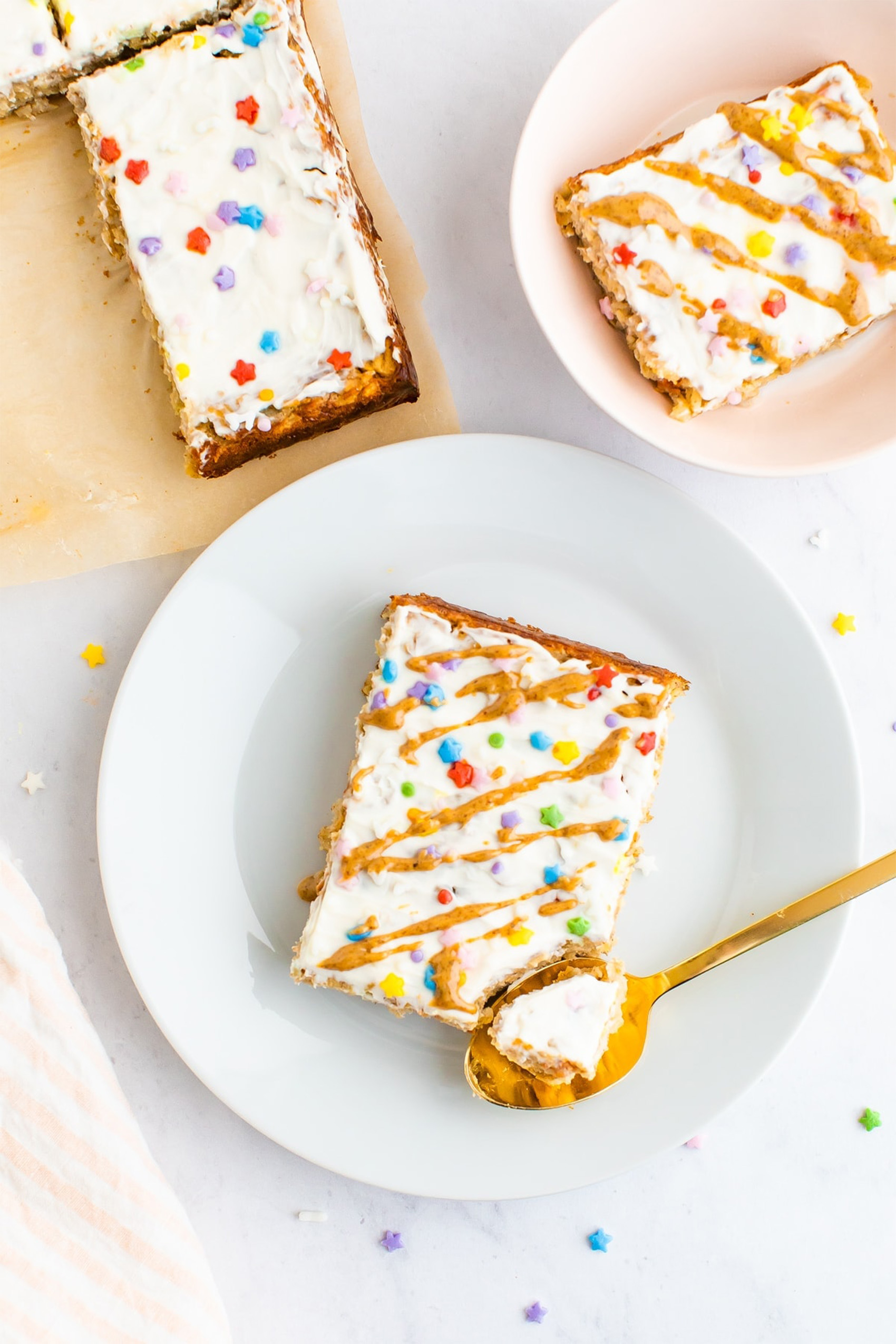 6. Chocolate Cherry Baked Oats by Crowded Kitchen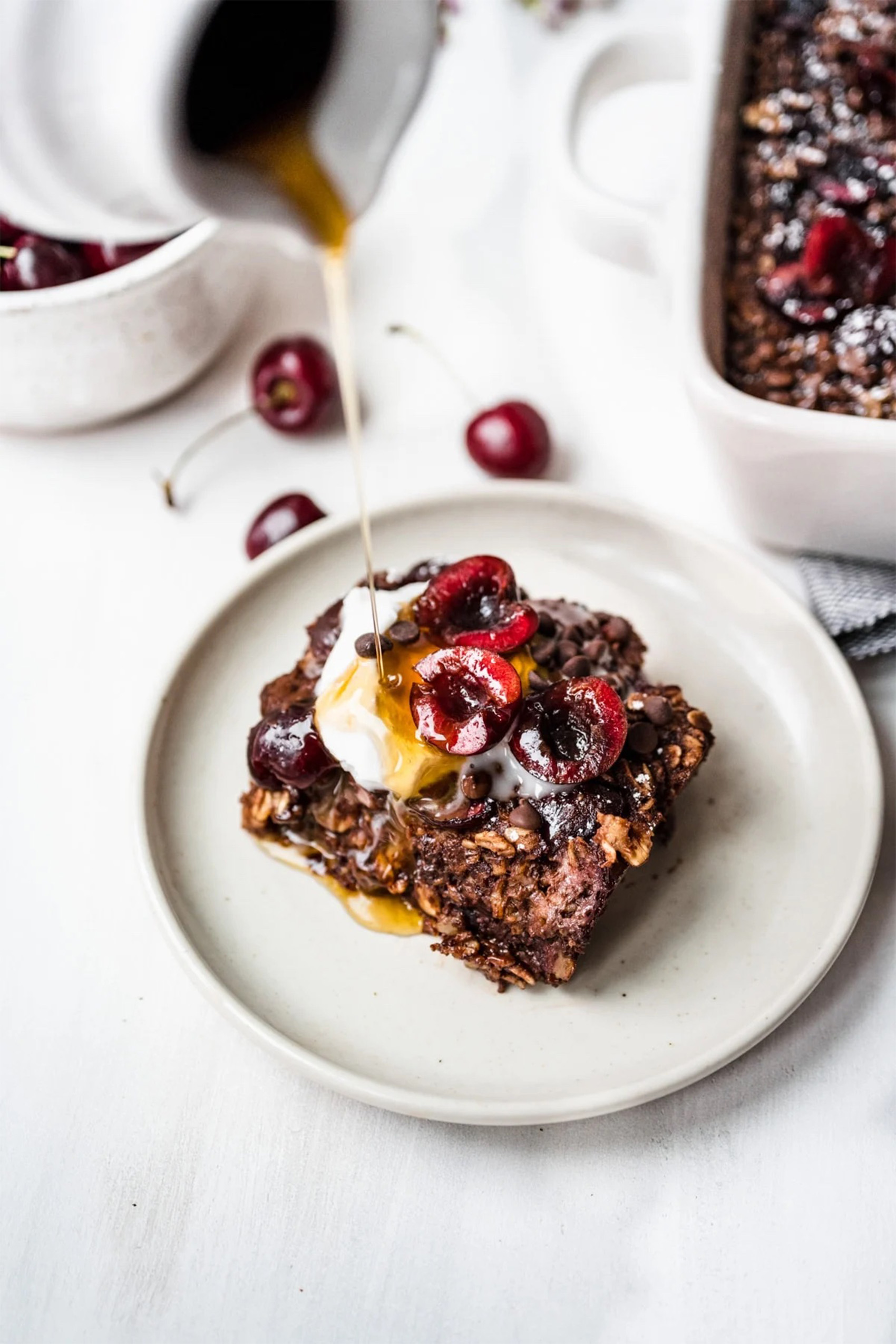 7. Cozy Apple Spice Baked Oatmeal with Maple Cream by The First Mess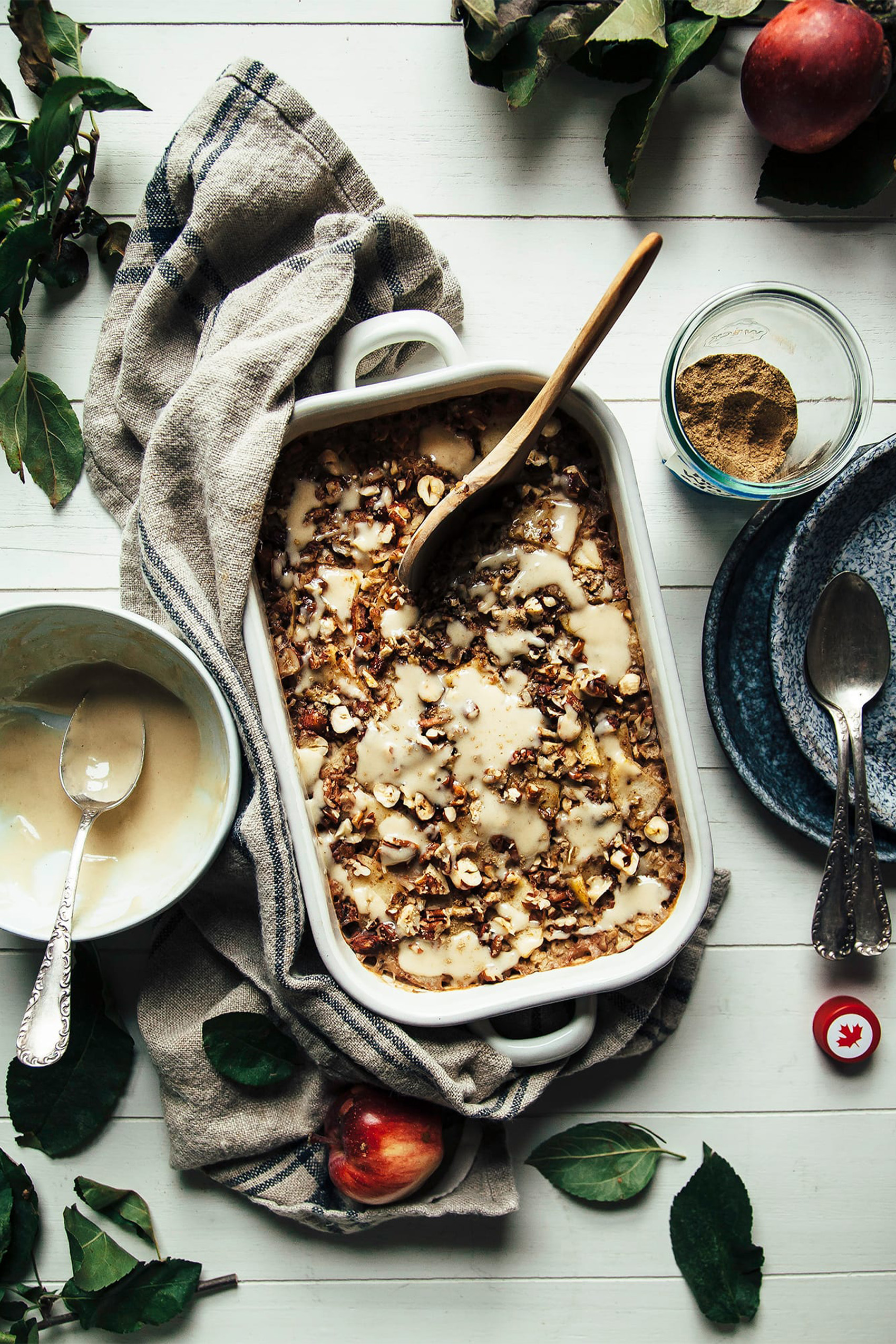 8. Baked PB&J Oatmeal by From My Bowl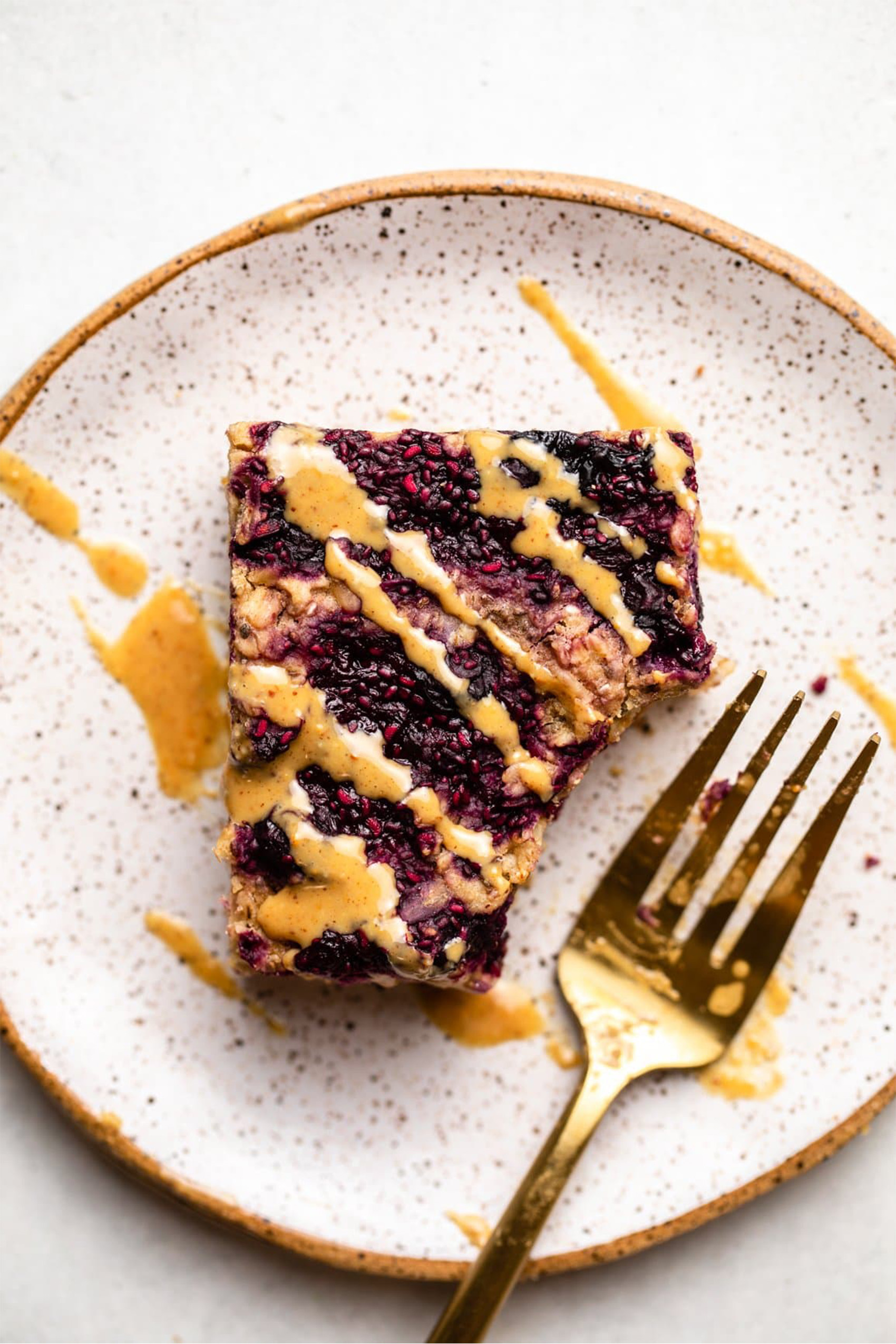 9. Cinnamon Roll Baked Oatmeal by Plant Based RD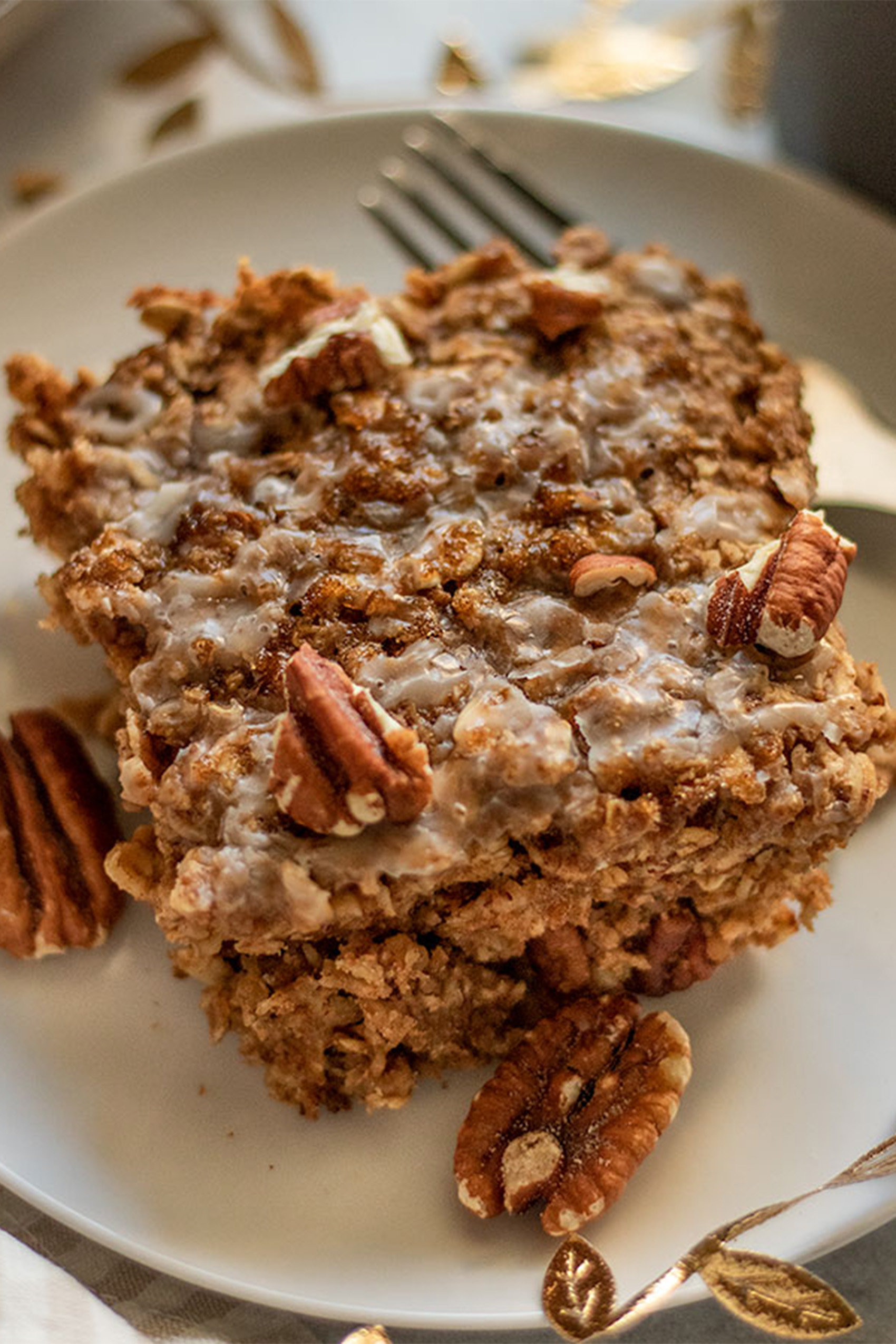 10. Chocolate Baked Oats by Running to the Kitchen
11. Almond Butter Baked Oatmeal Cups by The Almond Eater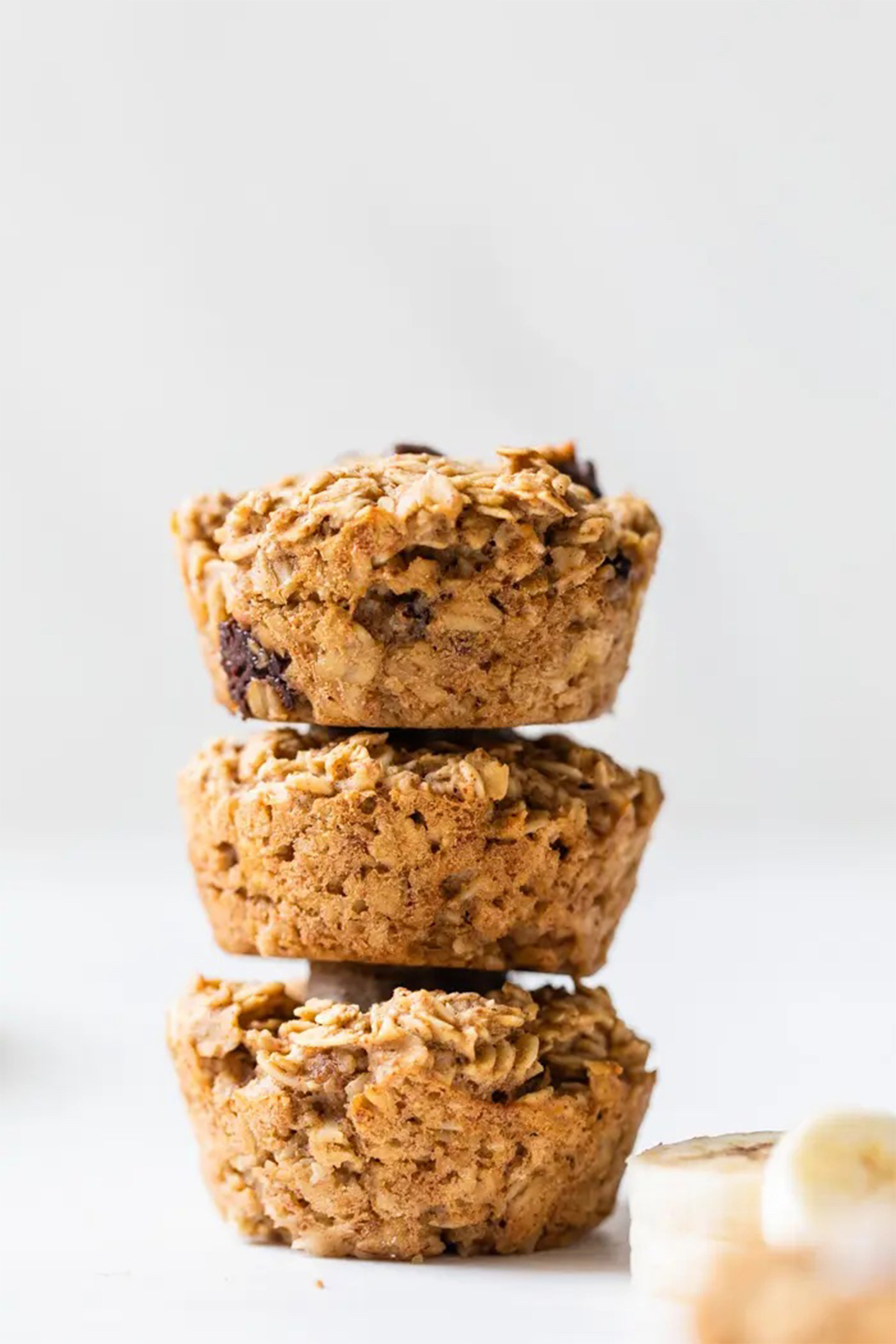 12. Chocolate and Fig Baked Oats by Nourishing Amy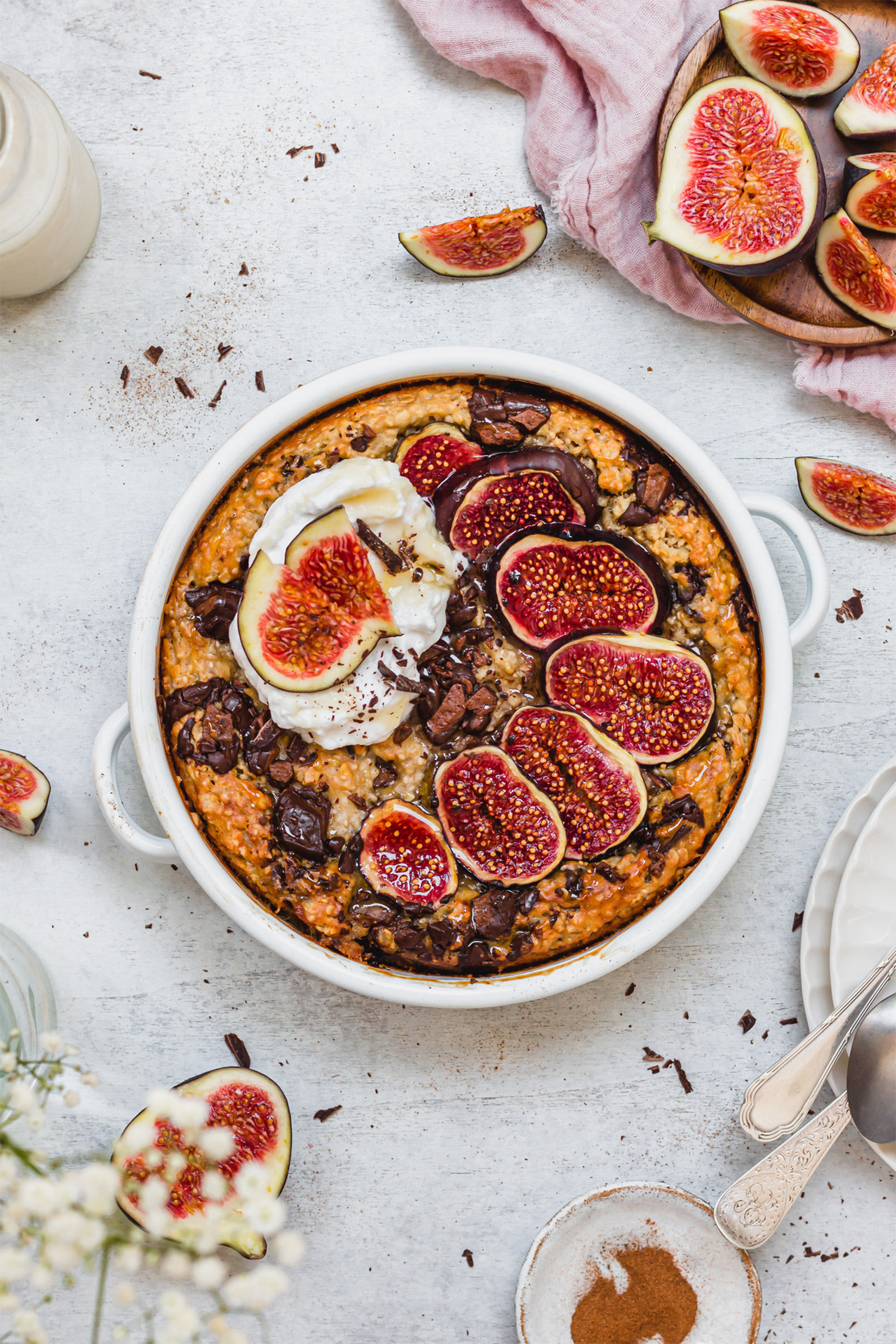 13. Lemon & Poppy Seed Vegan Baked Oatmeal by Vegan Richa
14. Easy Peach Baked Oatmeal by Full of Plants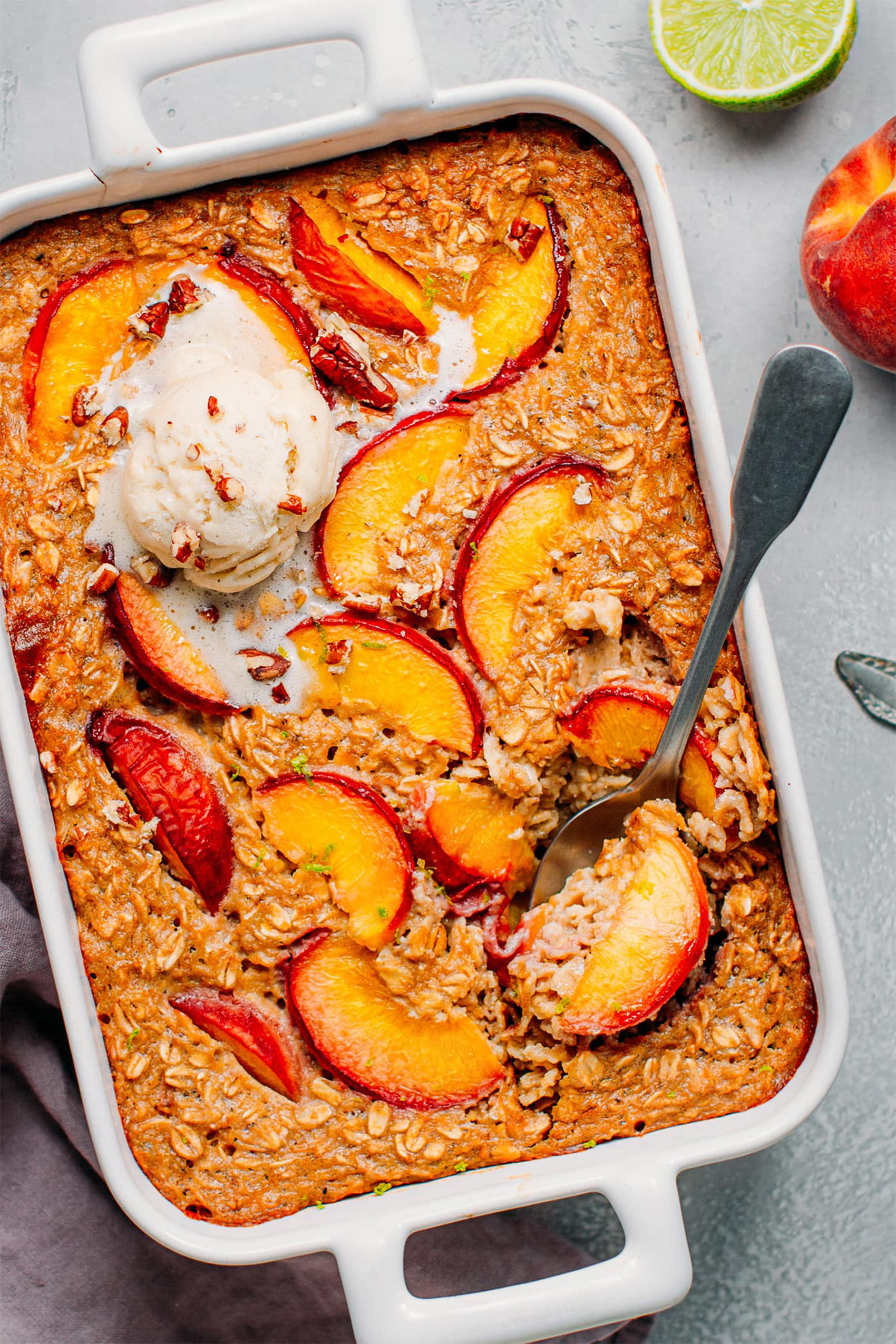 15. Pecan Pie Baked Oatmeal by Choosing Chia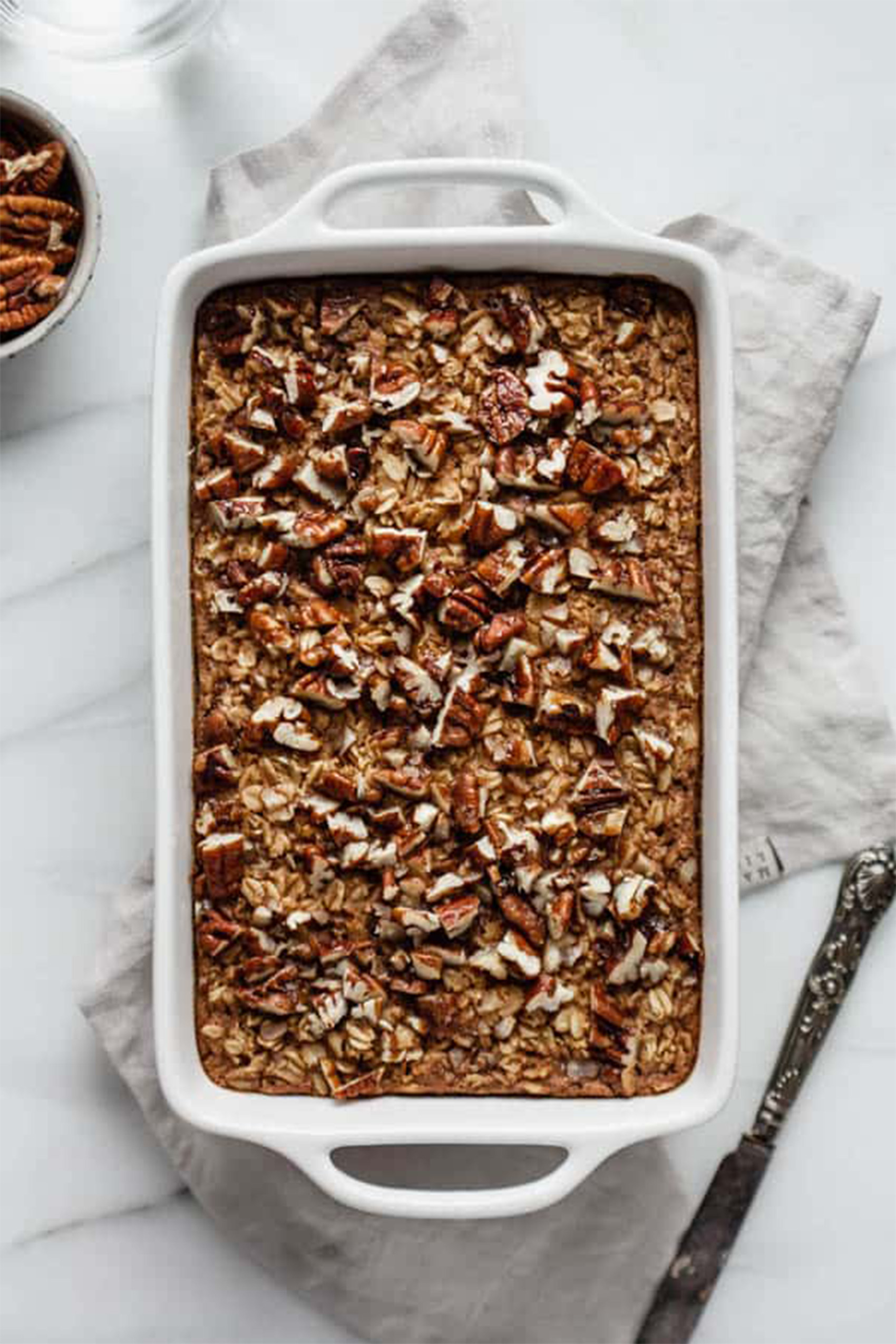 The post The Best Vegan Baked Oatmeal Recipes appeared first on Emilie Eats.
Comments
comments