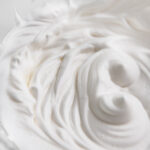 Aquafaba is a super convenient ingredient in vegan cuisine. It just requires 10 minutes and it's perfect to prepare recipes that traditionally contain eggs!
Have you ever wondered where does aquafaba come from? How to make it? And how to use it? If so, you won't have to worry about that anymore – I've got you covered!
In this post, you'll learn everything you need to know about this convenient, affordable, and cholesterol-free ingredient.
Continue reading Aquafaba at Simple Vegan Blog.
Comments
comments