These 25 vegan brunch recipes will please any crowd! This list includes sweet & savory options like vegan cinnamon rolls and tofu scramble!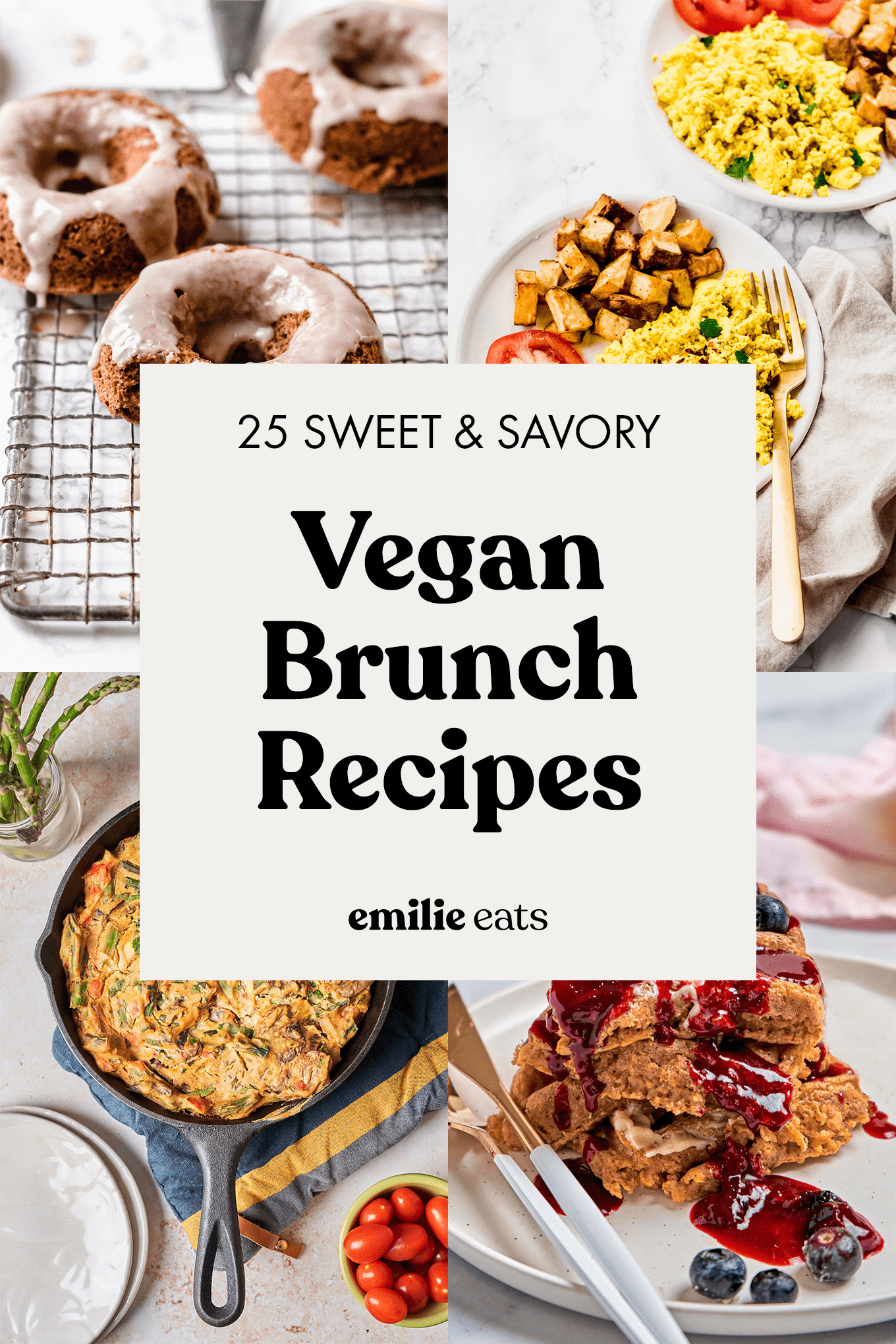 25 Vegan Brunch Recipes
I think there are a lot of reasons why everyone loves brunch. It's an excuse to sleep in on the weekend. An opportunity to have a cocktail with breakfast. The perfect time to make a batch of cinnamon rolls. The sun is shining, the champagne is flowing, the pancakes are frying. It's truly the best meal.
So honestly, forget dinner parties. I'd prefer to throw a brunch party. You don't have to reserve your favorite homemade brunch recipes for the holidays. Grab a few friends, pick up a couple bottles of champagne and have a delicious vegan brunch on any random Sunday, just because! To help you plan your next brunch party, I've rounded up the 25 best vegan brunch ideas! This includes both savory and sweet brunch recipes, so I've got you covered no matter what kind of mood you're in.
---
Savory Vegan Brunch Ideas
Personally, I'm drawn to the savory  brunch recipes on this list, especially because it's sometimes hard to find good savory vegan breakfast recipes, so when you find a really good one there's just nothing better. From vegan omelettes to the ultimate breakfast casserole recipe and even vegan chicken and waffles, these are 13 of my favorite savory brunch recipes!
1. The Easiest Tofu Scramble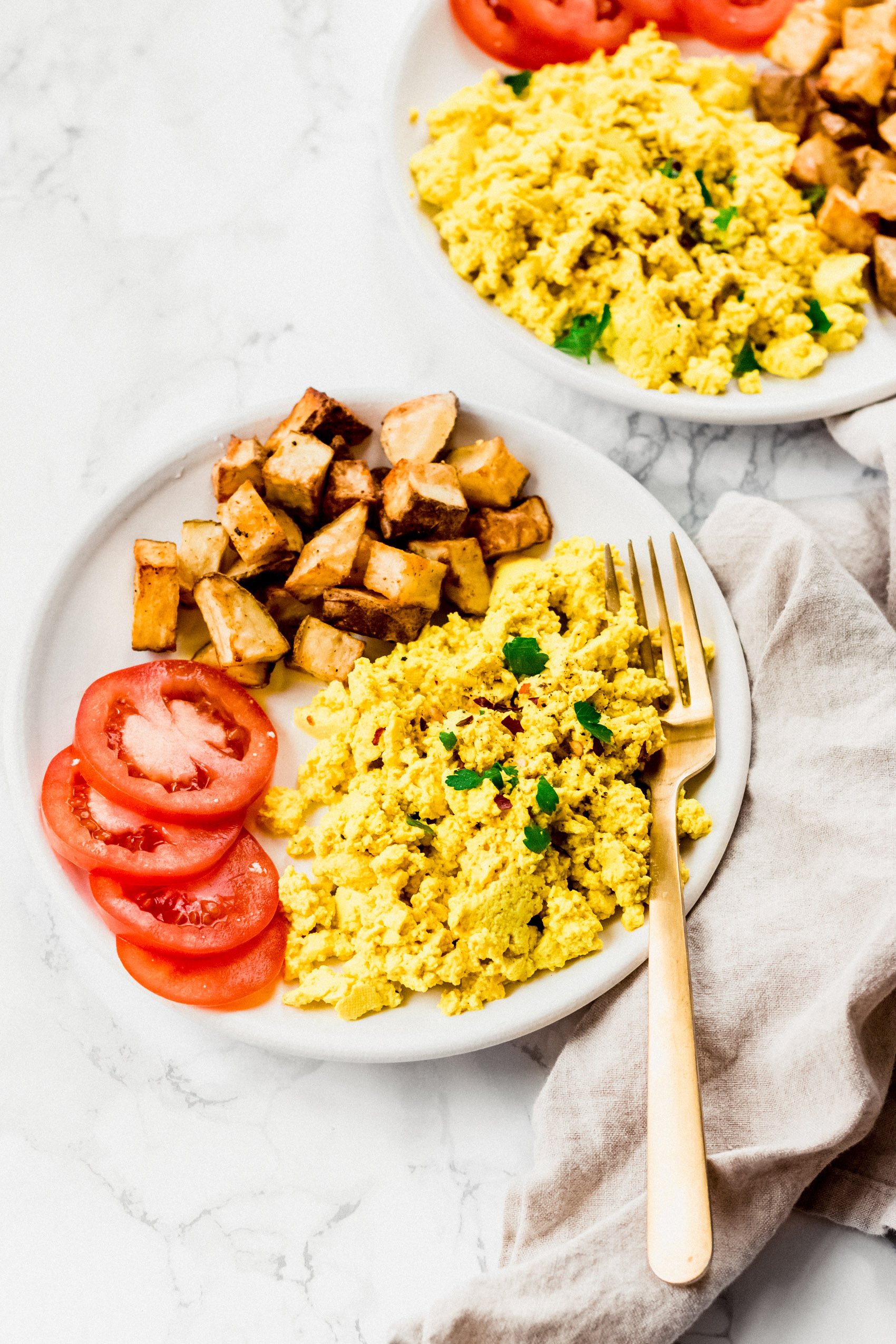 2. Vegan Chicken and Waffles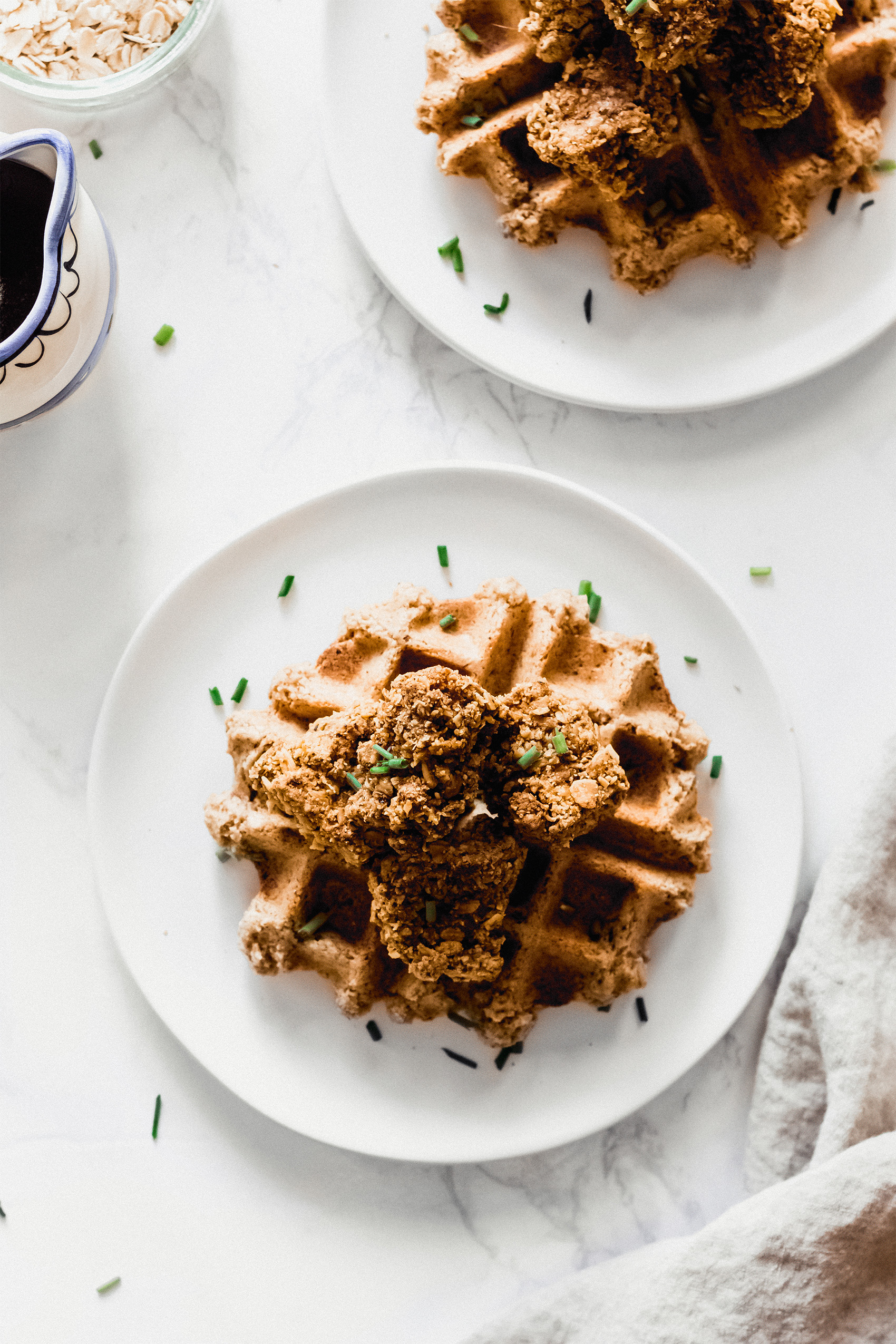 3. Vegan Omelette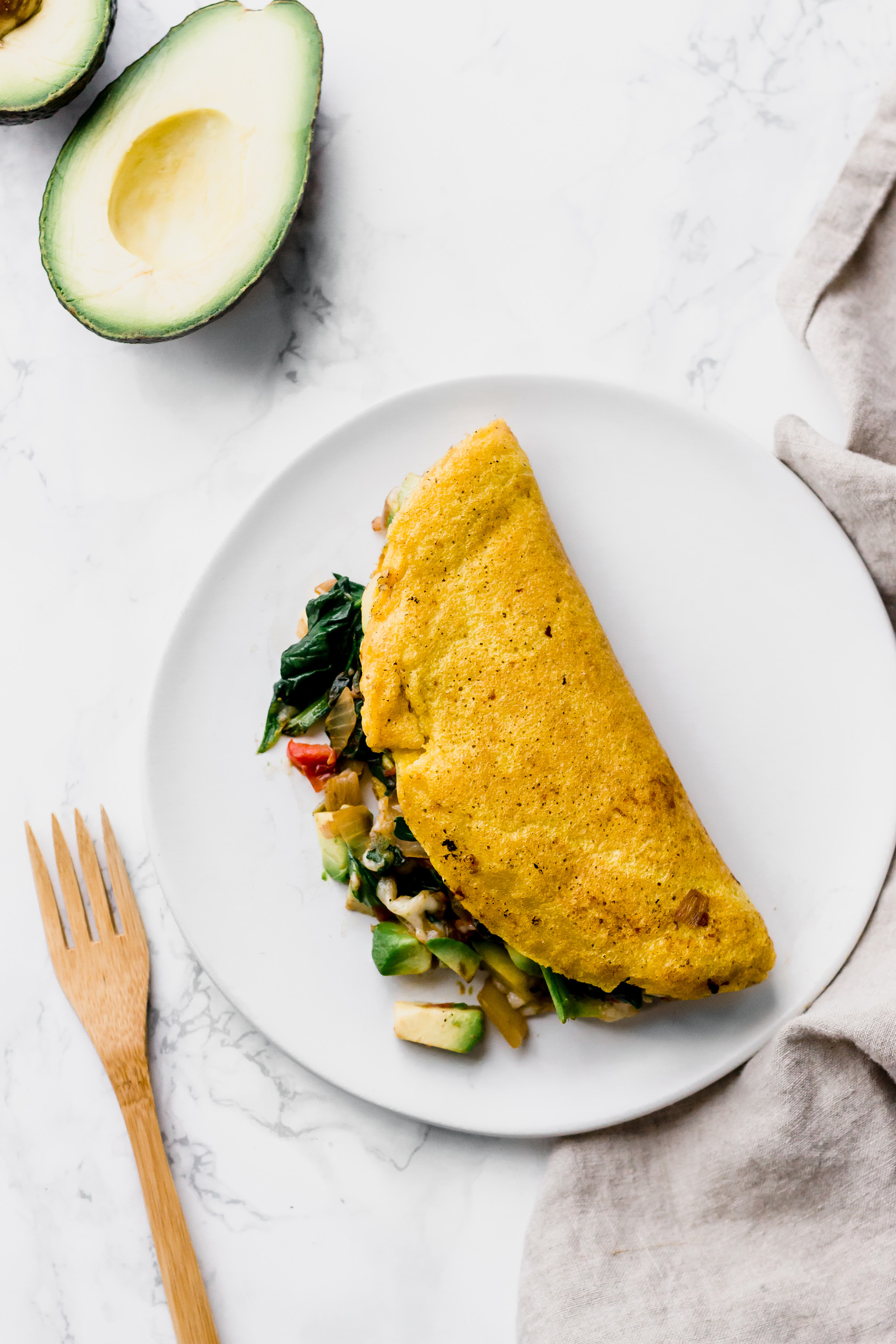 4. Asparagus & Mushroom Vegan Quiche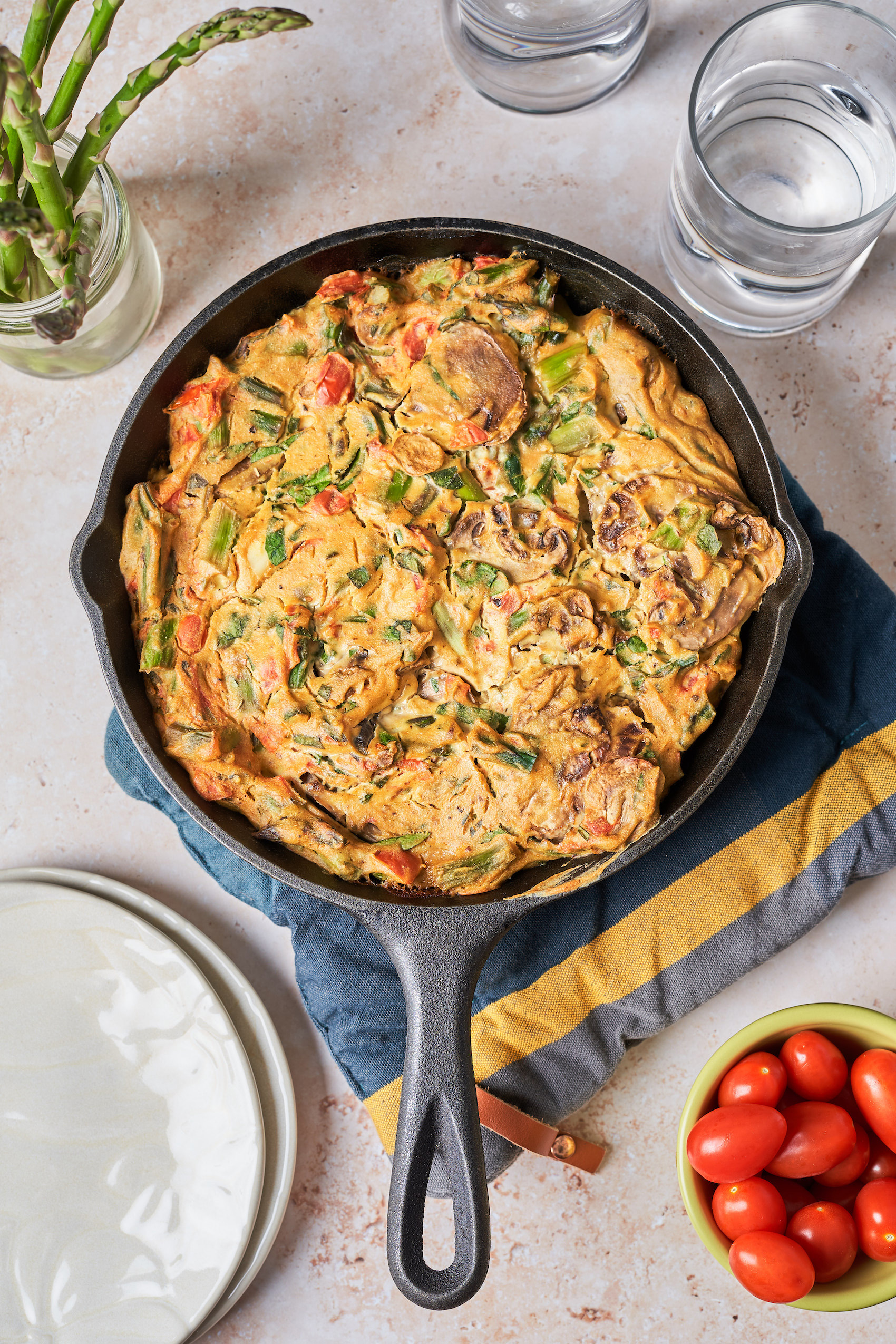 5.  Vegan Savory Crepes with Mushrooms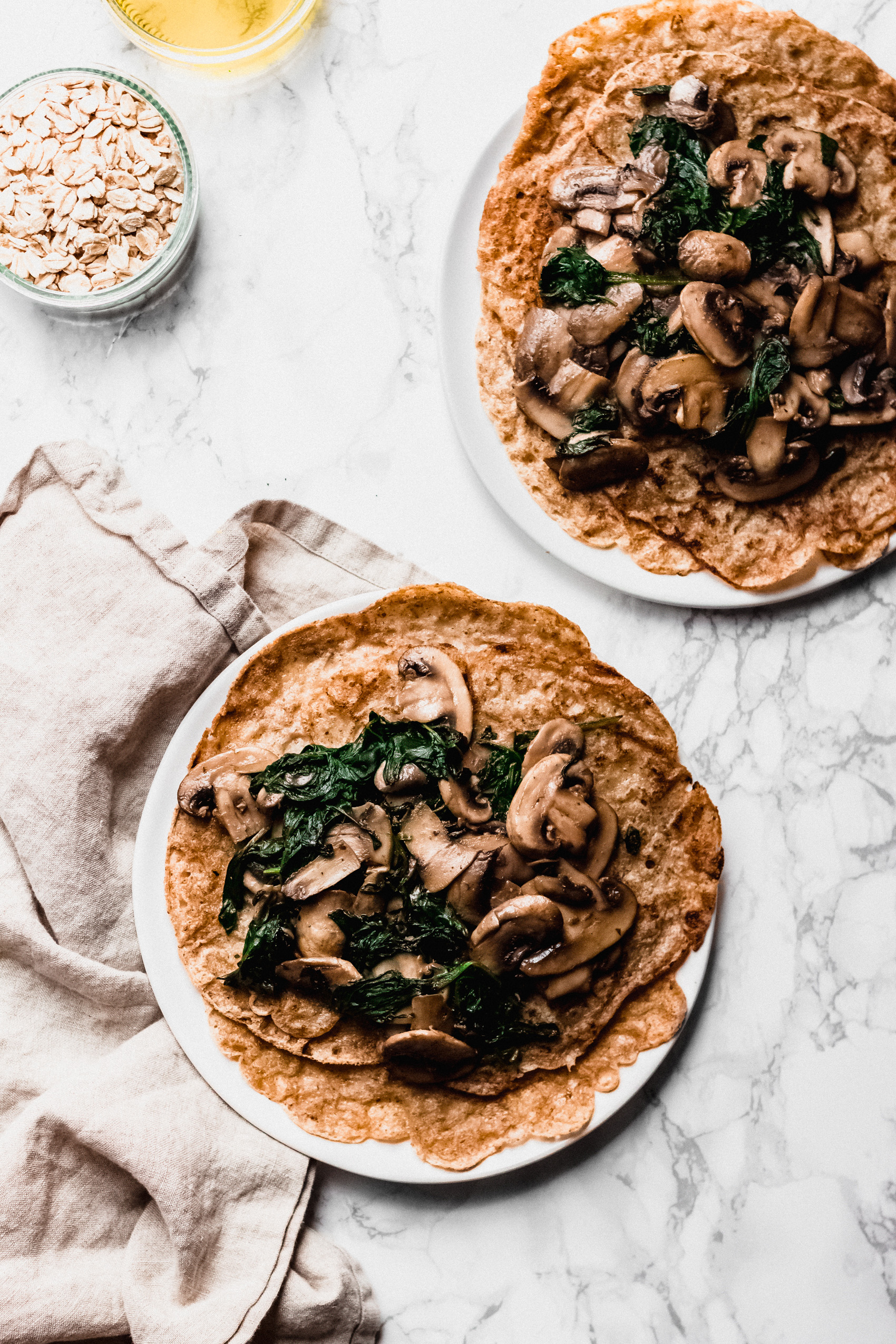 6. Vegan Breakfast Casserole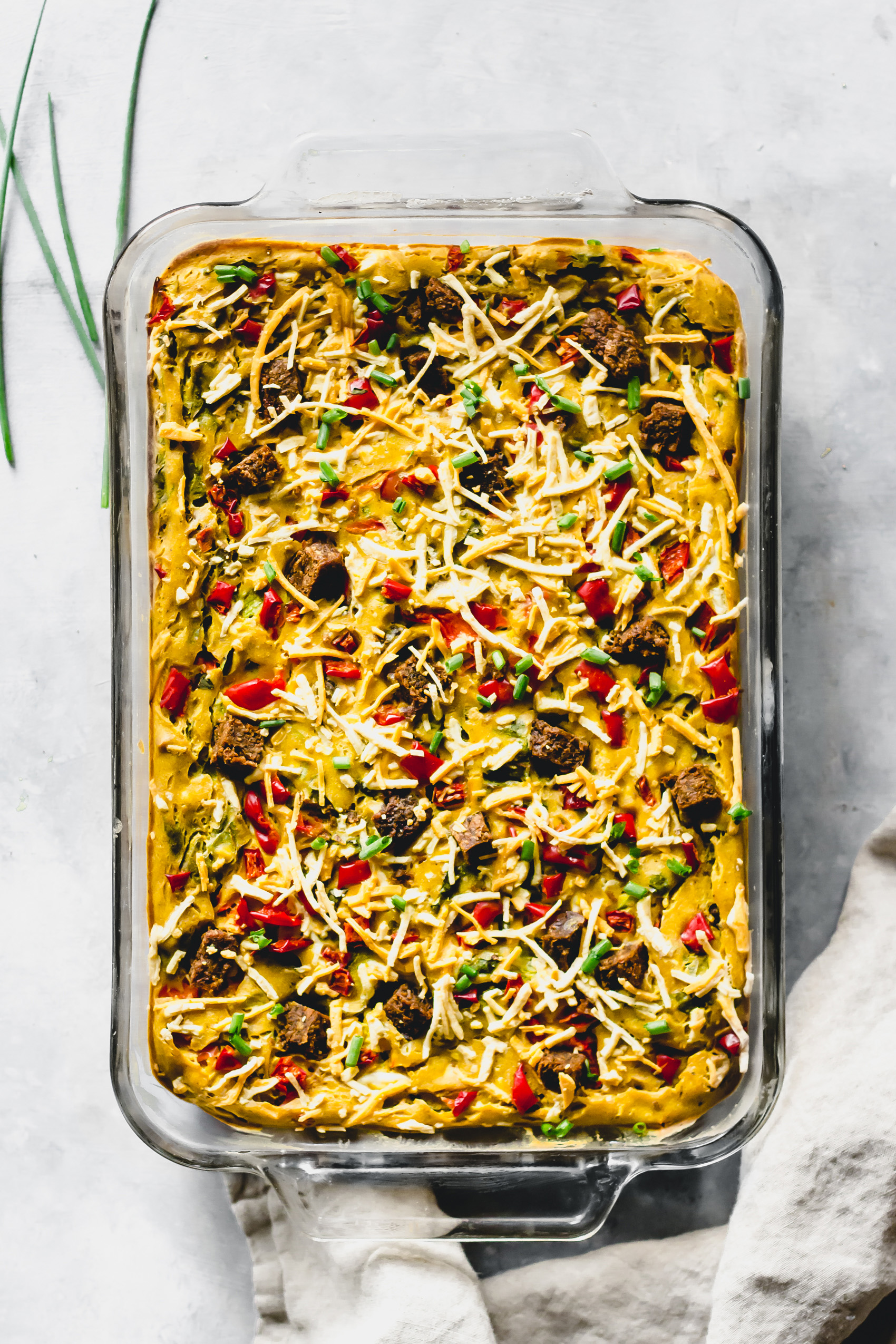 7. Savory Chickpea Pancakes with Avocado Sauce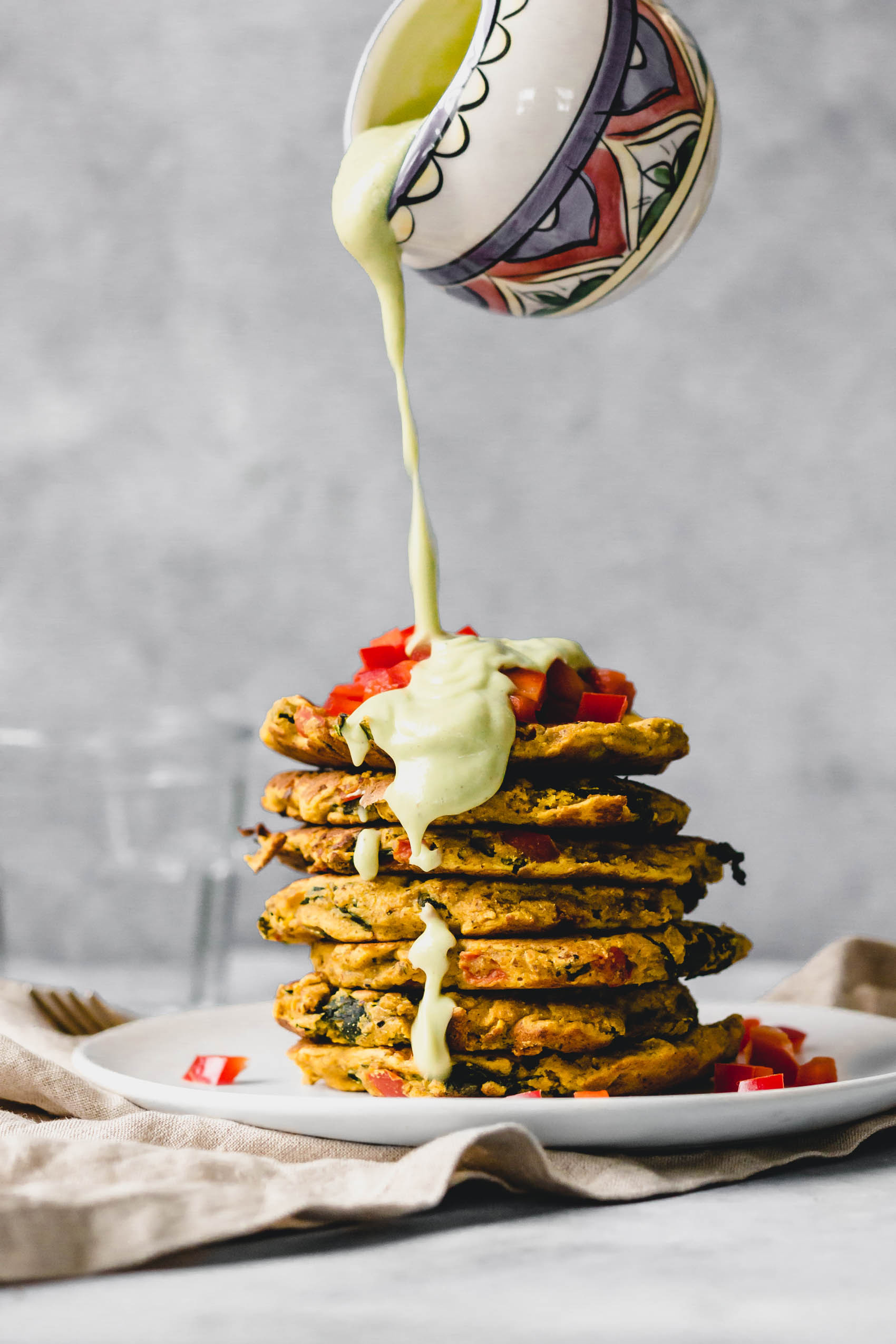 8. Vegan Falafel Waffles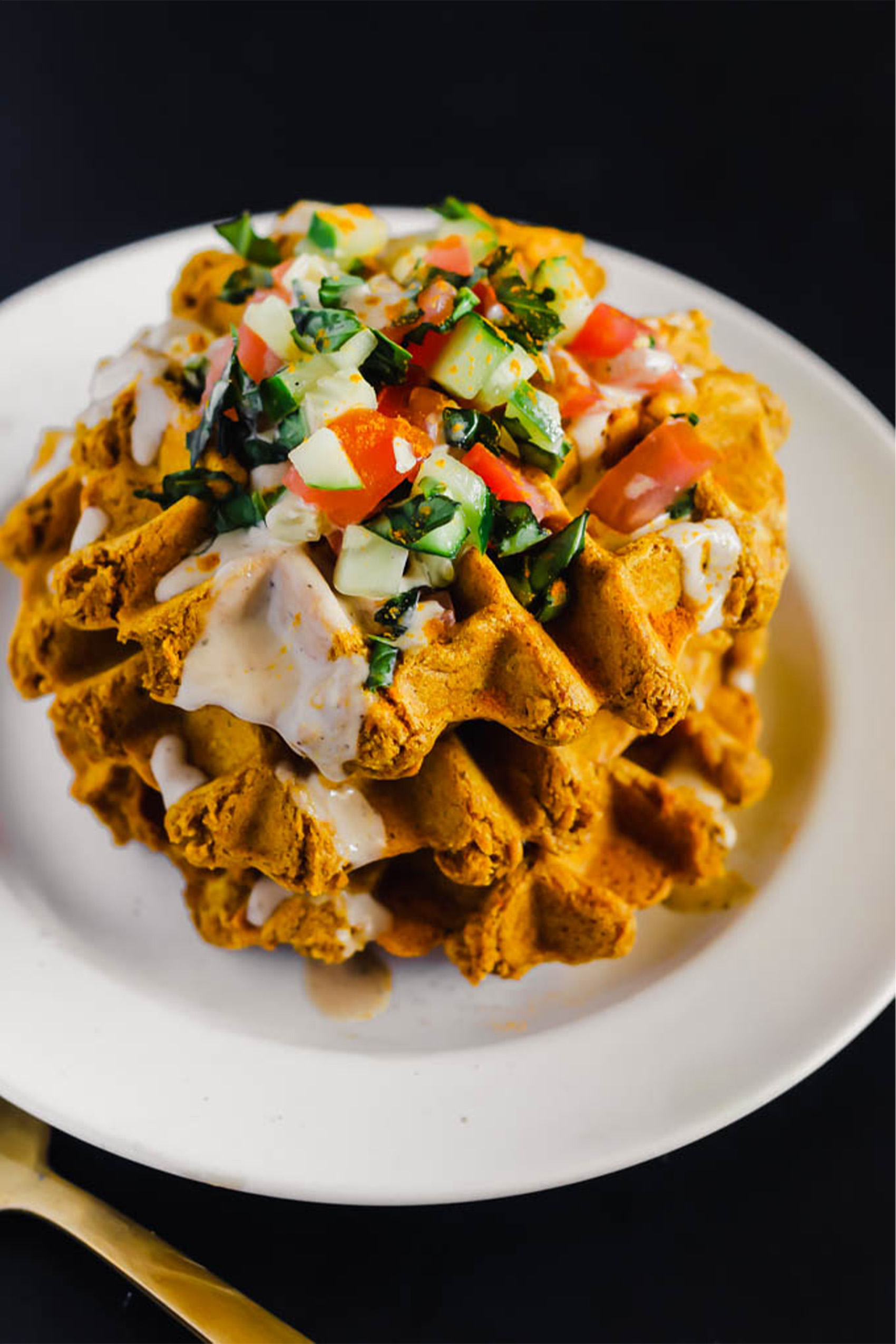 9. Vegan Eggs Benedict by The Minimalist Baker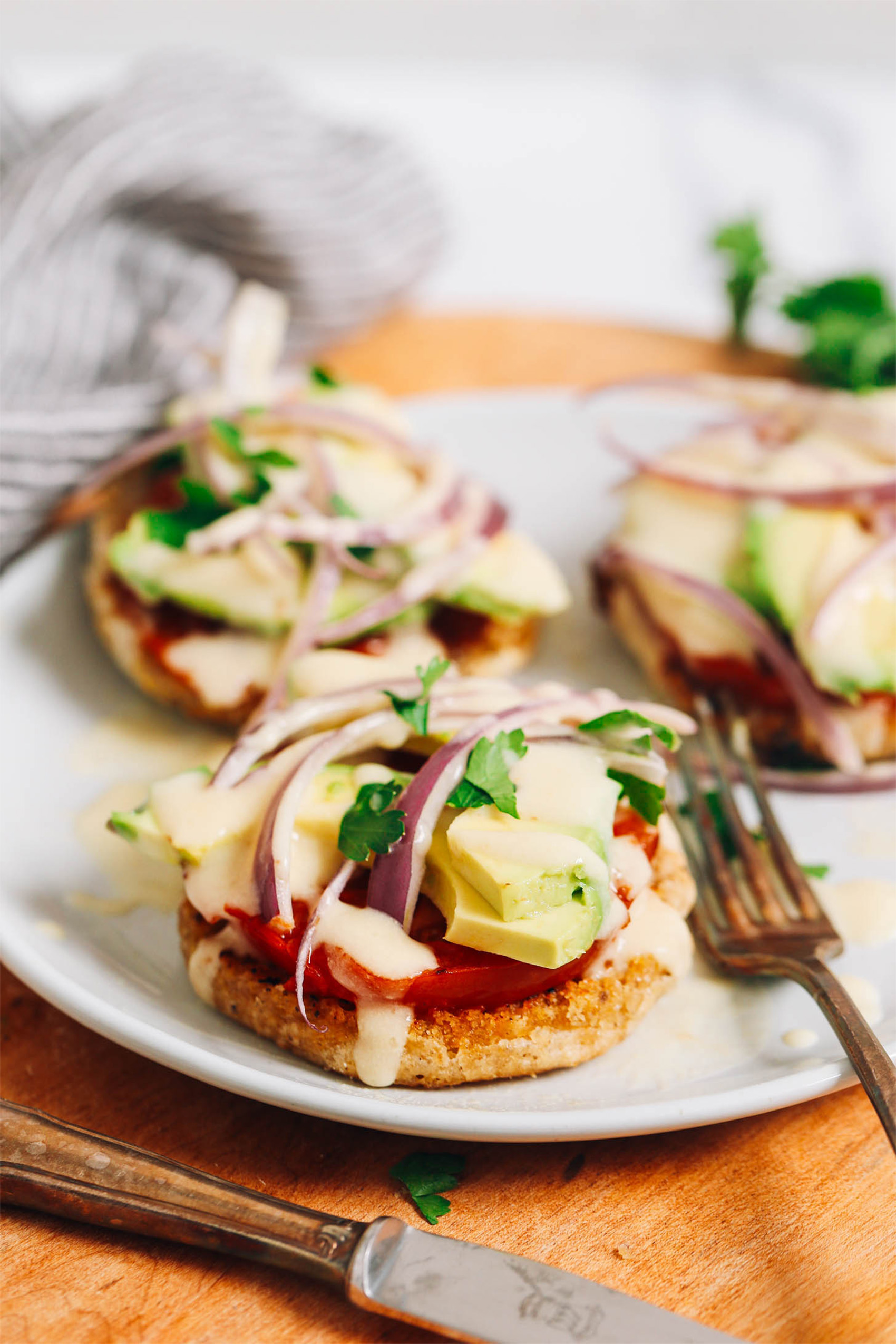 10.

The Best Vegan Breakfast Sandwiches

by This Savory Vegan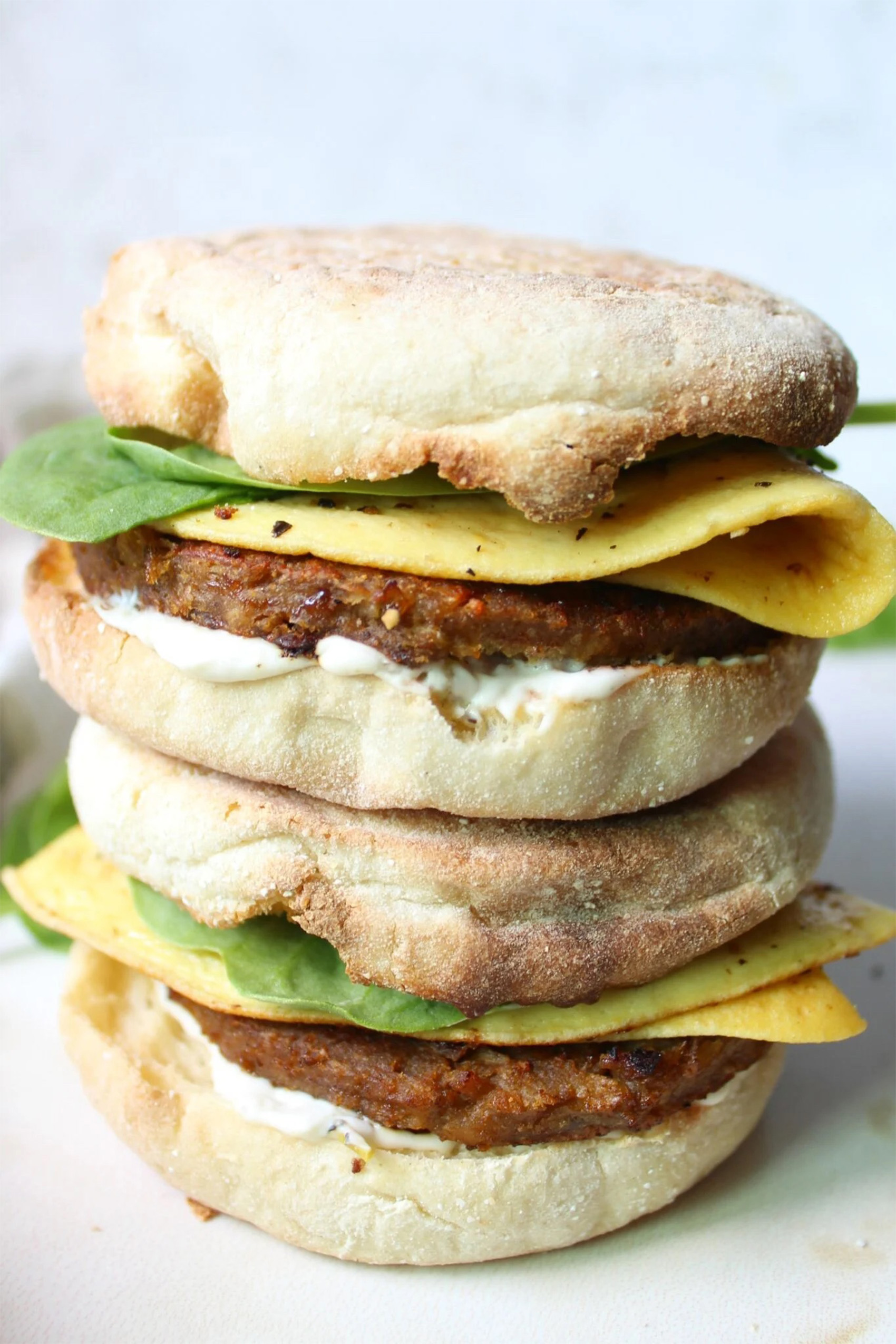 11. Vegan Chilaquiles Rojo by Sweet Simple Vegan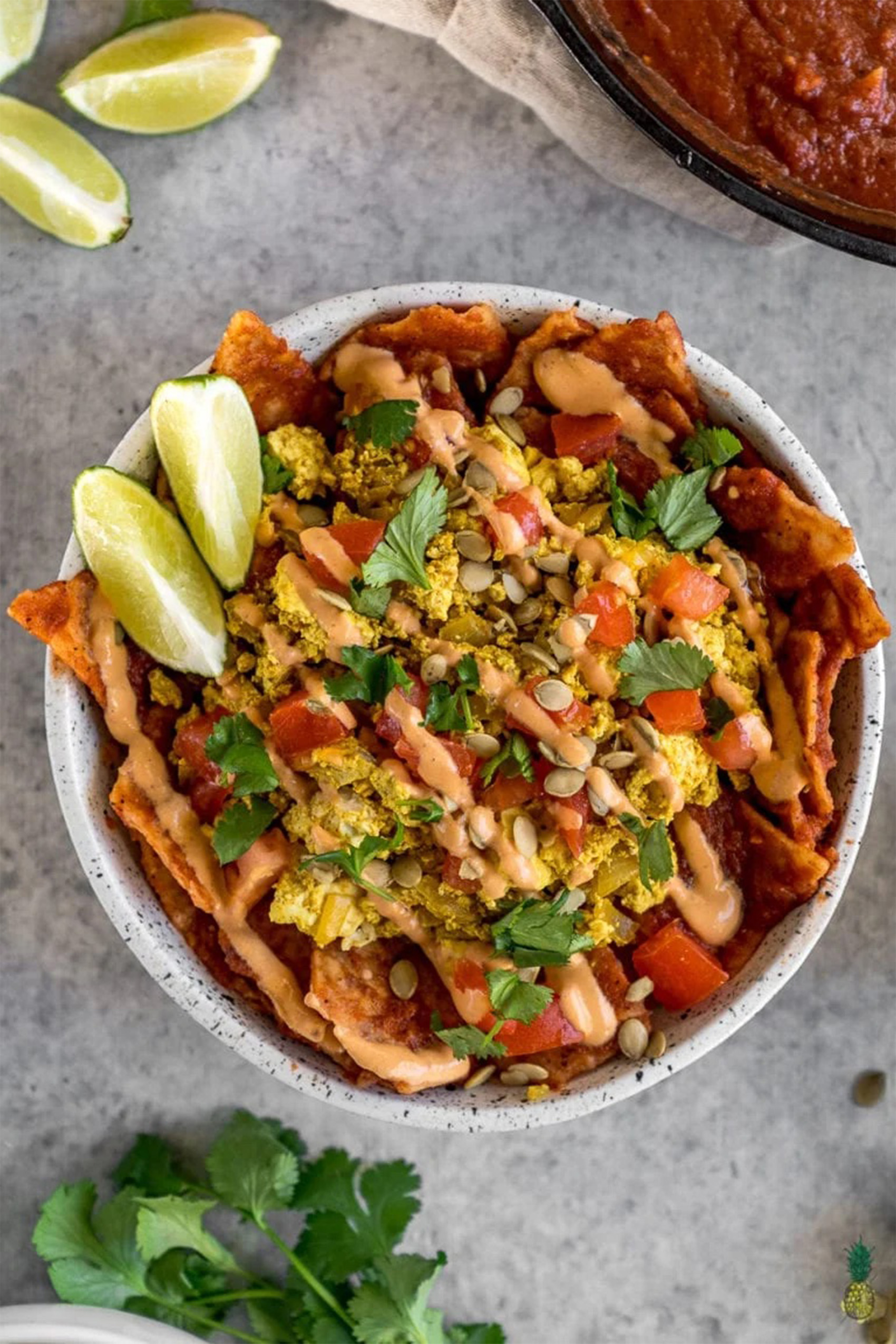 12. Overnight Vegan Breakfast Strata by From My Bowl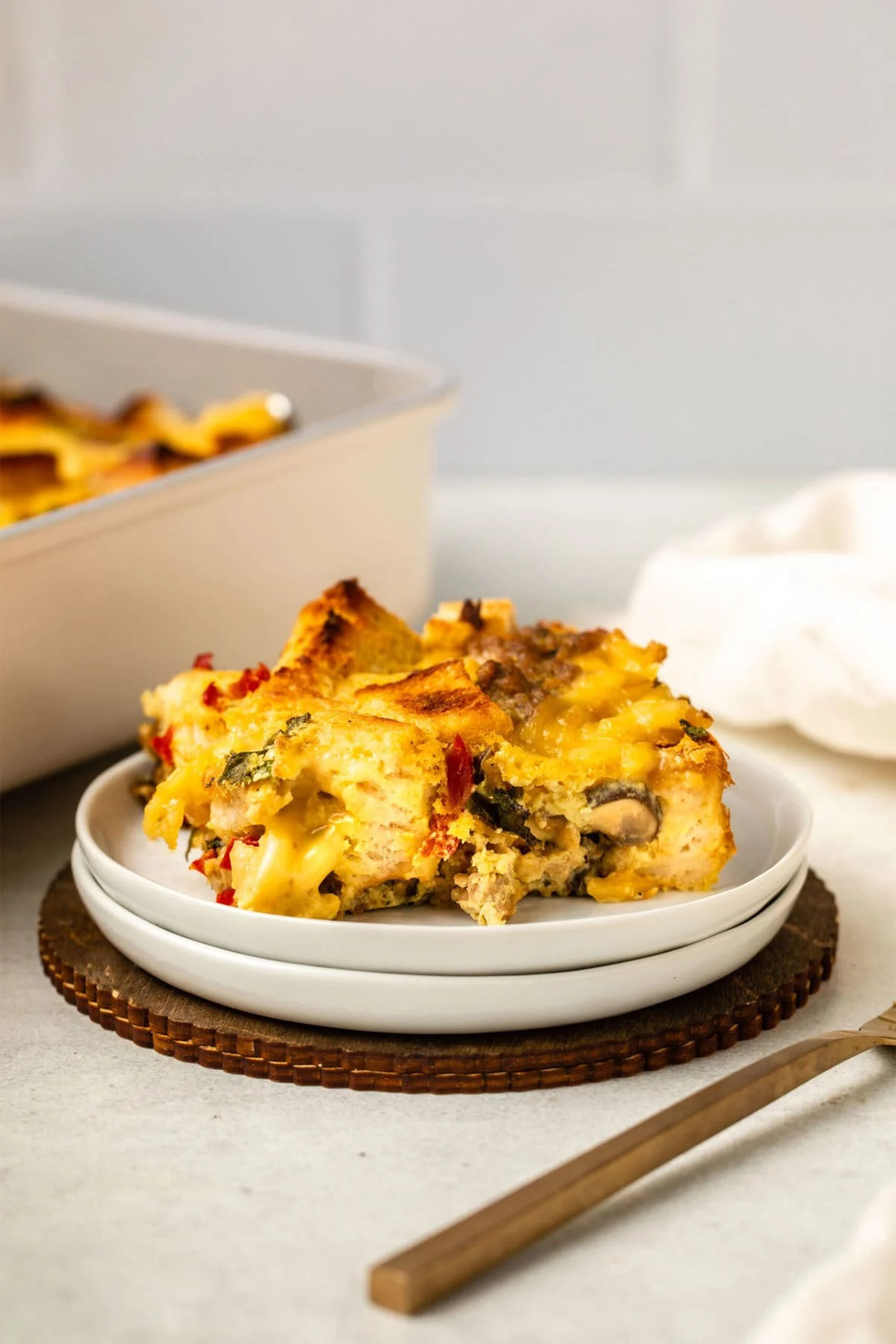 13. Vegan Shakshuka by Crowded Kitchen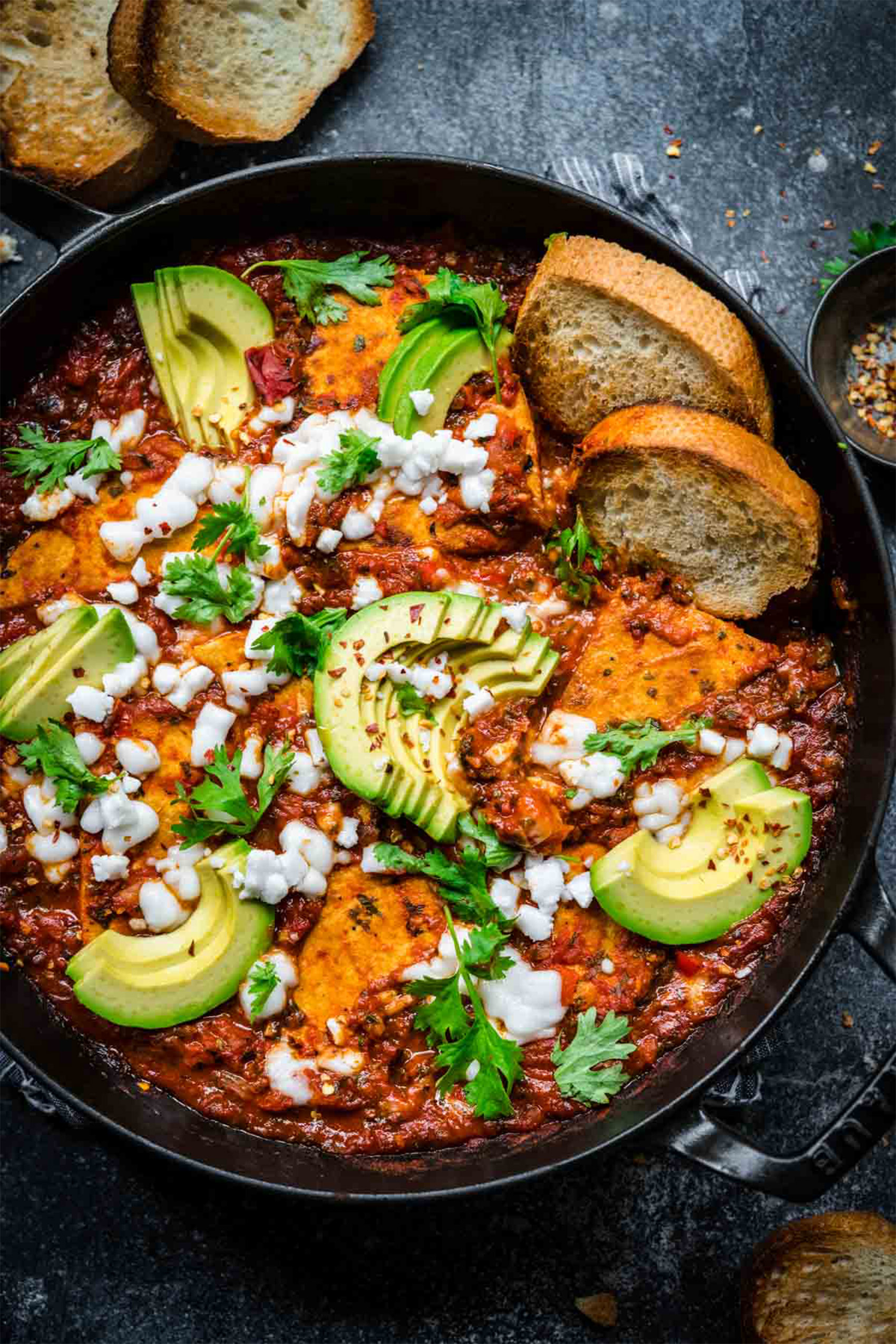 ---
Sweet Vegan Brunch Ideas
I'm also one of those people who likes to pair both sweet and savory, so pick one of each for your next brunch get together! Waffles, pancakes, pastries and french toast all have a place on my brunch table! Plus, we couldn't possibly talk about brunch without including a vegan cinnamon rolls recipe could we?
1. The Best Vegan Pancakes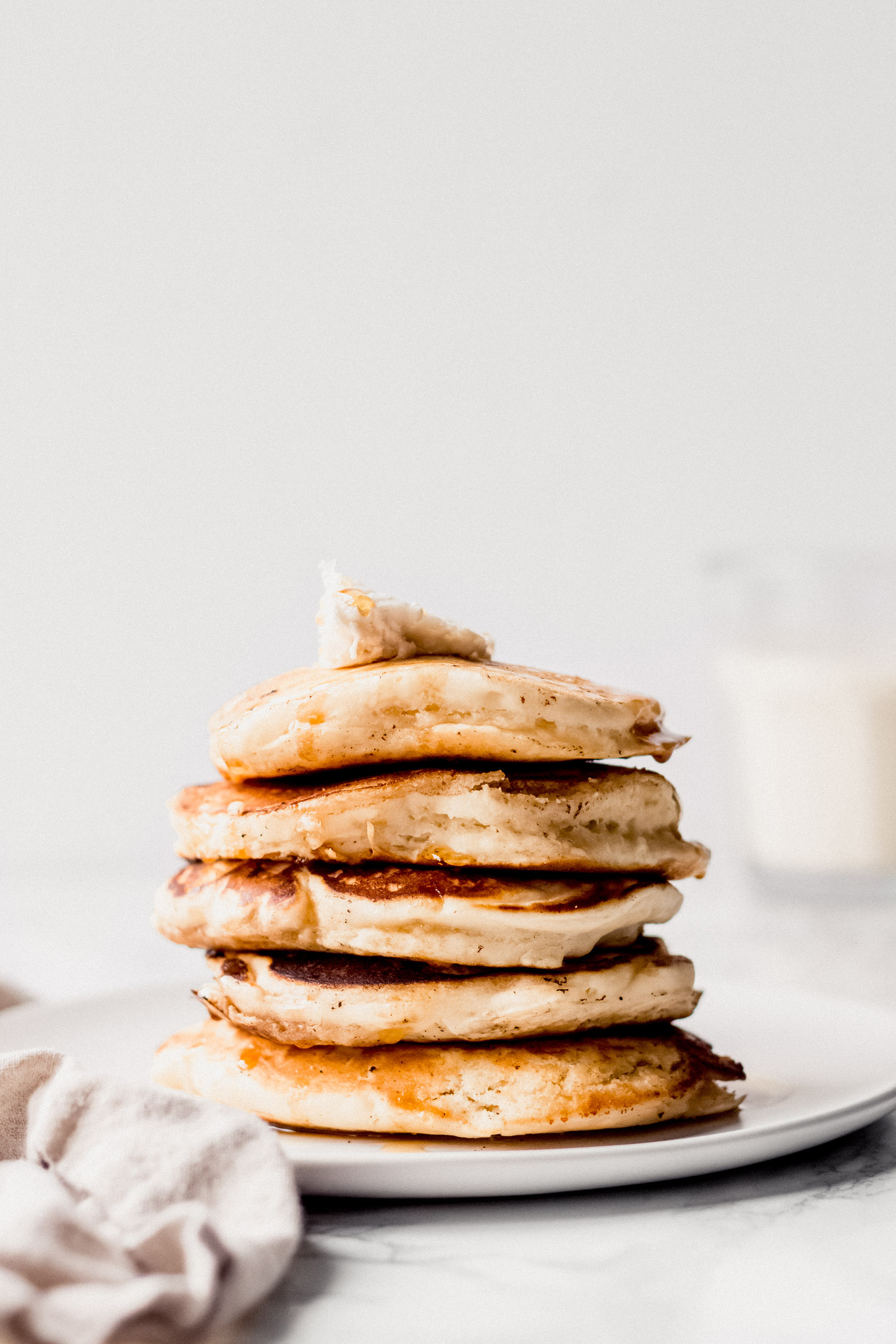 2. Vegan French Toast with Apple Pie Topping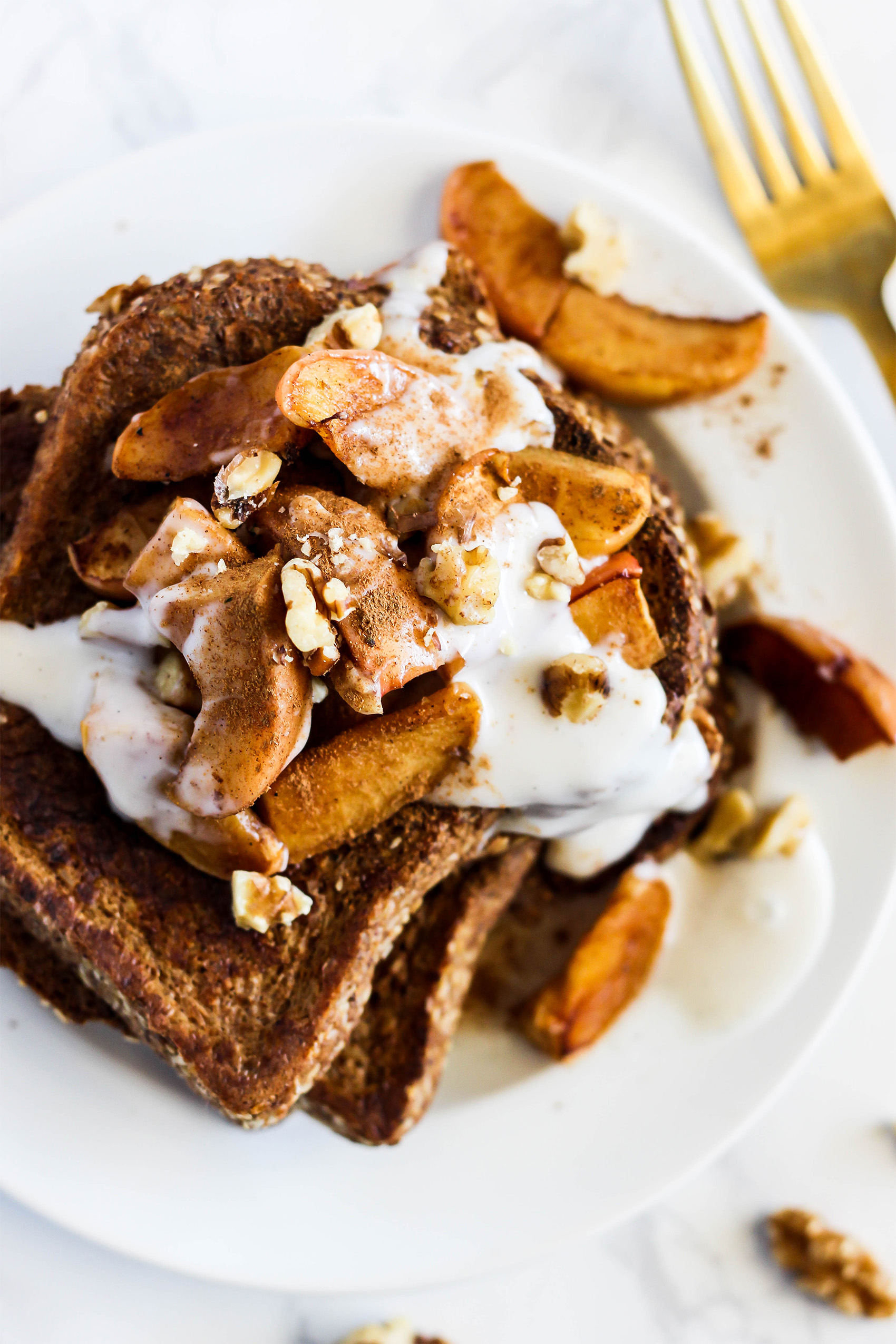 3. Peanut Butter Banana Chocolate Chunk Baked Oatmeal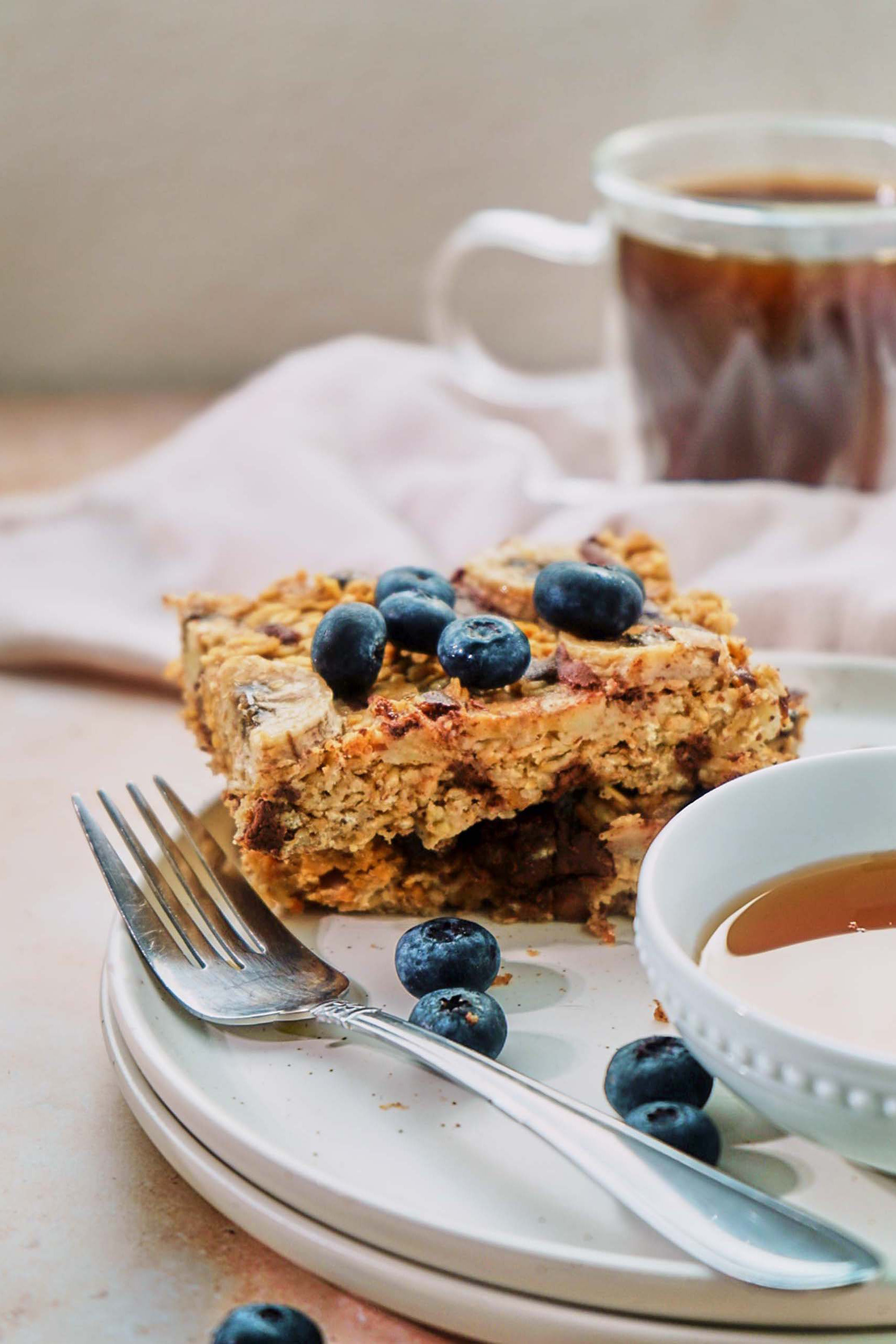 4. Baked Cinnamon Donuts with Maple Glaze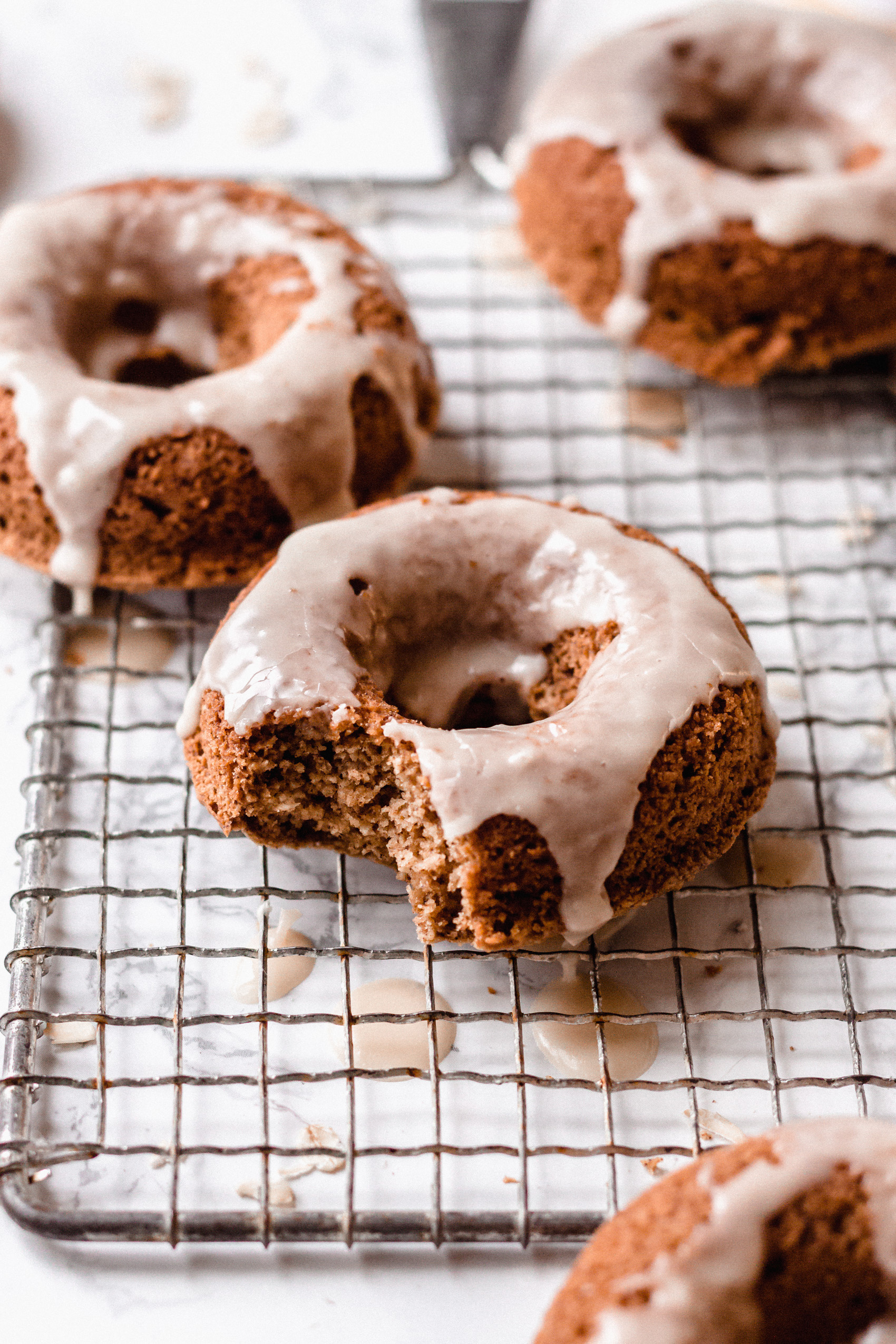 5. Blender Sweet Potato Waffles with Blueberry Sauce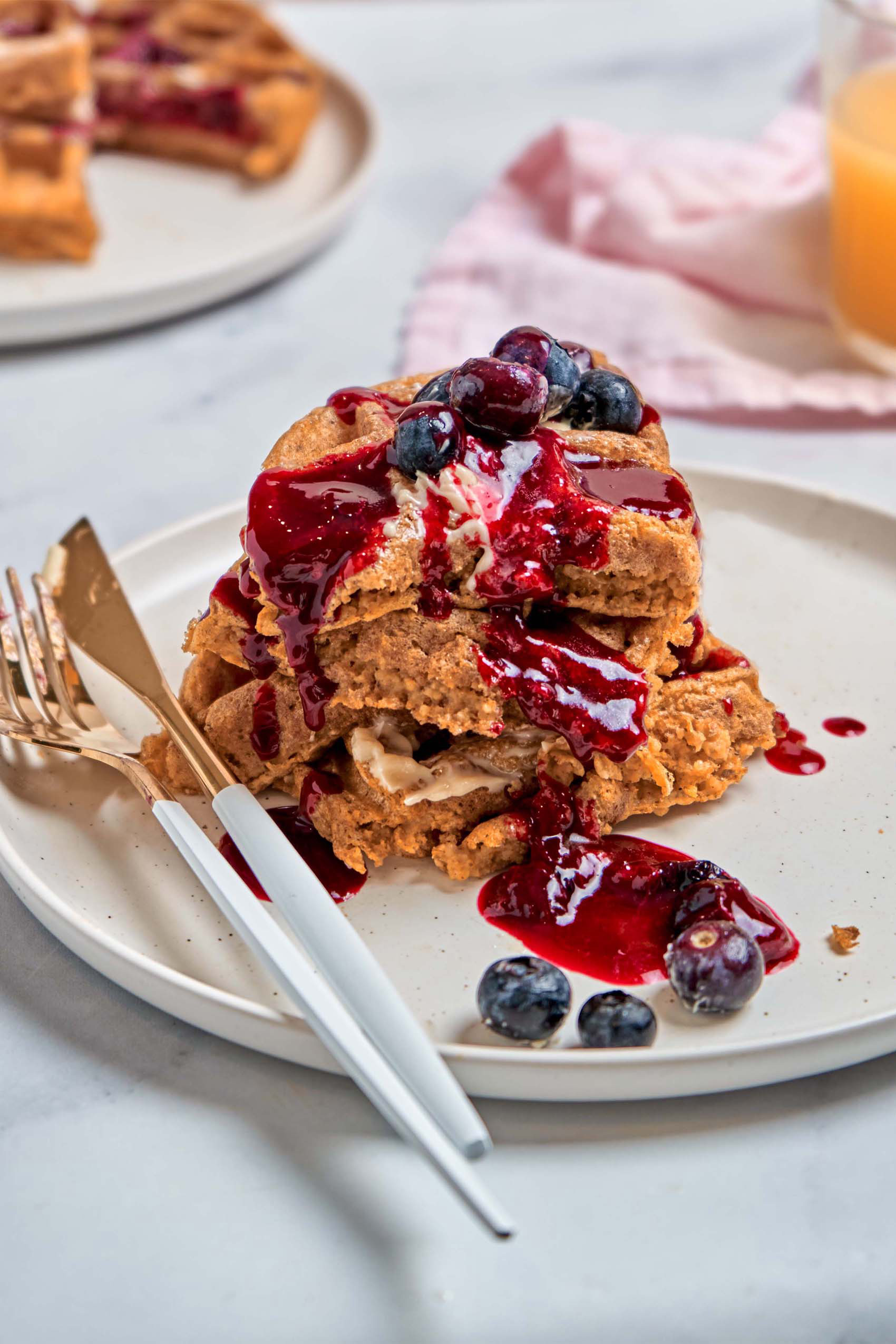 6. Banana Chocolate Chip Vegan French Toast Casserole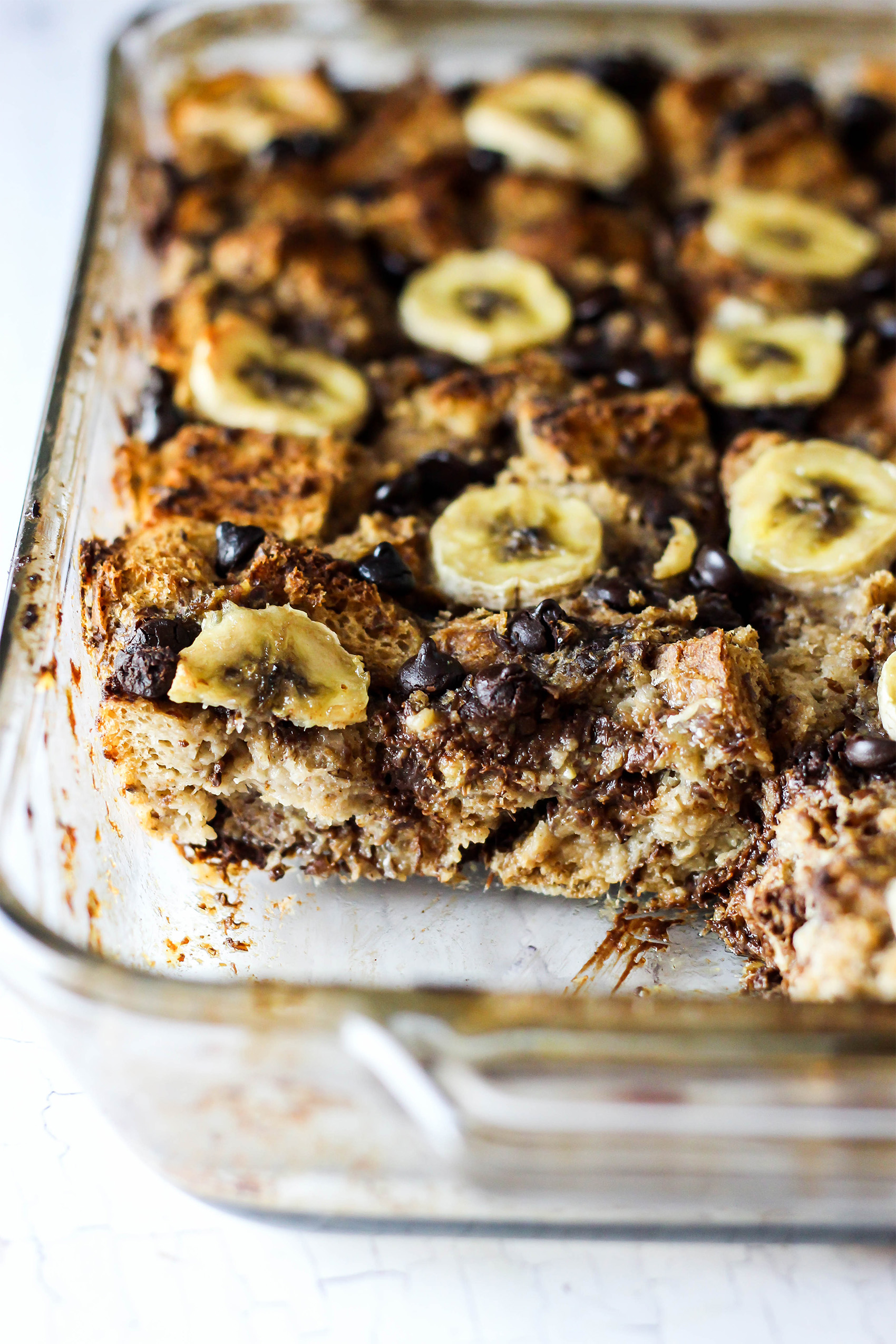 7. Vegan Buckwheat Pancakes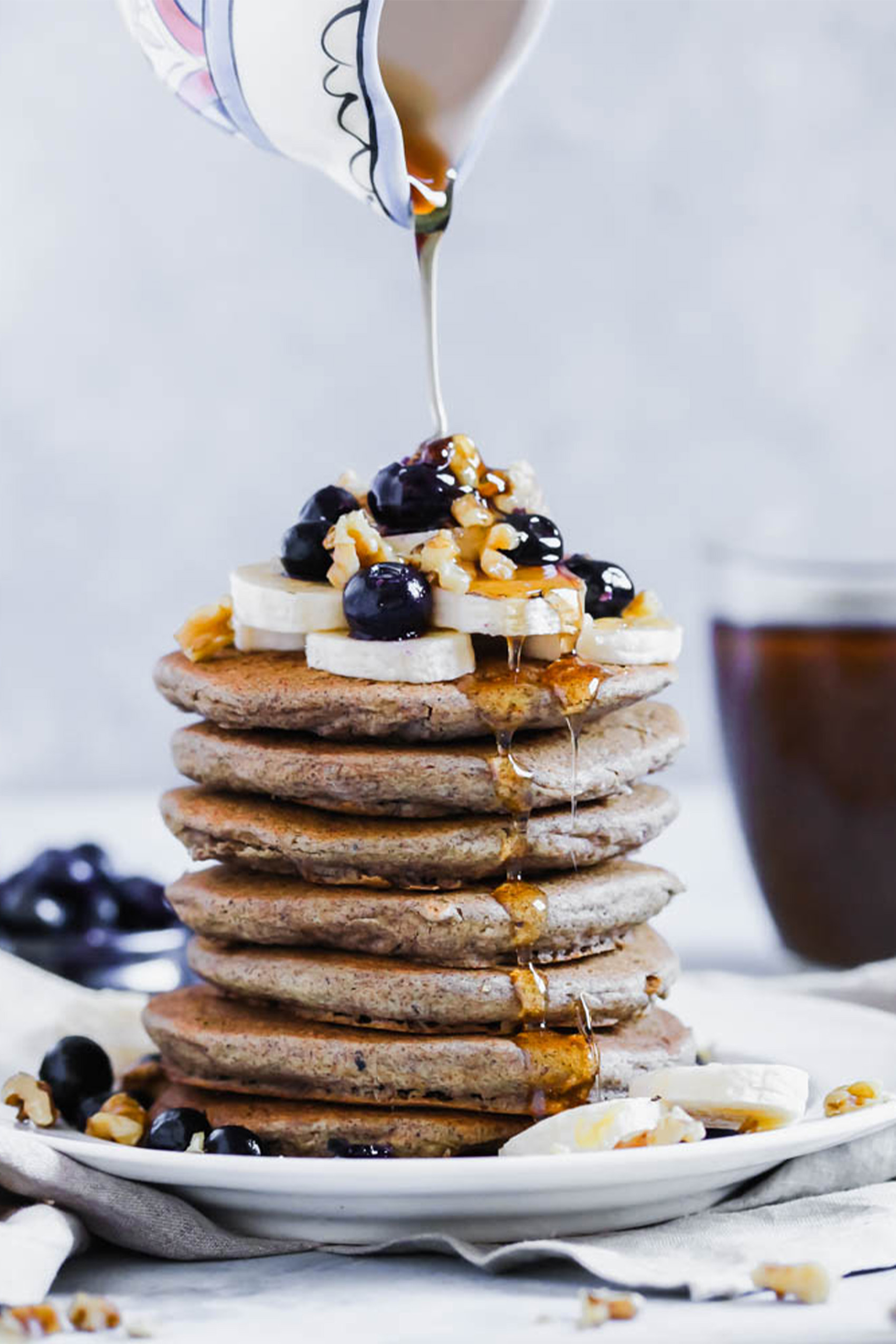 8. Vegan Cinnamon Rolls by Jessica in the Kitchen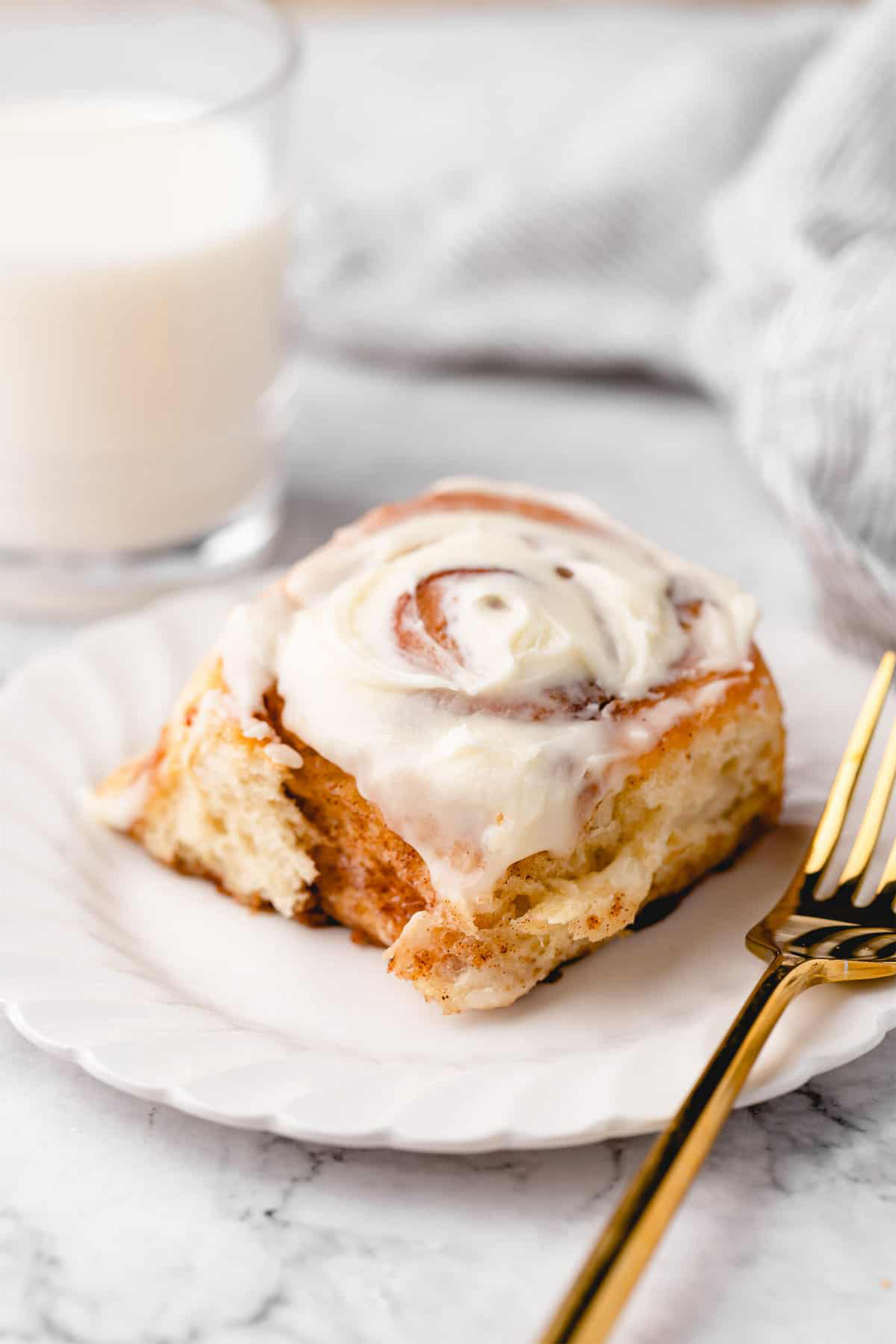 9. Strawberry Protein Crepes by Feel Good Foodie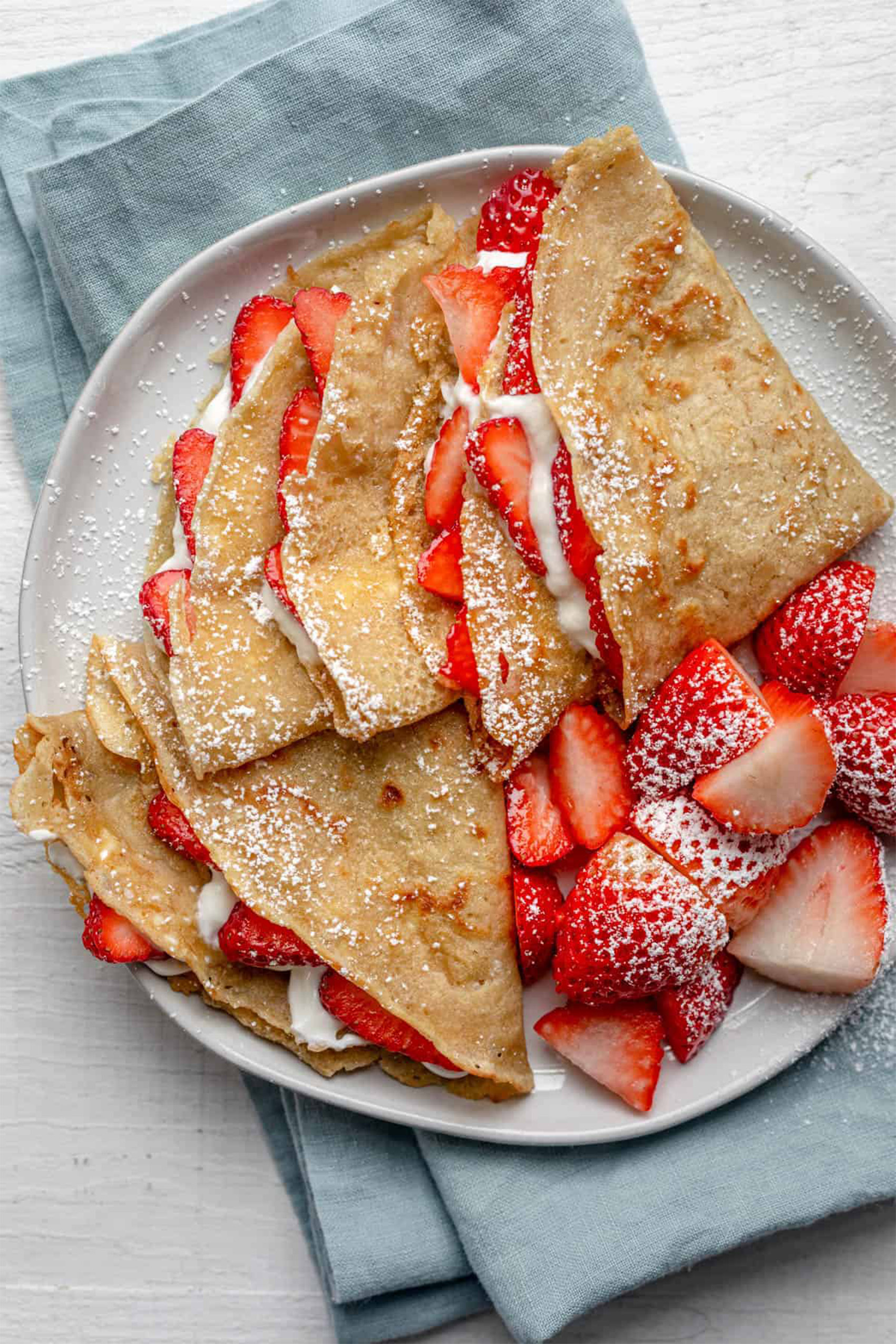 10. Vegan Pop Tarts by Connoisseurus Veg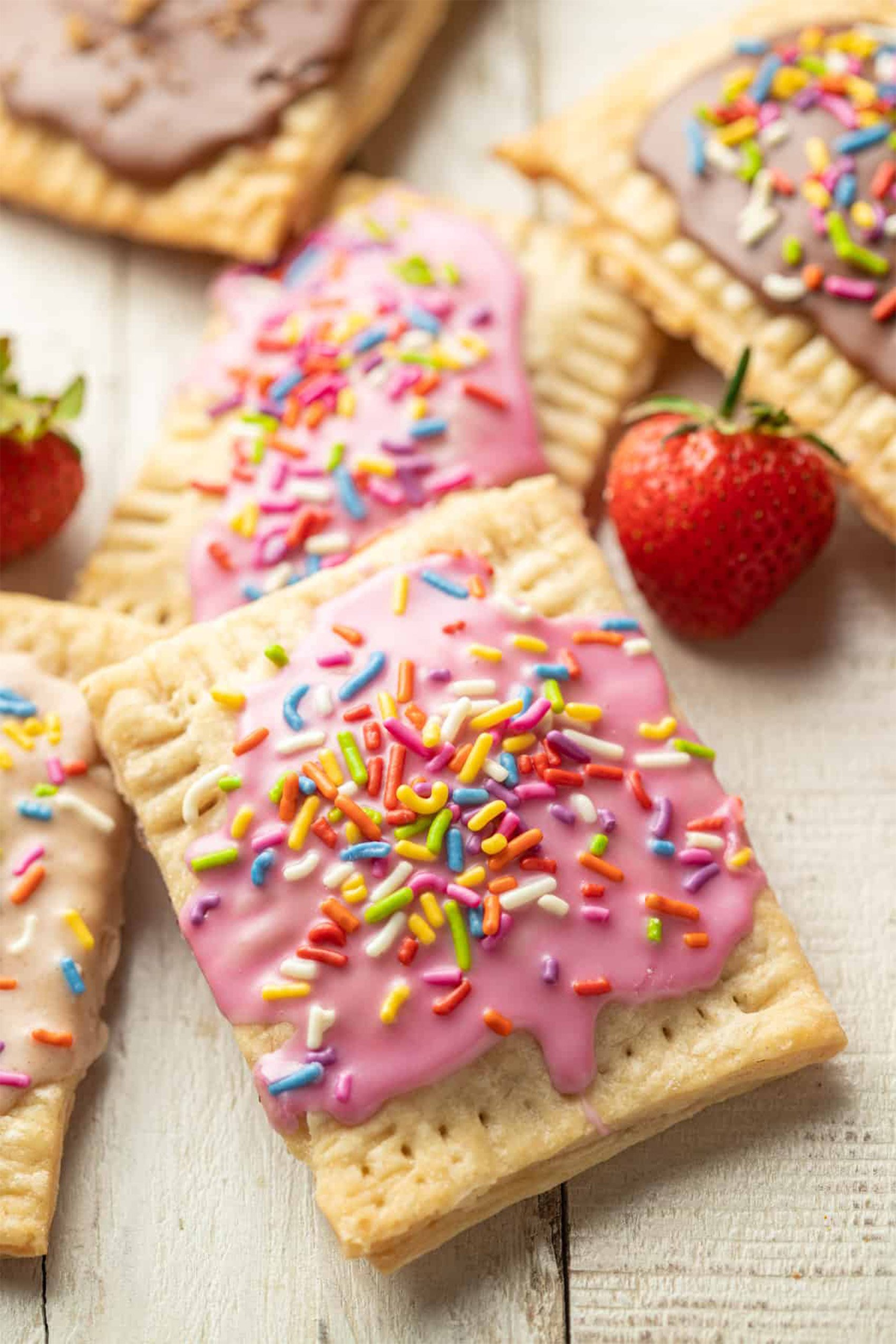 11. Gluten Free Orange Berry Vegan Dutch Baby by Abby's Kitchen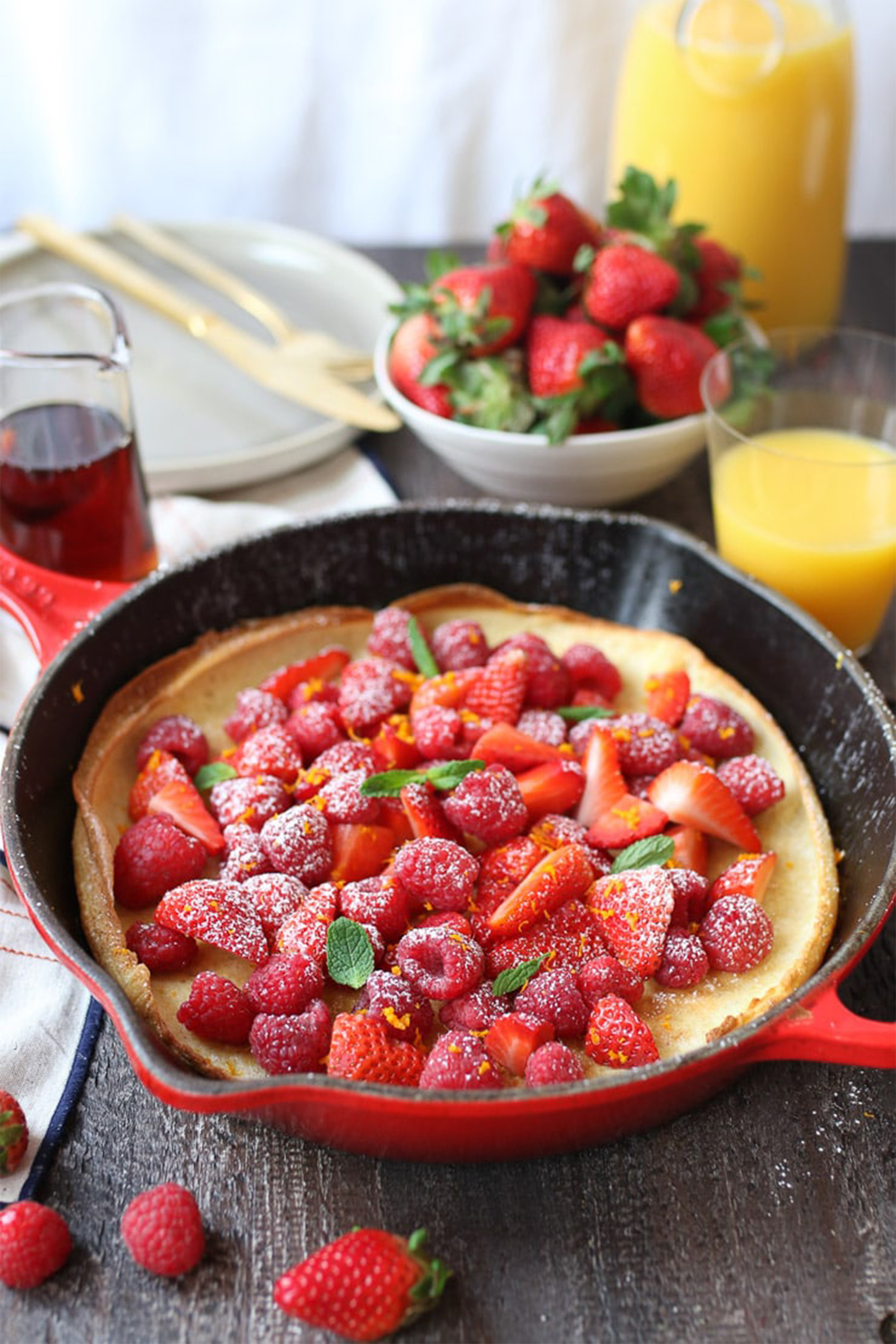 12. Vegan Orange Cardamom Buns by My Vegan Minimalist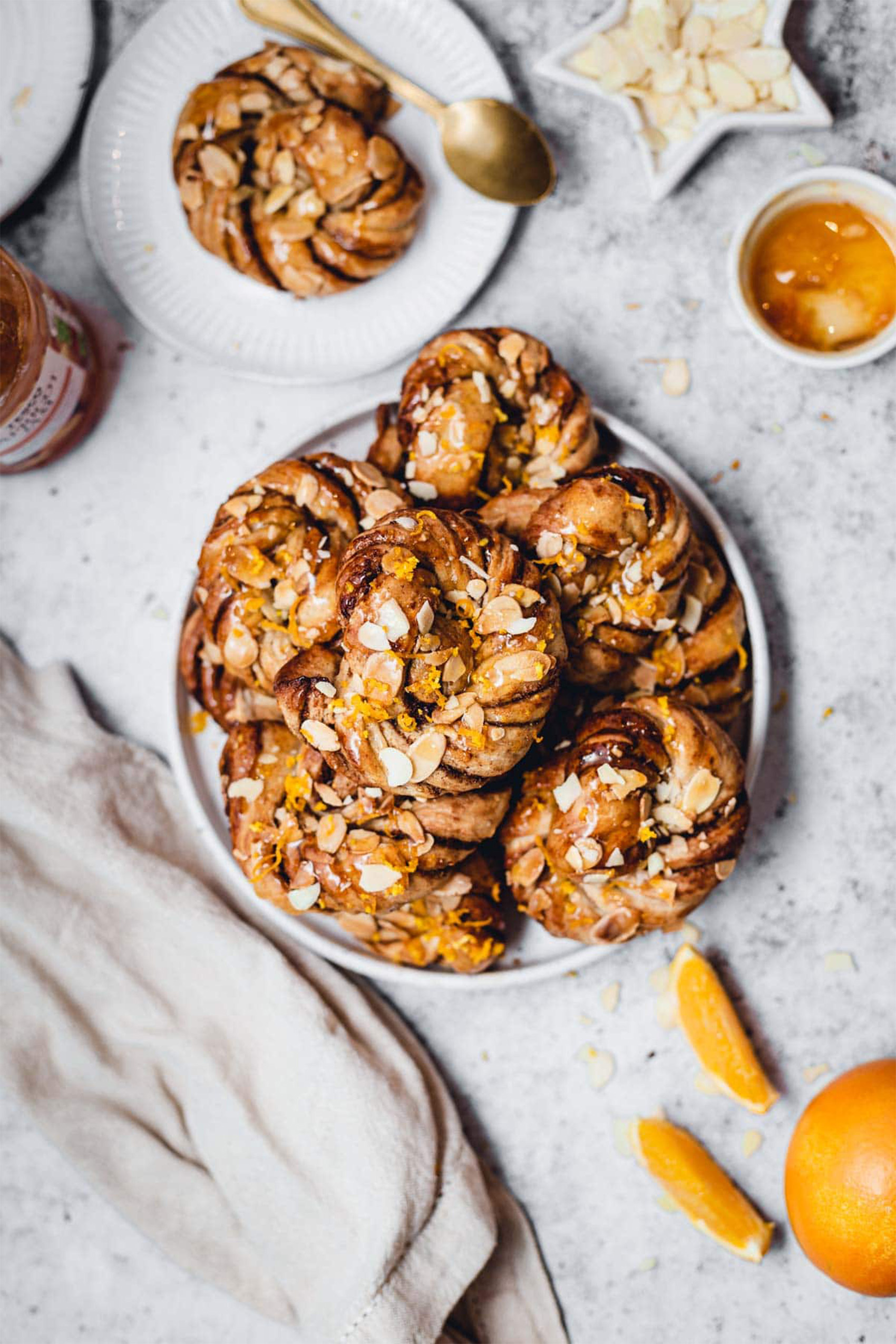 The post 25 Vegan Brunch Recipes (Sweet and Savory!) appeared first on Emilie Eats.
Comments
comments