The ultimate list of vegan chickpea recipes. From chickpea cookie dough to chickpea tacos, this list is all garbanzo bean goodness.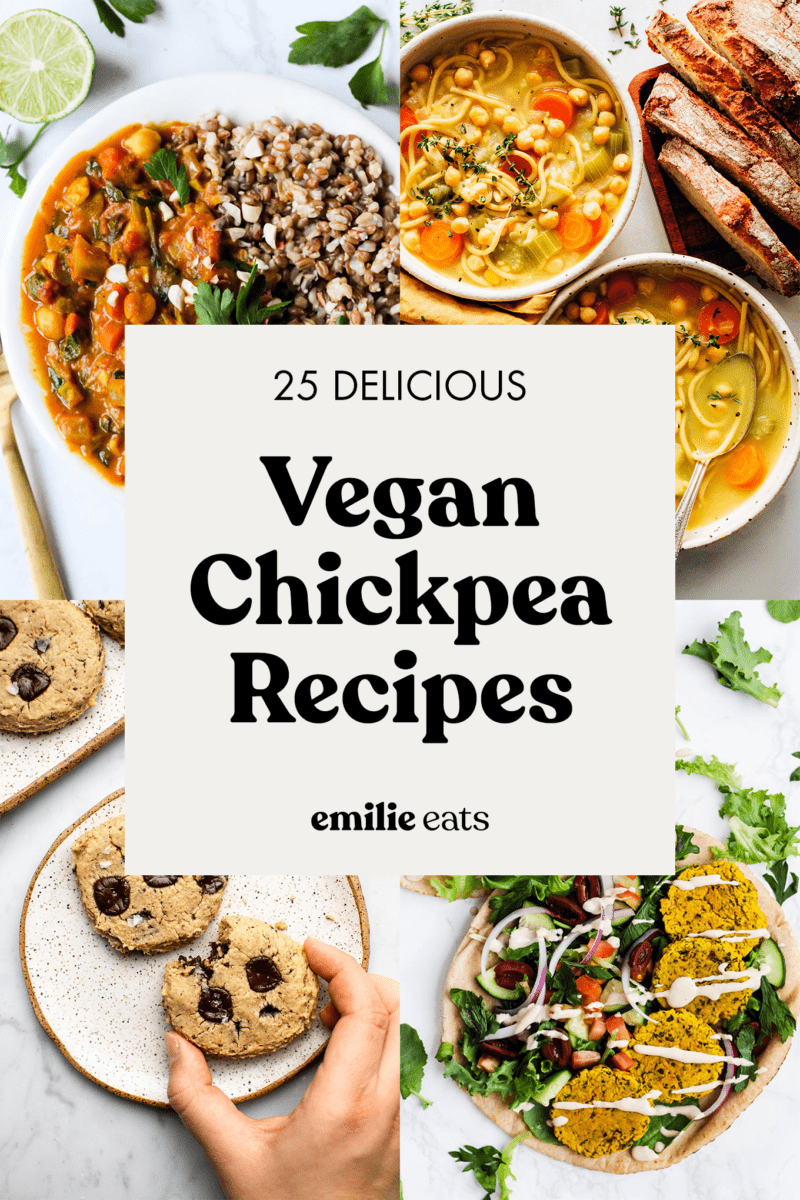 The Ultimate List of Vegan Chickpea Recipes
Ah, the almighty chickpea. A true powerhouse pantry staple. It may just be my favorite bean (but I'll always have plenty of space in my heart for all beankind). Clearly I'm not alone. I feel like theres a new chickpea snack or chickpea based grain-alternative product hitting grocery store shelves every week.
There's something about chickpeas that I just LOVE. They're super versatile and work in all types of recipes. They're the base for falafel, the go-to for vegan tuna salad and can even be added to sweets for a protein and fiber boost.
To pay homage to the garbanzo bean, I've rounded up 25 of my favorite vegan chickpea recipes. We've got chickpea fritters, chickpea tacos, and even chickpea cookie dough – this list has it all.
P.S. – when you go to make one of these vegan chickpea recipes, save the liquid from the can! The aquafaba (aka liquid gold) can be used for so many things like vegan meringue, a vegan egg substitute in baking, and mousse.
---
1. Turmeric Baked Falafel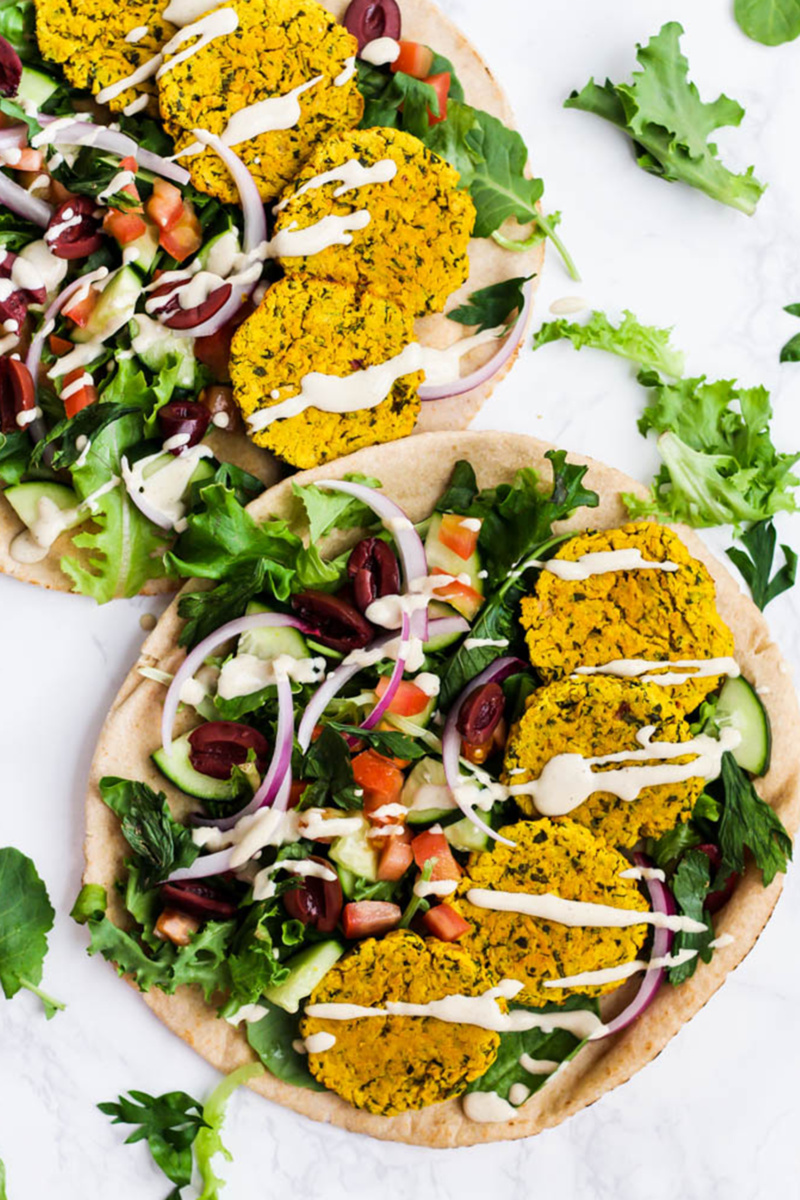 2. Vegan Sweet and Sour Chickpeas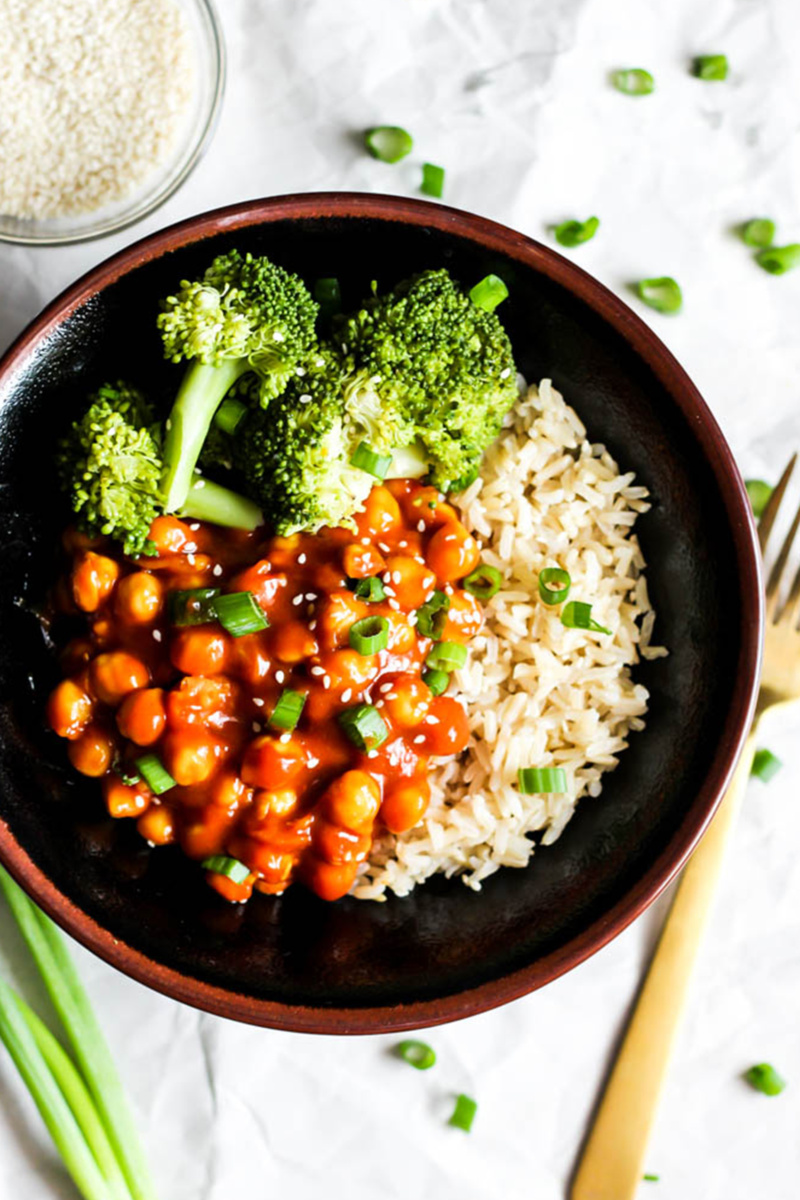 3. Cheesy Chickpea Broccoli Rice Casserole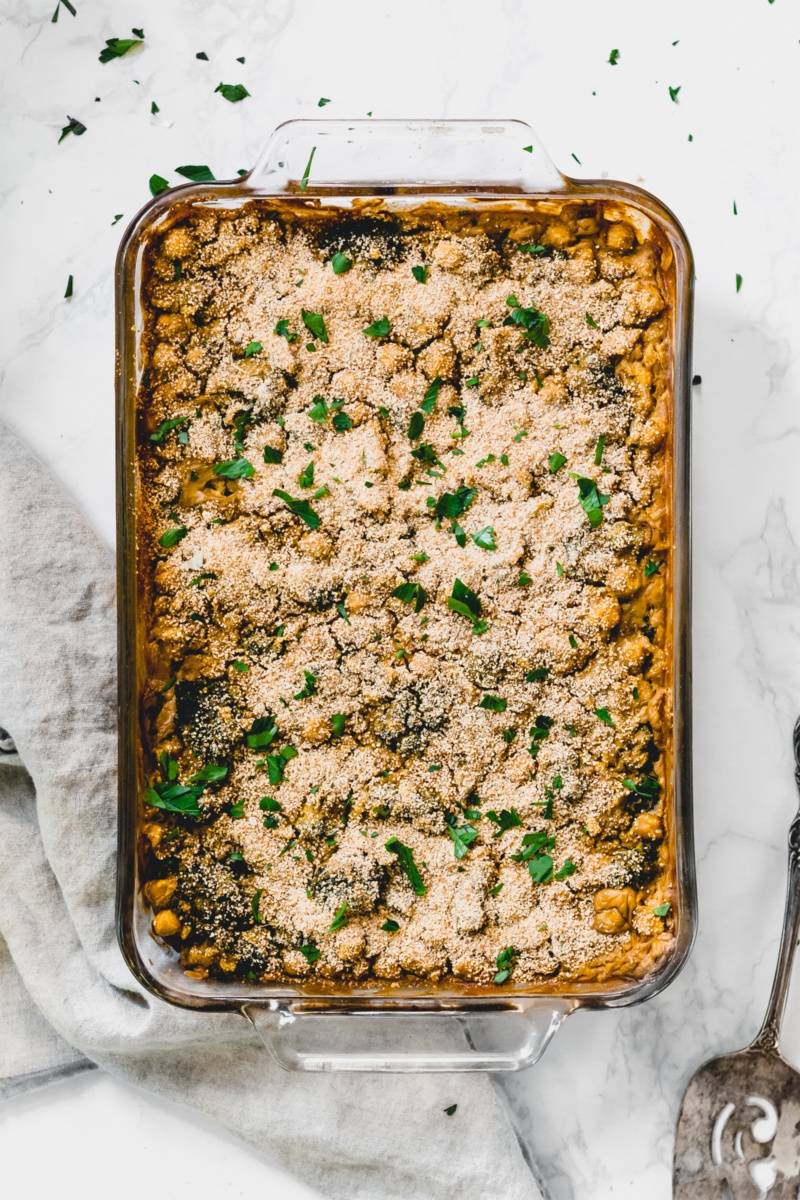 4. Slow Cooker Chickpea Peanut Stew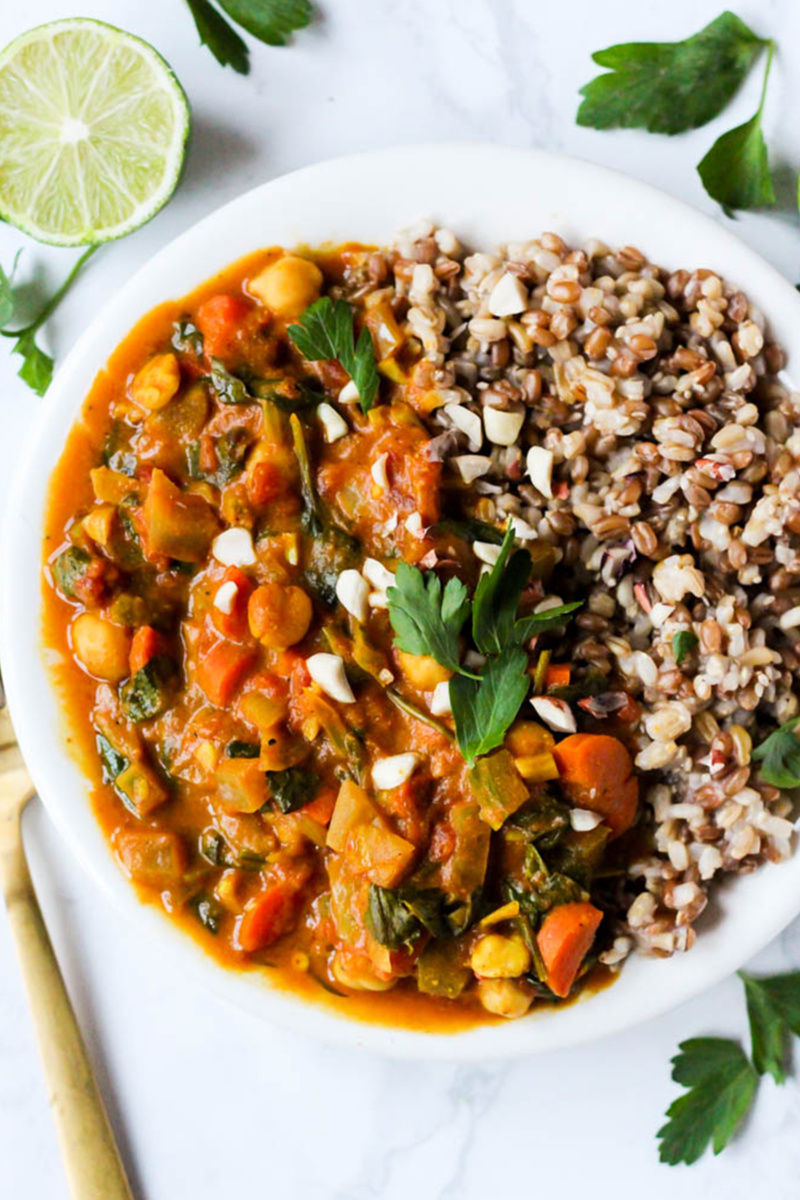 5. Vegan Pot Pie with Chickpeas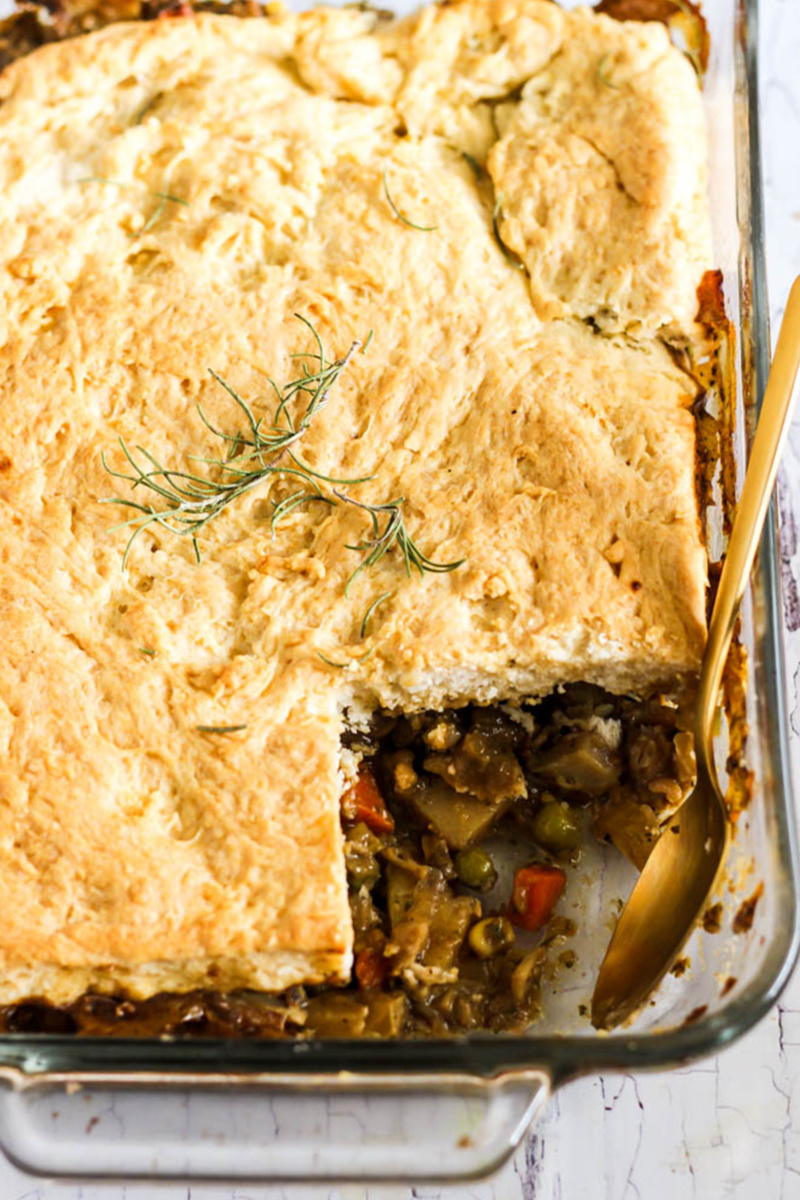 6. Curried Chickpea Wrap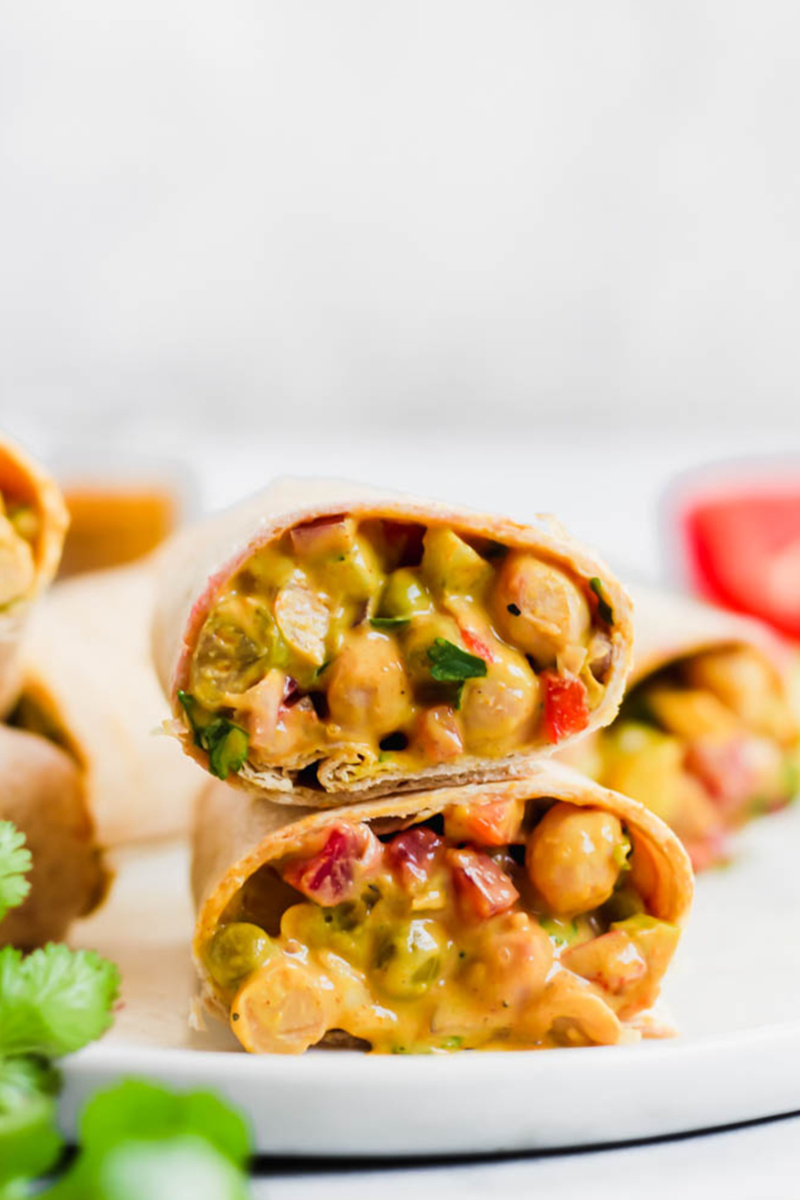 7. Vegan Buffalo Chickpea Salad Sandwich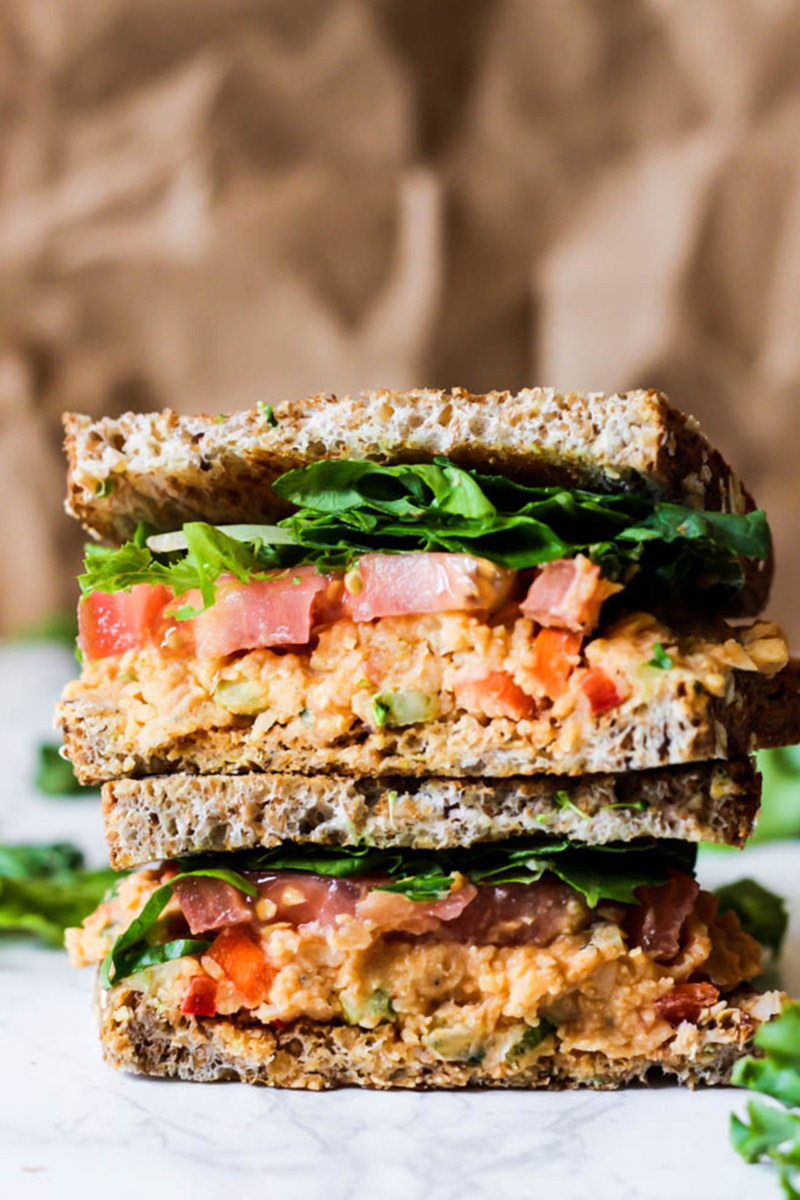 8. Chickpea Caesar Pasta Salad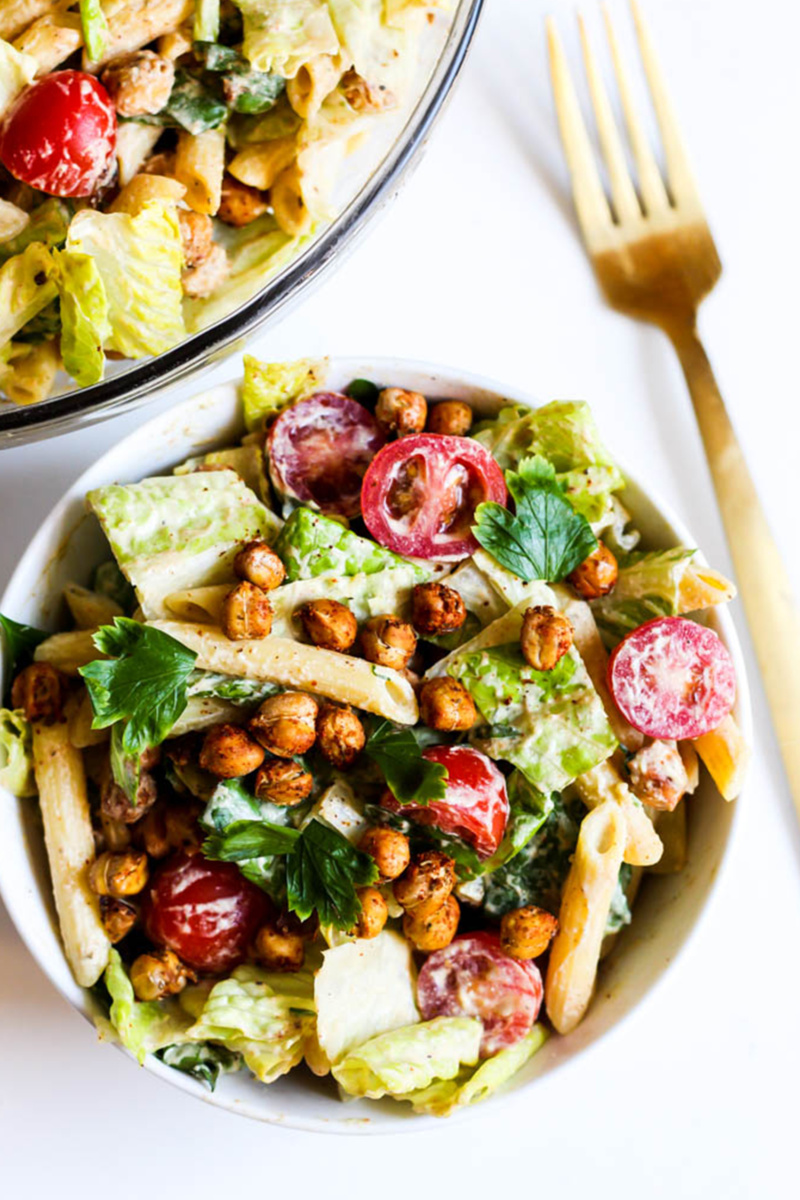 9. Chickpea Cookie Dough Fudge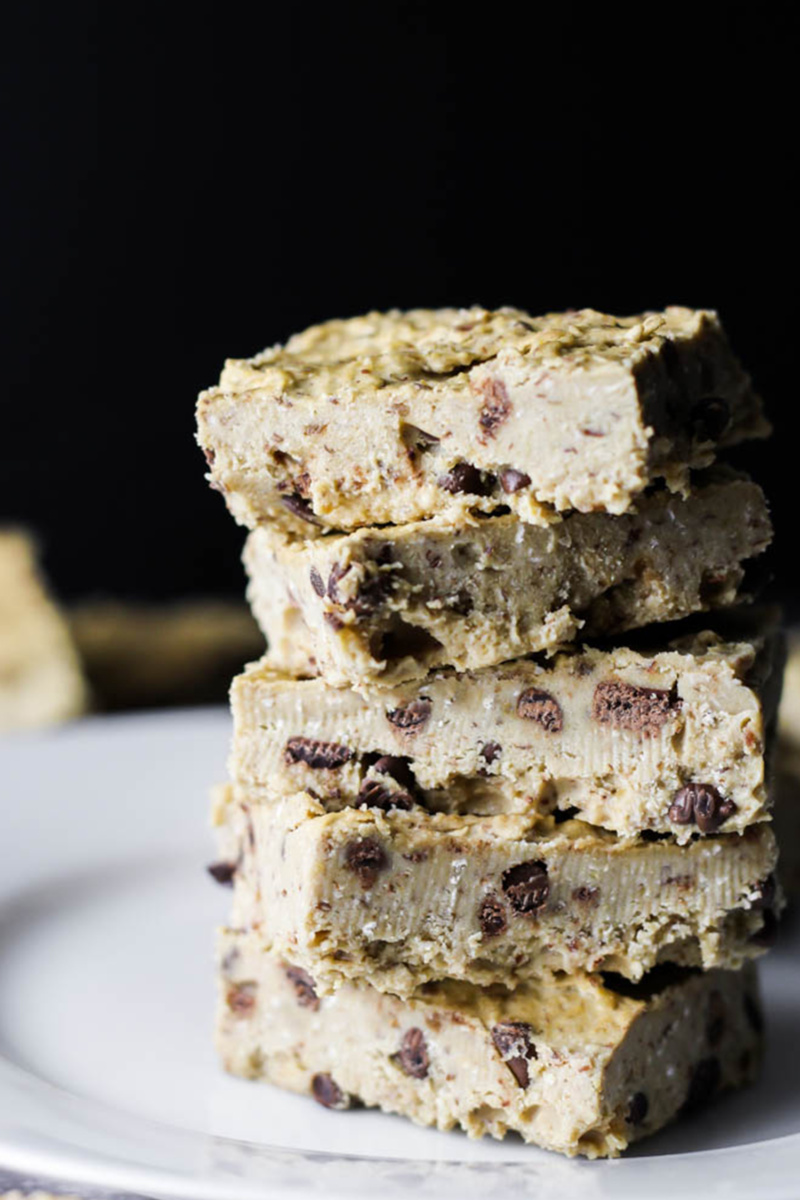 10. Avocado Chickpea Salad Collard Wraps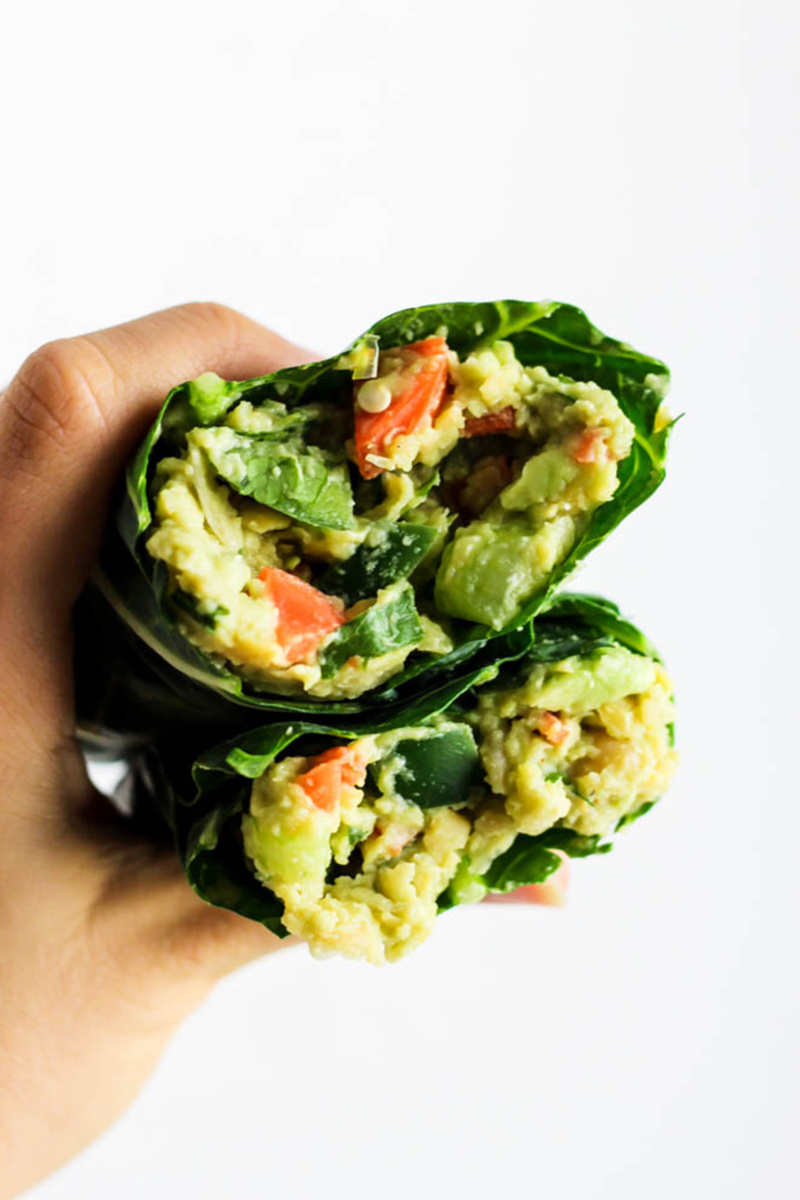 11. Vegan BBQ Chickpea Wrap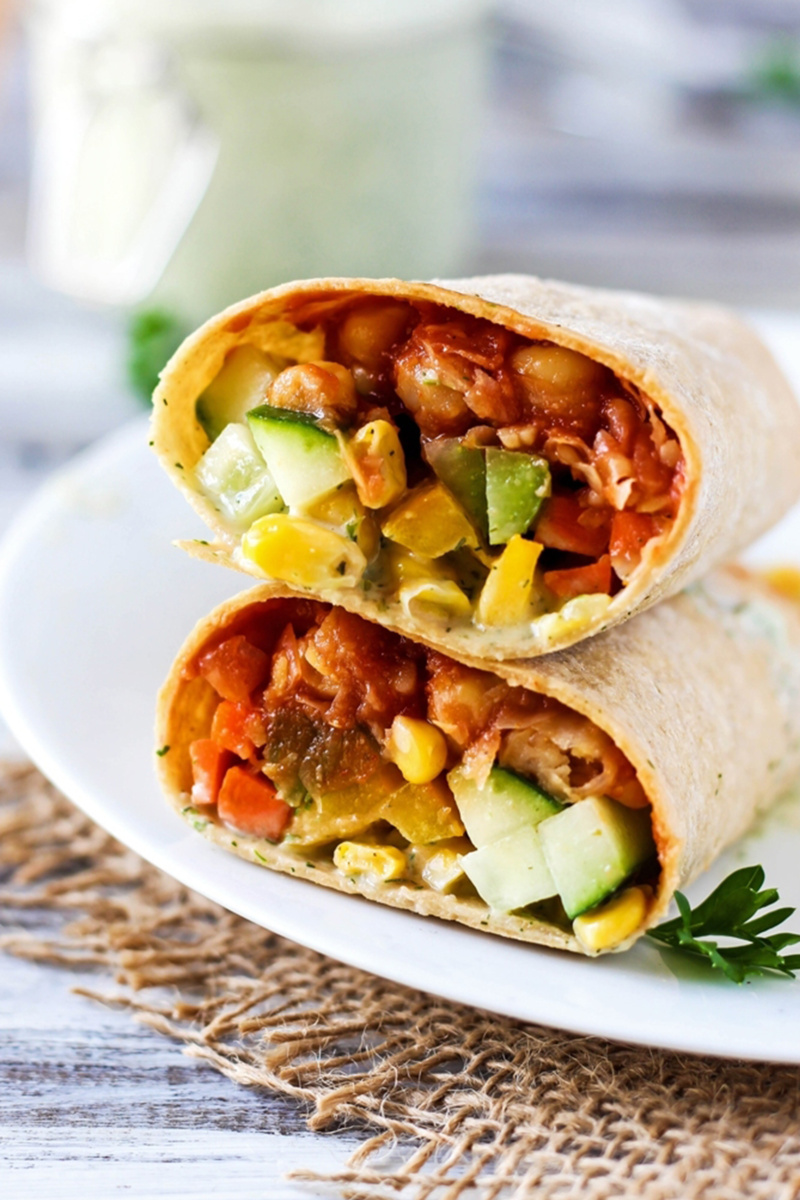 12. Hawaiian Chickpea Veggie Burgers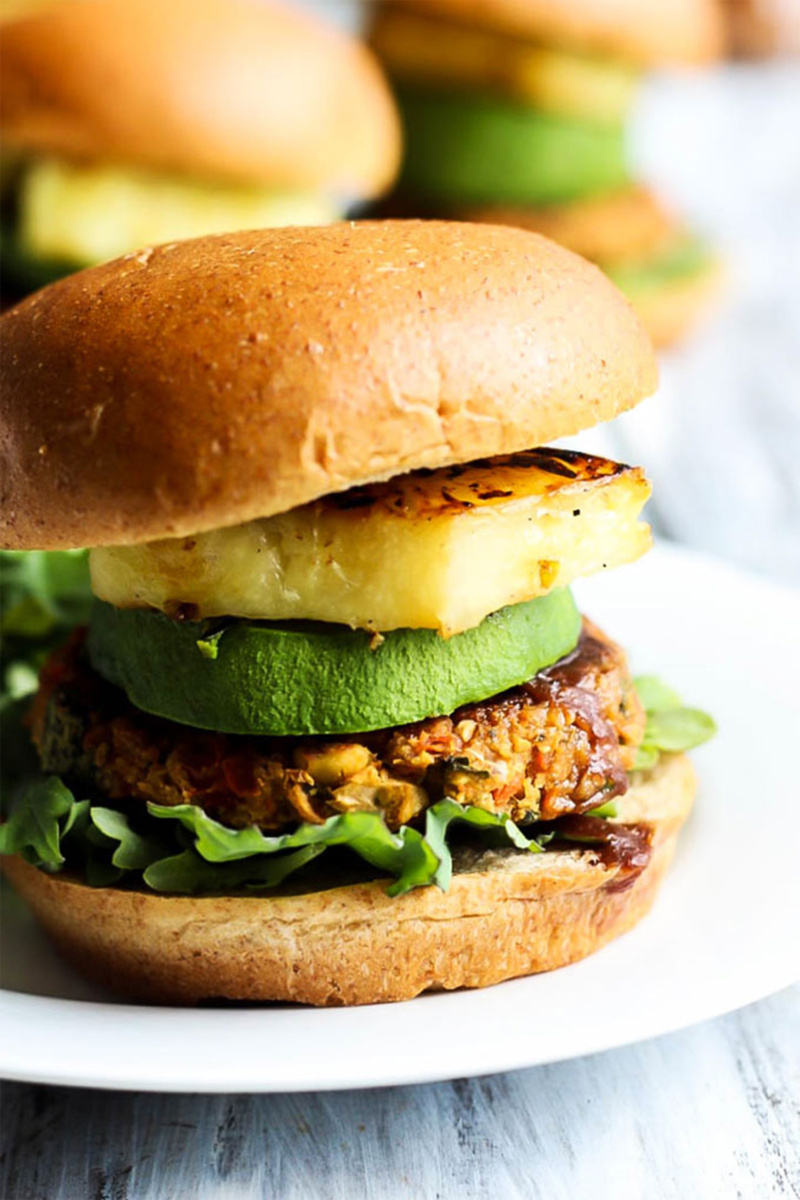 13. Roasted Chickpea Salad with Vegan Ranch Dressing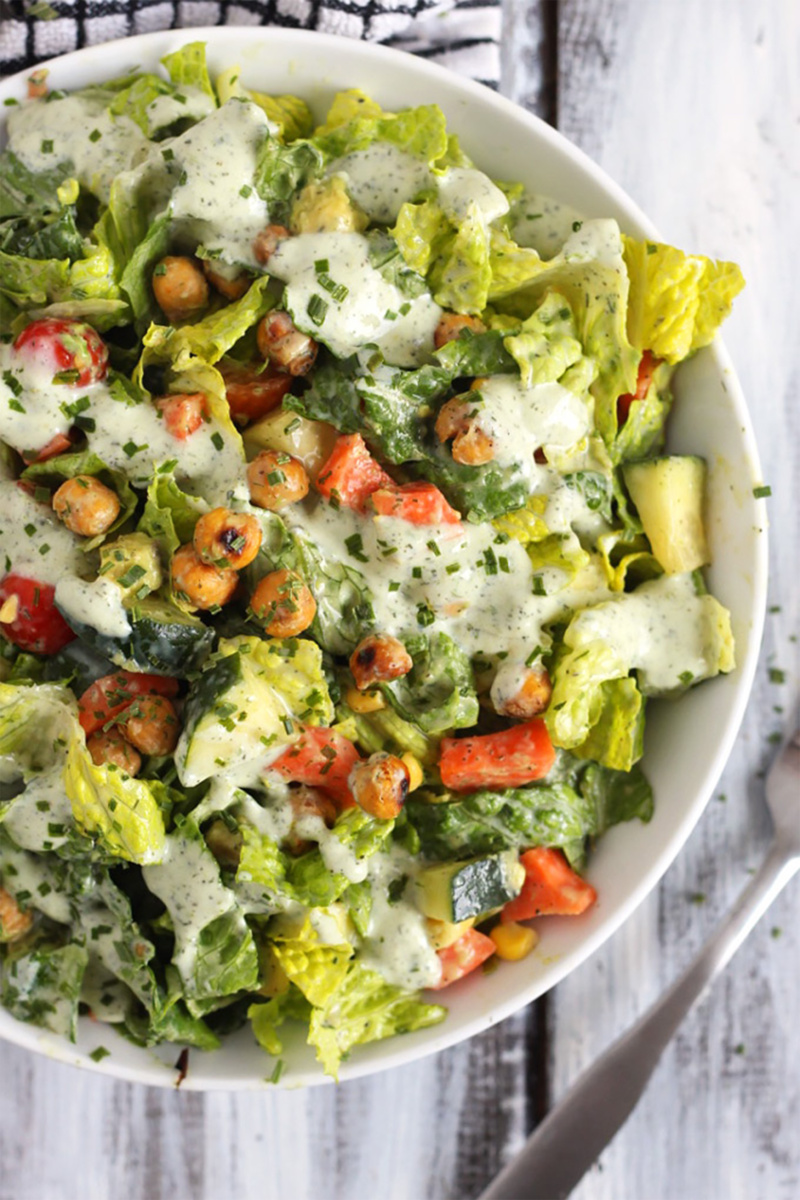 14. Chickpea Pumpkin Coconut Curry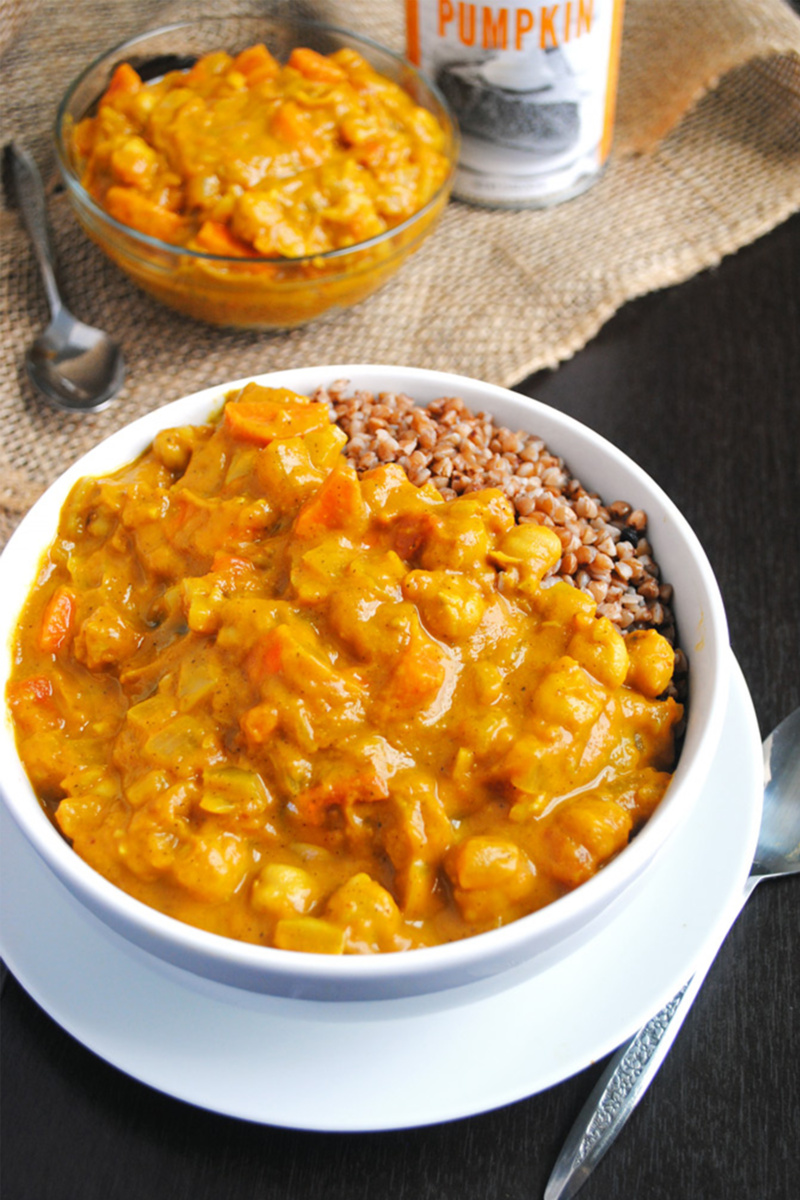 15. Chocolate Covered Chickpea Protein Balls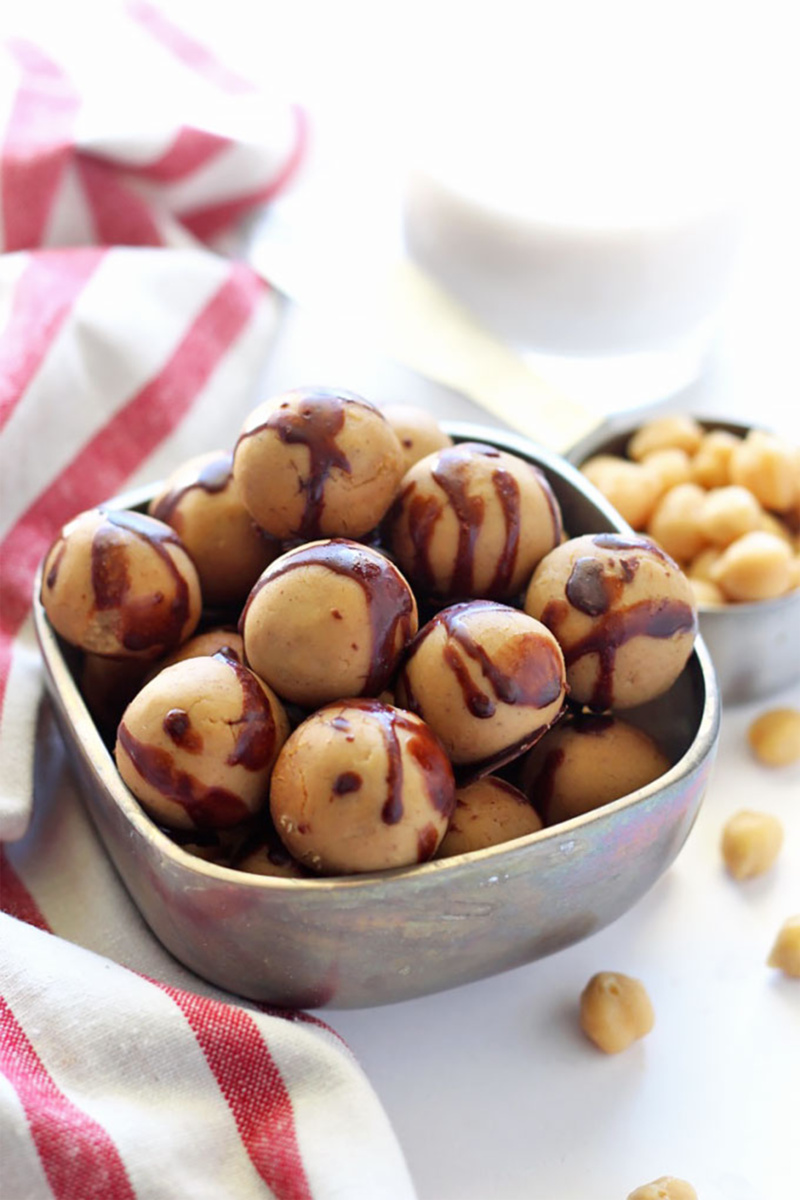 16. Easy Pumpkin Chickpea Fritters by Sweet Simple Vegan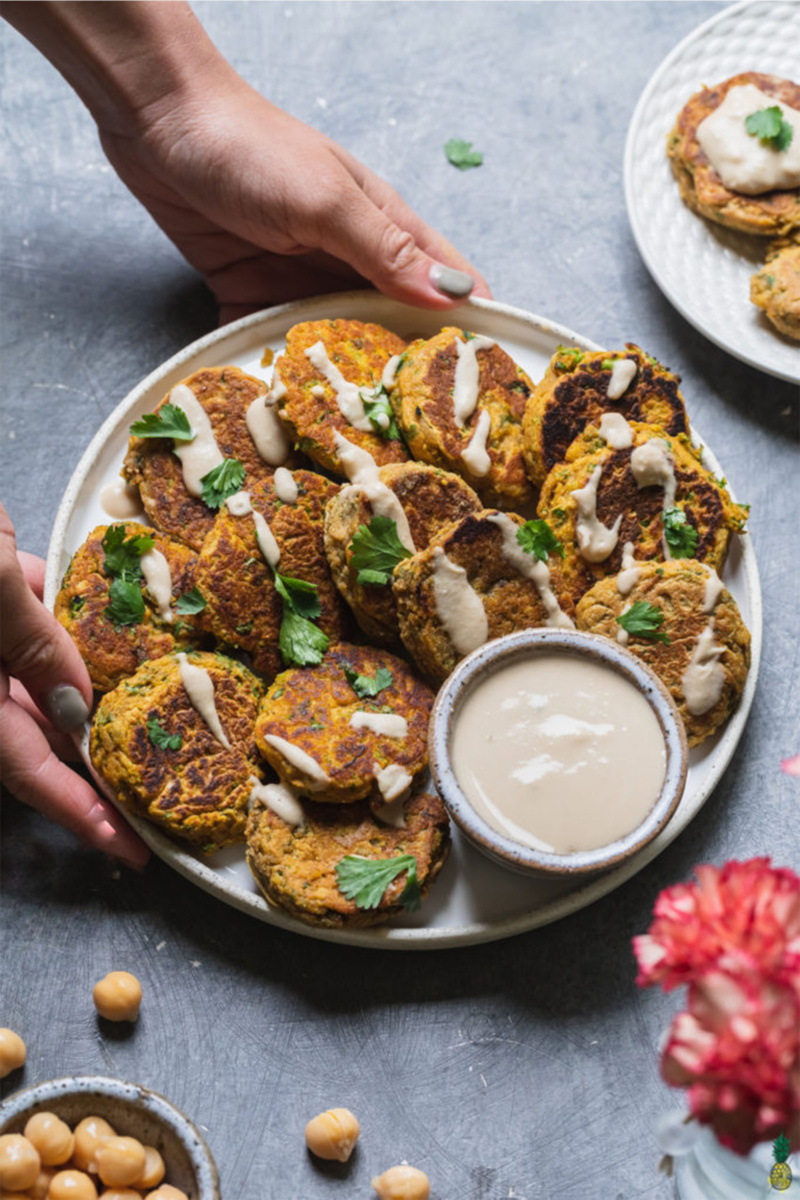 17. 1-Pot Chickpea Noodle Soup by Minimalist Baker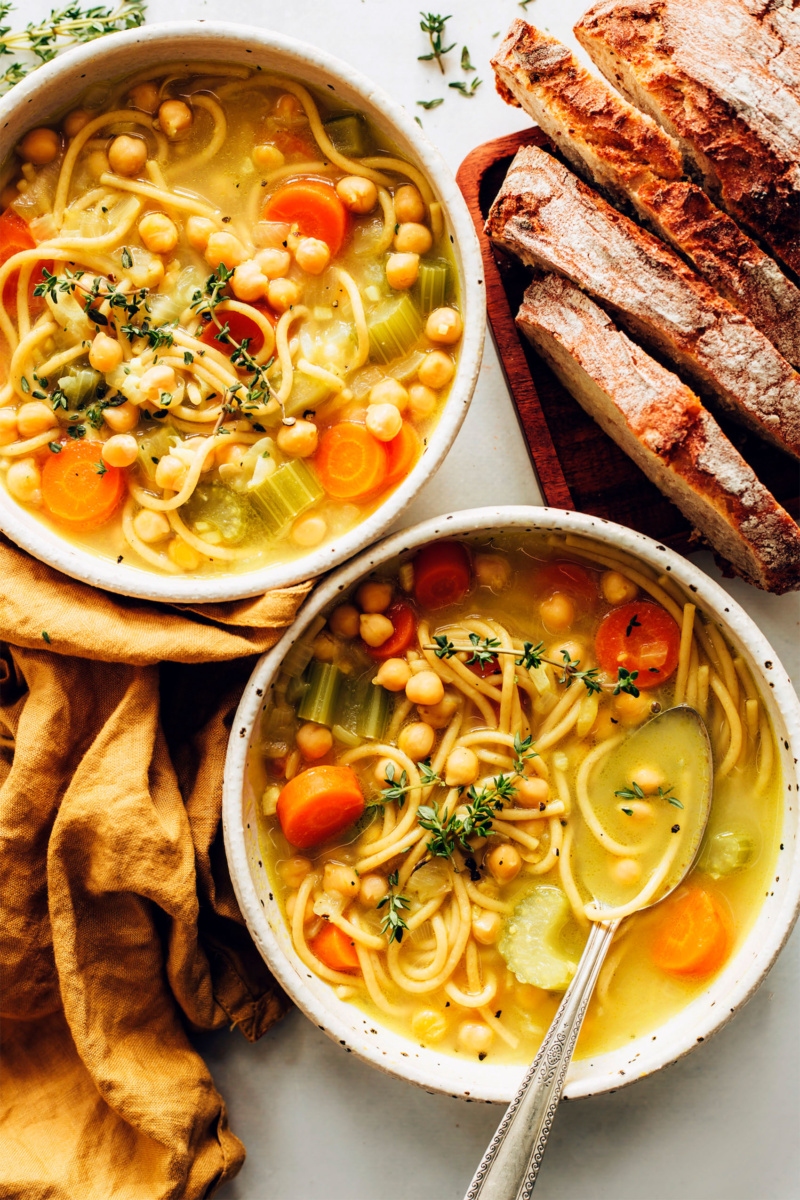 18. Healthy Chickpea Chocolate Chip Cookies by From My Bowl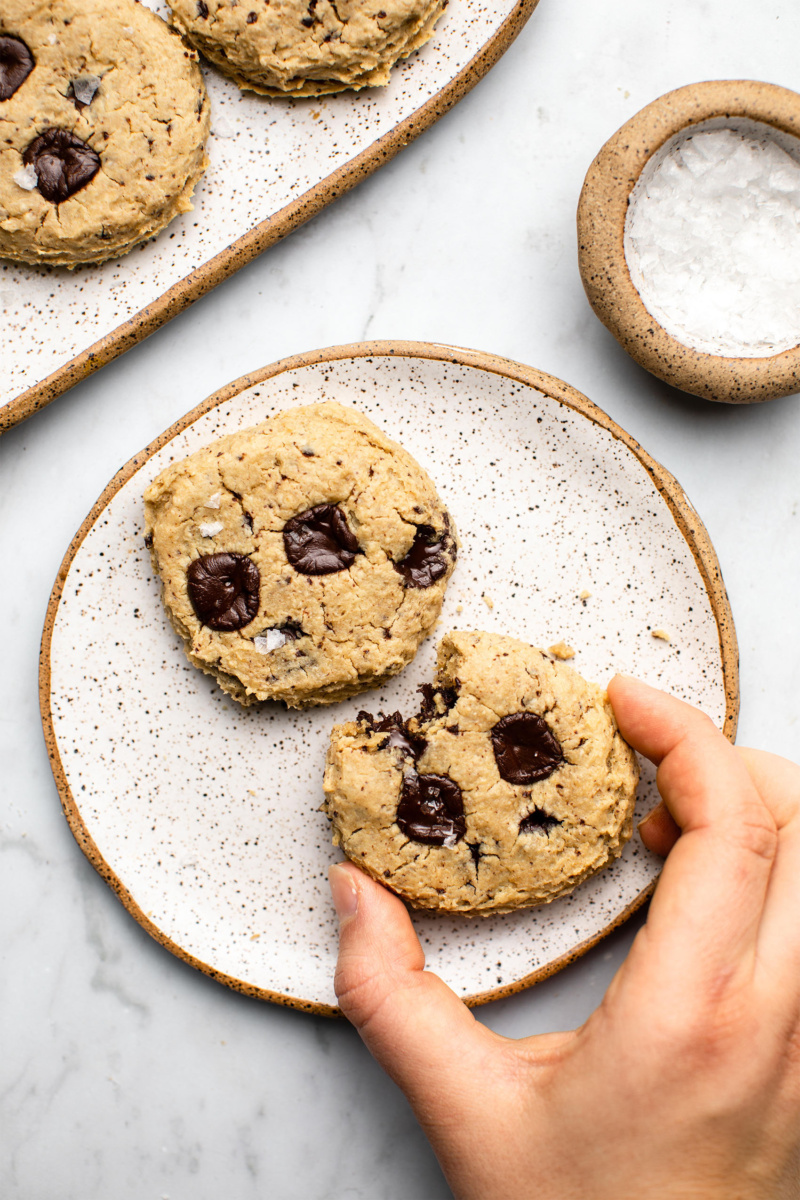 19. Vegan Chickpea Walnut Tacos by Hummasapien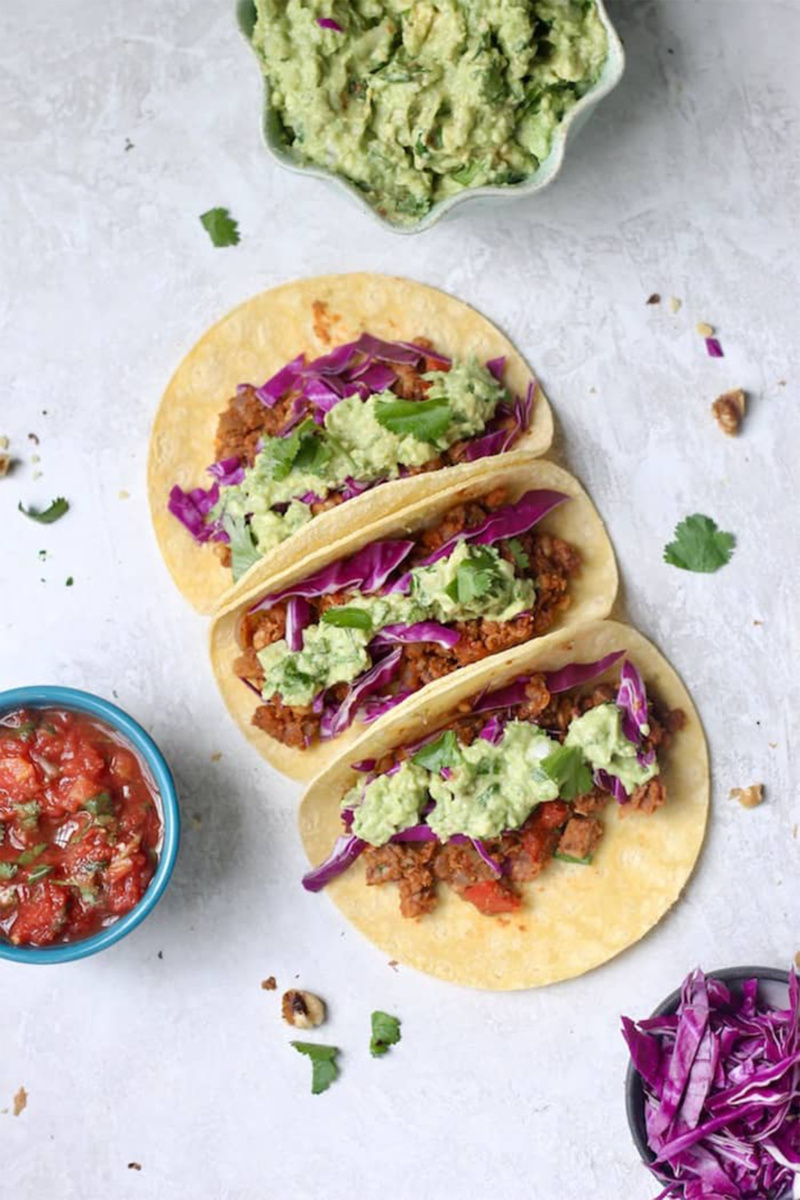 20. Acorn Squash with Chickpeas & Chimichurri by Love and Lemons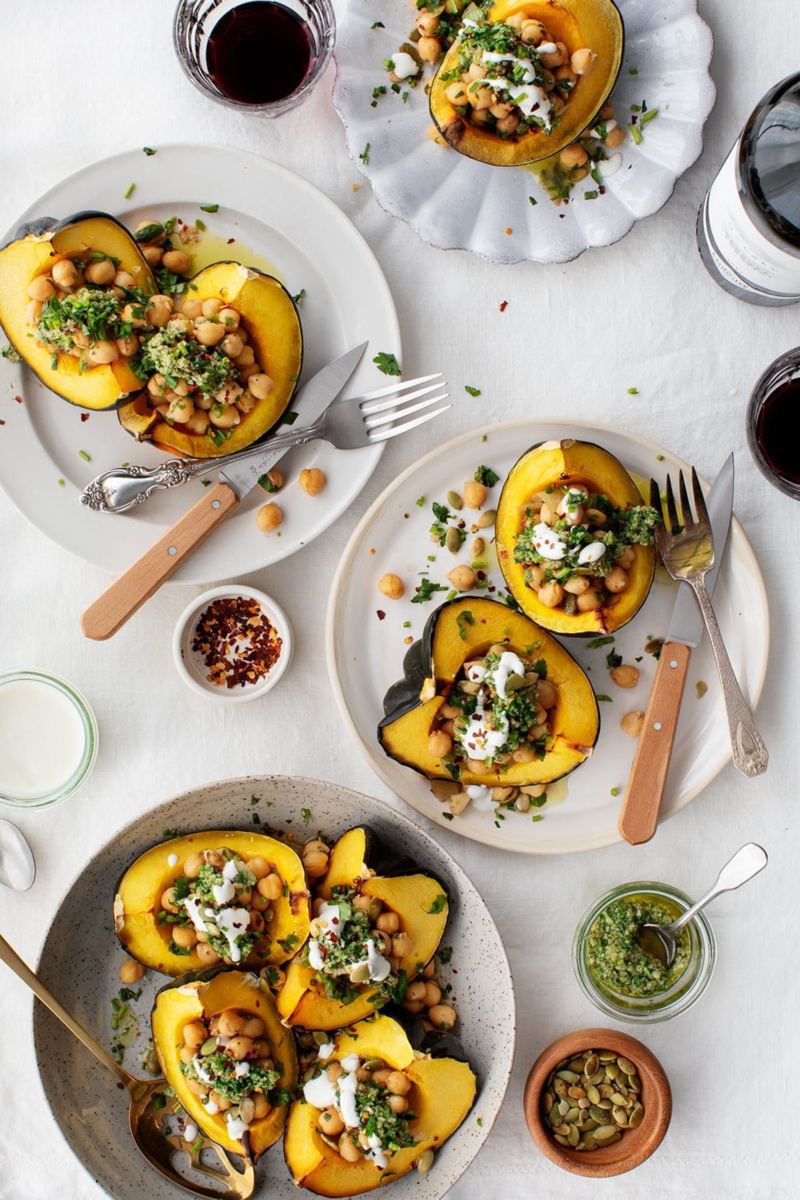 21. Spicy Vegetables and Chickpea with Pasta by Food by Maria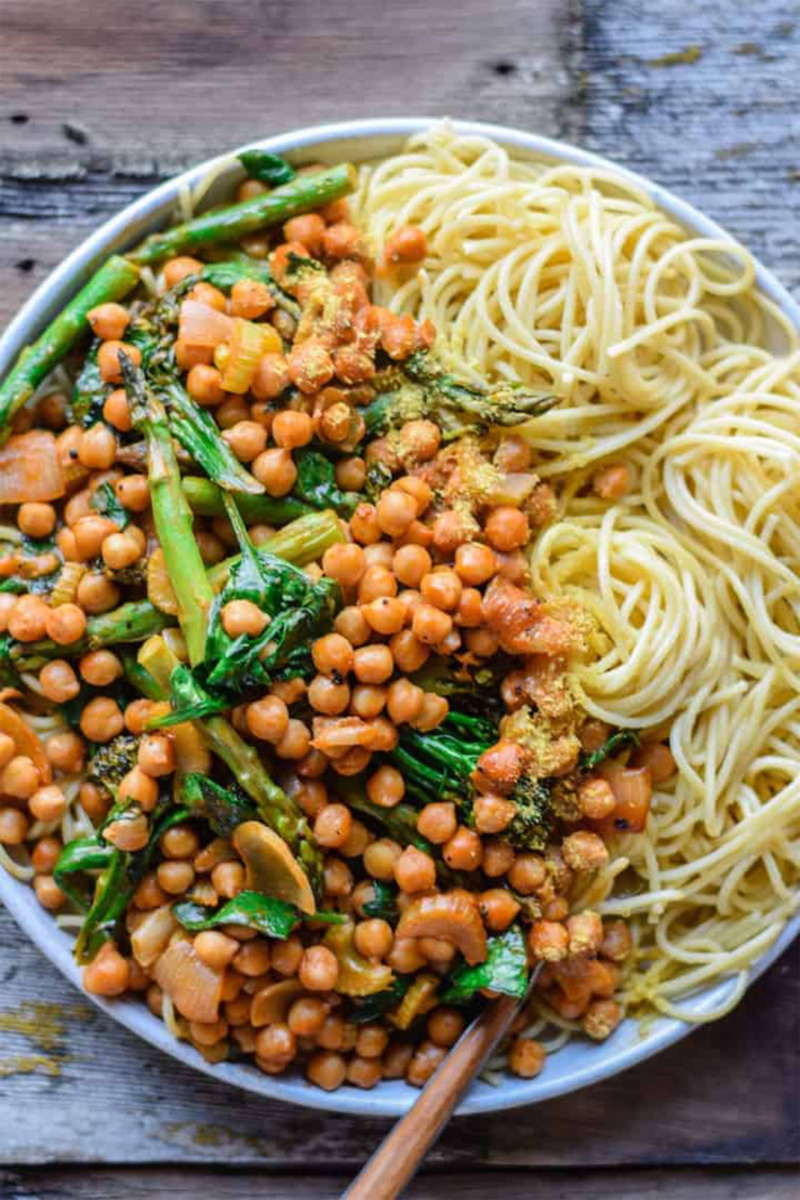 22. Moroccan Chickpea Meatballs by Making Thyme for Health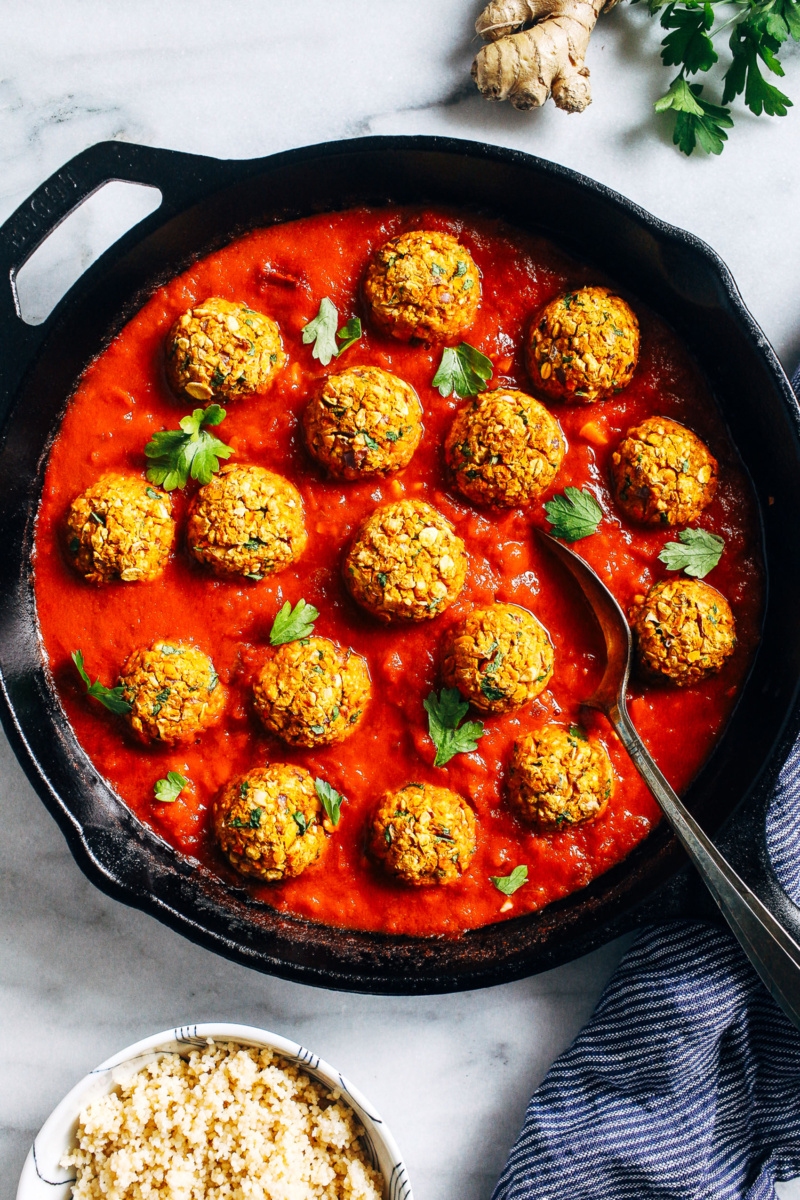 23. Fluffy Curried Socca (Chickpea Bread) by Minimalist Baker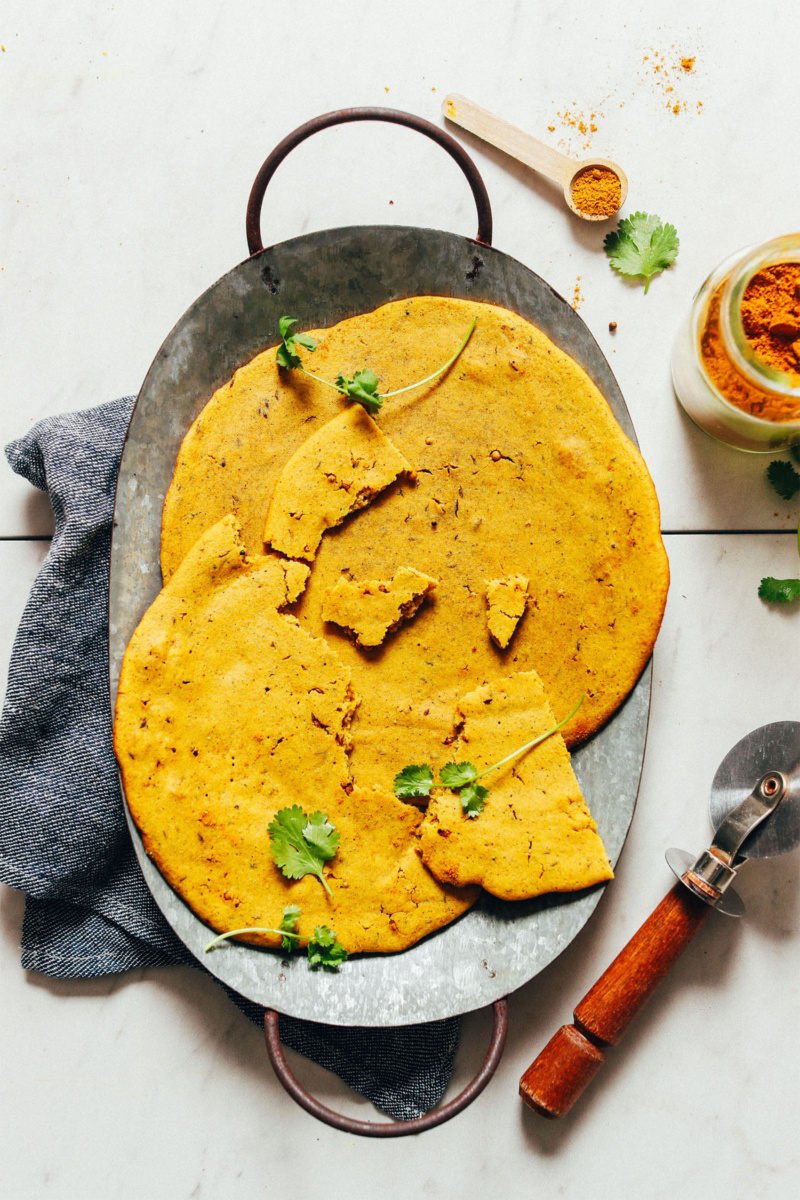 24. Mamas Chickpeas in Sofrito with Arroz con Grandules by Ambitious Kitchen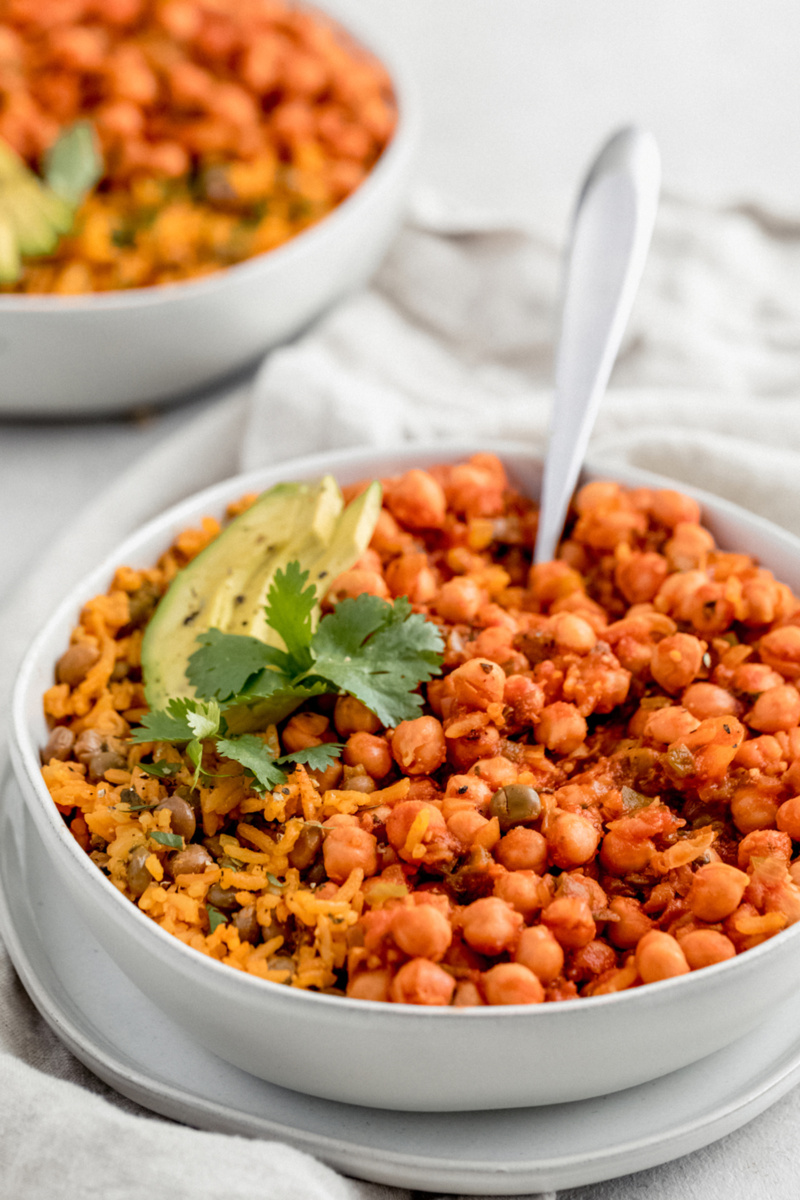 25. Lemony Broccoli, Chickpea and Avocado Pita Sandwiches by Cookie and Kate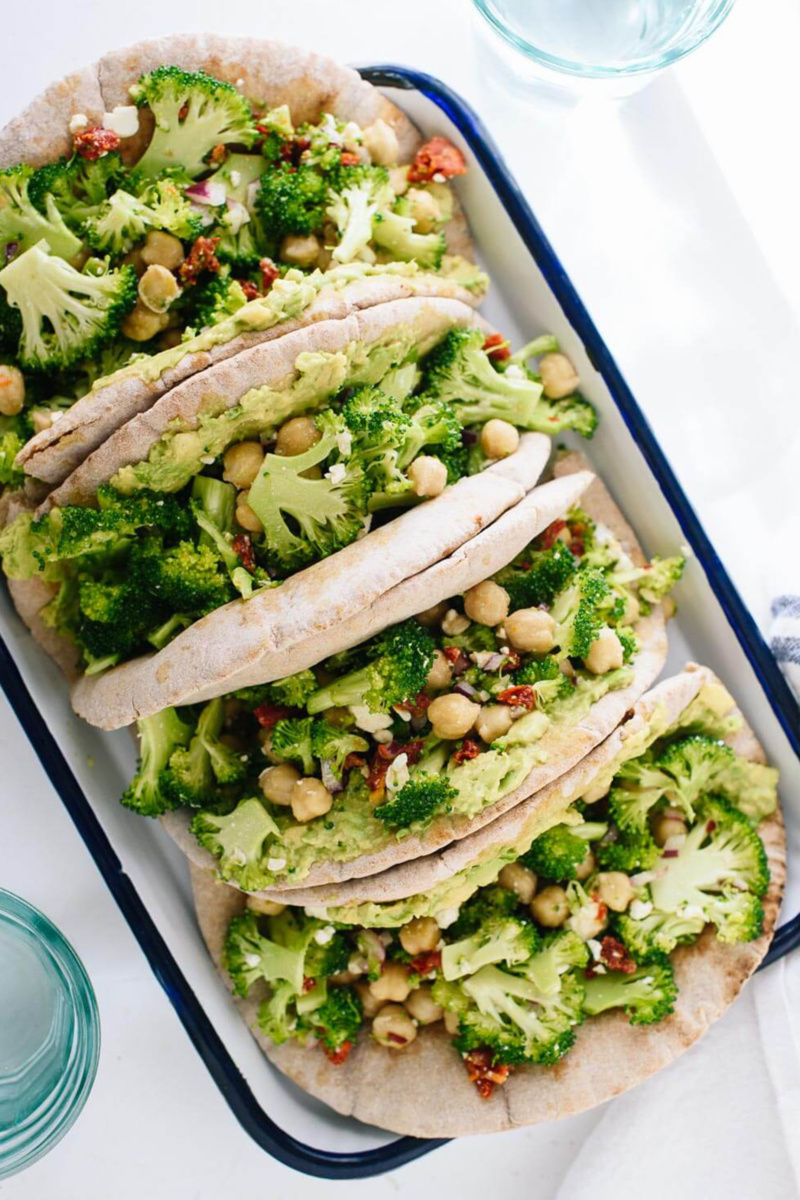 The post 25 Delicious Vegan Chickpea Recipes appeared first on Emilie Eats.
Comments
comments