Vegan "Elvis" Sandwich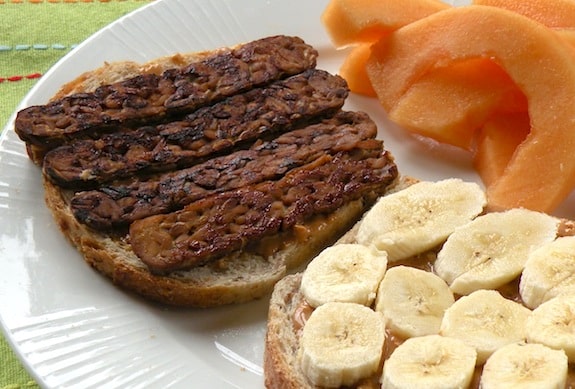 Recently, someone I know told me that she'd eaten a vegan "Elvis" sandwich in a New York City eatery. Curious, I learned that Elvis Presley's favorite sandwich was grilled peanut butter, banana, and bacon. It sounds a bit odd, but the combination is curiously good in its vegan rendition.
The post Vegan "Elvis" Sandwich appeared first on VegKitchen.
---
---